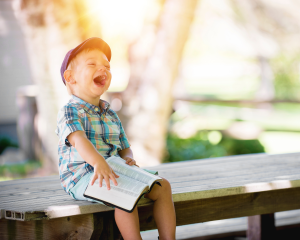 We can help with a variety of challenges faced by children diagnosed with Autism, including:
developing complex language and social skills – and engaging in conversations with peers
completing daily living skills like toileting and dressing
learning age- and developmentally-appropriate crucial pre-academic and intellectual skills
decreasing challenging behaviors
HOW IT WORKS
Learning of an ASD diagnosis can be challenging and frightening for families of small children. Our highly trained, dedicated staff is here to help guide you in the earliest steps for your child. We use state-of-the-art assessment tools and training programs backed by evidence based practices and the most recent research methods. We help you and your child by providing age-appropriate support in pre-academic skills, daily living skills, and language and social skills to help build the foundation your child will need for a lifetime of learning and growth. Our office is located in Carterville, Illinois, and serves Southern Illinois–including Williamson, Jackson and Franklin counties and beyond.
Phone
We'll do a short, free, no-obligation screening over the telephone. Call 877-HOPE-123 (467-3123) to get started.
Intake Meeting
We'll schedule a preliminary intake appointment, where we will gather the information needed to work with your insurance company to get the approvals required.
Assessment
Compassionate Board Certified Behavior Analysts (BCBAs) work with children and their parents to provide a comprehensive assessment – and then alongside the parents, determine goals and treatment plans specific to your individual child. We know that no two children are alike. While we do use best practices and evidence based treatments, we develop customized therapy plans designed with your child in mind.
Treatment
Services are provided in a one-on-one setting. We provide ongoing support and training for parents and caregivers. We want parents to have everything they need to be able to give the best care possible to their children. We cover things like how to address behavioral concerns, how to teach your child daily living activities, language and communication tips and training – giving you real world tools to make the most of this journey.
THE CENTERSTONE DIFFERENCE
Even though the CASTLE program is for children ages 3-9, Centerstone offers a full array of support and therapy options to grow along with your child as they continue their development.
DOES HEALTH INSURANCE COVER TREATMENT?
Yes – many plans do. Our Intake Representative will work with you and your insurance company to identify benefits and the authorizations needed to get you started. We accept Health Alliance, Aetna, Humana Military/Tricare, Optum, and Blue Cross Blue Shield.
SERVICES NOW AVAILABLE IN SPANISH
Sebastian Garcia, BCBA, Ph.D., CASTLE's clinical supervisor, is bilingual and provides services to English and Spanish speaking clients.
HOW DO I GET STARTED?
The first step is a short phone screening. You can submit this form and we'll get in touch when it's most convenient for you. Or call us at 877-HOPE-123 (467-3123).