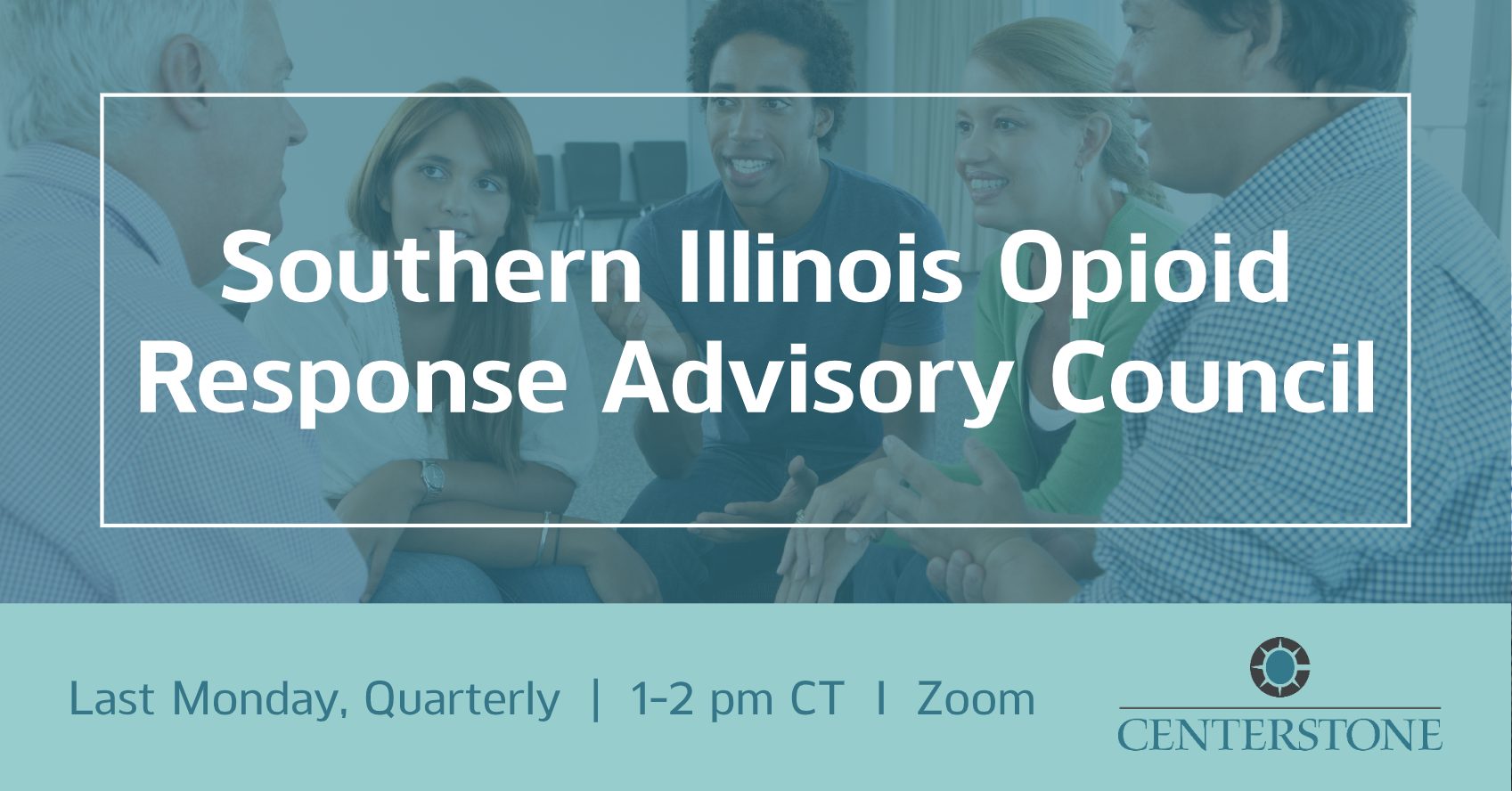 February 27 @ 1:00 pm

-

2:00 pm

CST
Virtual event
Southern Illinois Opioid Response Advisory Council meeting
Centerstone will host the quarterly Southern Illinois Opioid Response Advisory Council on February 27 from 1-2 p.m. CT on Zoom. The Southern Illinois Opioid Response Advisory Council was created to help establish a collective understanding of the existing efforts and initiatives occurring in the Southern Illinois region to address the opioid crisis, identify gaps, promote evidence-based strategies and policies designed to combat this public health crisis, and to support the development of  Centerstone's Medication-Assisted Treatment (MAT) hub-and-spoke model
Centerstone will host the quarterly Southern Illinois Opioid Response Advisory Council on February 27 from 1-2 p.m. CT on Zoom.
The Southern Illinois Opioid Response Advisory Council was created to help establish a collective understanding of the existing efforts and initiatives occurring in the Southern Illinois region to address the opioid crisis, identify gaps, promote evidence-based strategies and policies designed to combat this public health crisis, and to support the development of  Centerstone's Medication-Assisted Treatment (MAT) hub-and-spoke model. All sectors of the community are welcome to participate in the advisory council and its meetings.
To register for the meeting, visit http://bit.ly/SIORAC22. For more information, contact Stearns at Samuel.Stearns@Centerstone.org.
The Council began meeting in August of 2021 during the pandemic over Zoom and meets quarterly on the last Monday of the month at 1pm CST. The Council is open to everyone in the community and has representation from a wide variety of regional healthcare and recovery-based organizations. All meetings are hosted virtually and take place over Zoom.