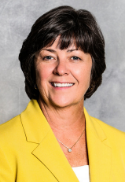 Abbreial Drane – Regional Chief Executive Officer
Abbreial "Abby" Drane has been named the Regional Chief Executive Officer, Kentucky. Previously, Drane served as the Uspiritus President and CEO of Uspiritus where she lead the treatment, outcomes, regulations, human resources, financial and advancement programs helping vulnerable children in Kentucky.
Abby is an experienced leader in the behavioral health industry, with more than 25 years as a chief financial officer, having served in that capacity in two of Kentucky's largest community mental health centers -- Seven Counties Services and Communicare. She has also served as adjunct accounting faculty for several regional universities and managed a small financial service business.
Abby earned a bachelor's degree in accounting from Central Missouri State University and her MBA from Western Kentucky University. She has also held a CPA license since 1990.
With a passion for helping those in need, Abby has dedicated her professional career to serving children and families across Kentucky. Abby has the faith and vision to see a better life for those struggling with mental health and substance use issues at Centerstone.
---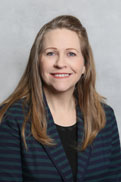 Kelley Gannon – Interim Vice President of Adult Services
Kelley Gannon is the Interim Vice President of Adult Services. She is responsible for setting the strategic direction for adult mental health services in Kentucky.
Gannon has worked in the behavioral health field for over 27 years. She has extensive experience in strategic planning and implementation and proven leadership in the application of Evidence Based Practices. She has leadership skills in coordinating and promoting collaborative relationships with community providers and key stakeholders to create real collective impact and positive outcomes. She has adept knowledge for developing practice management opportunities to support the mission of behavioral health.
She earned her master's degree in social work in 1994 from the University of Kentucky and her independent licensure in 2002. Most recently she earned her MBA from the University of Louisville. Gannon is a former adjunct professor with the University of Kentucky and the University of Louisville.
---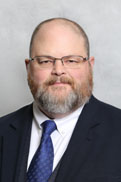 Scott Hedges, MD, FAPA – Regional Chief Medical Officer
As Regional Chief Medical Officer, Scott Hedges works with the executive leadership team in Kentucky to ensure that the medical, nursing, laboratory and pharmacy decisions represent the best interest of the people our organization serves and the needs of the enterprise. To that end, his focus is on providing highly qualified medical professionals, state of the art medical technology and services that are compliant with Joint Commission, state and federal rules and regulations. The goal is for Centerstone to secure its place as an industry leader in the provision of medical services.
Dr. Hedges joined the preceding organization to Centerstone in 1987 as a volunteer at our Crisis and Information Hotline. He took a four-year break while he attended medical school, and returned as a full time employee in 1995. He was promoted to Associate Chief Medical Officer for adult services in 1996 and then Chief Medical Officer and Senior Vice President for medical services in 2009.
In addition to his role with Centerstone, Dr. Hedges is also executive faculty with the University of Louisville Department of Behavioral Health Sciences. He has been the previous Associate Hospital Director for Central State Hospital, Medical Director for Wellspring Crisis Stabilization Unit and Consulting Medical Director for Bridgehaven Mental Health Services.
He is a fellow of the American Psychiatric Association and has served on the Governors Medicaid Pharmacy and Therapeutics Committee in the past. He has published many times and was recognized at the MediStar Physician of the Year in 2012. He is the immediate past president for the St. Joseph Catholic Medical Guild and is currently in seminary working toward ordination as a deacon in the Catholic Church.
He received his bachelor's in chemistry and his MD from the University of Louisville.
---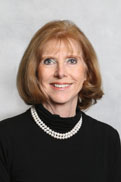 Bonnie Thorson Young, MA CCC-SLP – Vice President of Developmental Services
Bonnie Thorson Young, joined Centerstone in 1987 as a Developmental Specialist. A licensed speech-language pathologist, Young has dedicated her career to helping individuals reach their potential, both as a clinician and an administrator. She has volunteered on numerous community boards during her tenure with our agency and currently serves on the Board of Directors for the Kentucky Voices for Health. A strong advocate for individuals, she is well known in the early intervention community for her efforts to help introduce and pass legislation leading to the creation of First Steps, the Kentucky Early Intervention System.
Prior to joining Centerstone, Young worked in the Department of Pediatrics at the University of Louisville, was part-time faculty at U of L, and practiced as a speech-language pathologist in both Iowa and Kentucky.
An avid bicyclist, she also enjoys slalom skiing in the summer and cross country skiing any time snow flies in the Commonwealth. En route to making Louisville her home in 1981, Bonnie attended undergraduate school at the University of North Dakota and earned her graduate degree at the University of Northern Iowa.
---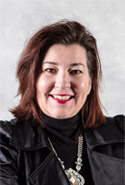 Shannon White, Vice President of External Affairs
Shannon White, Vice President of External Affairs, brings her passion and enthusiasm for empowering others to Centerstone. She is a non-profit executive with 18 years of experience in both public and private sector leadership roles. She is the Founder of Dress for Success Louisville, and has been the President of YPAL and served on numerous regional Board of Directors. As the owner of Shine! Consulting, White worked with a myriad of organizations, both large and small across Louisville. For the past five years, she lead The Spina Bifida Association of Kentucky as Executive Director and helped pass vital legislation supporting families across Kentucky, launched the Norton Children's Hospital multidisciplinary pediatric clinic and expanded SBAK awareness walks to five locations across the state.
---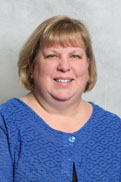 Susan Rittenhouse – Vice President of Quality and Health Information
As VP of Quality and Health Information, Susan Rittenhouse works closely with many of the administrative areas that support Operations in Kentucky. She oversees all Quality and Data Analytics functions for the organization, as well as Health Information including project management of the electronic health record. In addition, Rittenhouse supervises all business staff in the Operations sites as well as the Utilization Management department, which is comprised of authorizations, verifications and credentialing processes. She ensures that all these processes are efficient and effective to support the Operations of the organization which includes interfacing with payers to assure contracts and codes are set up correctly. She joined Centerstone Kentucky in 1994 as a Unit Manager for one of the locations, then moving to Shared Services in 1997 as the Compliance Officer before moving to her current role.
Prior to joining Centerstone, Rittenhouse served as Chemical Dependency Director, as well as Provider Relations and Quality Assurance Director for United Behavioral Systems in Louisville. She also served as Executive Director of Women's Residential Services in Libertyville, IL. an addiction treatment center for women and their children. She received her BA in Psychology with a minor in Business Administration from DePauw University and an MS in Behavior Analysis and Therapy from Southern Illinois University. She is also a Licensed Alcohol and Drug Abuse Counselor in Kentucky.
---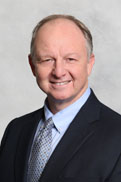 David Weathersby – Vice President, Child & Family Services
As Vice President of Child & Family Services, David Weathersby works with his teams to address the behavioral health needs of the children and families in the Kentucky service area. Currently that includes providing a wide array of services to over 12,000 children per year in seven counties and over 150 schools. Their primary focus is on helping children and families stay together, choose safety, and realize their potential in all areas possible. Weathersby has been with the organization since 1994 working in a variety of roles from accounting manager to social worker to clinical supervisor, program manager, division director and Vice President. He has been Vice President of C&F since 2008.
Weathersby received his MSSW from the University of Louisville in 1994, MDiv/MEd Administration from Southern Seminary in 1989, and BA in Accounting/Finance from Georgia Southwestern in 1985.
---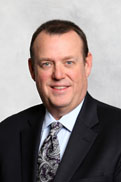 Scott Hesseltine MBA, LCADC – Vice President of Addiction Services
As Vice President of Addiction Services, Scott leads all clinical and financial aspects of the Addiction Services Division in Kentucky. His responsibilities include a wide range of Intensive Outpatient Programming, the Pregnant and Parenting Women's service line, the Adolescent Addiction Recovery Center and adolescent service line as well as the 81-bed Centerstone Addiction Recovery Center (CARC) in downtown Louisville. Hesseltine is a member of the Operations Leadership Team in Kentucky where he works closely with the Division Vice Presidents to ensure cross agency support while achieving alignment with strategic initiatives.
He is a member of the American Counseling Association; the Association for Addiction Professionals (NAADAC), and the Kentucky Association for Addiction Professionals.
He joined Centerstone in 2015 from the Hazelden Betty Ford Foundation where he served in a variety of roles since 2005, most recently as the Corporate Director of Clinical Support & Operations. Hesseltine has been a frequent guest on radio and television and routinely presents on a variety of topics related to addiction services. He holds a BA in Psychology from George Mason University in Fairfax, VA; an MA in Addiction Counseling from the Hazelden Graduate School of Addiction Studies in Center City, MN and an MBA with a healthcare emphasis from the University of St. Thomas in Minneapolis.
---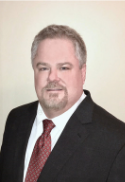 Jeff Felty - Compliance & Privacy Officer, Kentucky
Jeff Felty started his career as the Compliance & Privacy Office for Centerstone in Kentucky in July of 2017. He has worked in the health and human services industry for 30 years including two years at Seven Counties Services in southern Jefferson County. In 1997 Felty began work at a for-profit company specializing in services to people with intellectual and developmental disabilities. He began working in  Compliance in 2005. Felty is an integral member of Kentucky's leadership team. He administers and oversees the Compliance & Privacy programs in Kentucky. He, along with other members of the Compliance staff, works to develop enterprise Compliance and Privacy policies, strives toward standardization of practices and procedures, and assists in developing and implementing training.
Felty has a MS degree in Social Work from the University of Louisville and a MA degree in Child Development and Family Therapy from Western Kentucky University. He is licensed in Kentucky as a LCSW and LMFT, and is Certified in Healthcare Compliance (CHC) and Certified in Healthcare Privacy Compliance (CHPC) by the Health Care Compliance Association.
---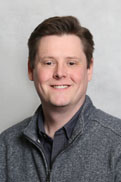 Travis Taggart – Information Technology Director
As the Information Technology Director in Kentucky, Travis Taggart works with the enterprise Information Technology Department. He evaluates business drivers as presented by local and enterprise leadership to ensure that IT services are designed and delivered to meet regional and corporate needs.
Taggart joined Centerstone in 2016 as the ITS Director for Kentucky and oversaw the IT transition of Seven Counties services into Centerstone. Prior to joining Centerstone, he served as Senior Director of Information Technology at RiverValley Behavioral Health, a sister Community Mental Health Center in Kentucky. He received his BS in Computer Science from Indiana University in 2002.
---
Board of Directors
Michael Abate, Chairman
Robert Watson, Vice-Chairman
Curry Nicholson, Vice-Chairman
David Ray, Treasurer
Tia Coatley, Secretary
Abbreial "Abby" Drane, CEO, ex-officio officer
Aimee Davidson, Board Liaison
Koleen Slusher, Liaison
Russell J. Bird, MD
Craig Blakely, PhD, MPH
Terry Burden
Ashley Distler
Maresa Fawns
Bruce Ferguson
Peter Garrison
Kevin Gunn
Denise Hall
Surinder "Sam" Kad, MD
Bill Kenealy
Steven Lee
Karen Long
Mike Lorch
Greg Mayes
David Miller
Denise Perry
Michael Ringswald
Felicia Smith, PhD
Kathleen Smith, PhD
Neil Stamp
Chris Teeley