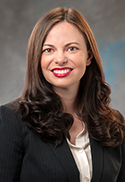 Jennifer Lockman, PhD – Chief Science Officer
Dr. Jennifer Lockman is the Chief Executive Officer of Centerstone's Research Institute. As Chief Executive Officer, Lockman oversees all research and program evaluation activities at Centerstone. She leads the THRIVE Suicide Prevention Lab which focuses on developing and testing novel, brief psychotherapy interventions and developing and testing novel training strategies, two areas of focus for Centerstone's Zero Suicide Initiative.
Lockman has more than 10 years' experience in suicide prevention and has been a part of Centerstone since 2007 in several capacities, including Research Associate, Evaluation Associate, Program Evaluator, and Director of Clinical and Transformational Research. She has extensive grant experience, having served as the principal investigator of two Garrett Lee Smith Suicide Prevention Grants and two National Strategies for Suicide Prevention Grants.
Lockman is a member of the Society for Implementation Research Collaboration, American Psychological Association, International Association for Suicide Prevention, and American Association of Suicidology. Her research has been featured in academic journals including the Journal of Counseling Psychology, Journal of Military and Veterans Health, and Suicide and Life Threatening Behavior. She is a recipient of the Military Suicide Research Consortium Travel Award from the Military Suicide Research Consortium as well as the State of Tennessee Governor's Award for translating suicide research to systems change across juvenile justice centers in the State of Tennessee.
Lockman holds a PhD in Counseling Psychology from Purdue University and two master's degrees in Psychology and Professional Counseling from Lipscomb University. She served as a Postdoctoral Research Fellow for both the VISN 2 Center of Excellence for Suicide Prevention in Canandaigua, New York, and the Center for the Study and Prevention of Suicide at the University of Rochester Medical Center in Rochester, New York.
---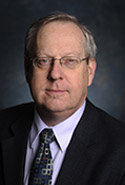 Richard C. Shelton, MD – Chief Science Officer
Dr. Richard Shelton is the Chief Science Officer at Centerstone, a nonprofit health system specializing in mental health and substance use disorder treatments. As Chief Science Officer, Shelton provides consultation and guidance with regard to the science of behavioral health care. He serves the need for senior scientific input for Centerstone's Research Institute, amongst Centerstone leadership, and in various other areas of the organization.
Shelton has more than 35 years of mental health research experience, having begun his career as a research fellow at the National Institutes of Mental Health Intramural Program. Shelton has served on the faculty of Vanderbilt University as the James G. Blakemore Research Professor and Vice-Chair for Clinical Research in the Department of Psychiatry. He also held the position of Charles Byron Ireland Professor, Vice Chair for Research, and head of the Mood Disorders Research Program at the University of Alabama at Birmingham. In addition to his role as Chief Science Officer for Centerstone, Shelton currently serves as the Director of Research for the UAB Huntsville Regional Medical Campus.
Shelton is well-known amongst his mental health research colleagues and has been recognized numerous times for his contributions. He won the Excellence in Teaching Award from the residents of the Vanderbilt Department of Psychiatry four times and from the residents of UAB Department of Psychiatry twice. He has been recognized by the National Alliance for the Mentally Ill for his service to persons with serious and persistent mental illnesses with the Exemplary Psychiatrist Award and has also received the Dorothea Dix Professional Service Award from the Tennessee Association of Mental Health Centers.
Shelton graduated with his medical degree from the University of Louisville and completed his residency at the Massachusetts Mental Health Center, a teaching hospital of Harvard Medical School.
---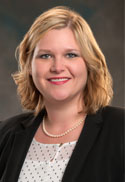 Ashley Newton, MPS, CPHQ, CPPS, PMP – Chief Quality and Patient Safety Officer
Ashley Newton is Chief Quality and Patient Safety Officer at Centerstone. She directs all quality and patient safety programming to ensure compliance and continued process improvement. She also oversees the implementation of policies and procedures aimed at improving patient care and quality improvement throughout Centerstone, ensures continued survey readiness, and provides direct management to quality leaders.
Additionally, Newton serves as the Executive Director of Centerstone's federally-certified Patient Safety Organization, which exists for the sole purpose of conducting activities to improve patient safety and quality of care. Newton also chairs the Enterprise Quality Council, a governance group leading system-wide initiatives that directly impact quality, risk management, and patient safety practices. Newton has more than 15 years' experience in behavioral health service delivery and healthcare leadership, and more than five years' experience in healthcare research leadership and clinical transformation efforts.
In her previous roles at Centerstone, Newton developed and implemented standards of care intended to improve access for those with complex needs, implemented standardized quality improvement methodologies that align with best practice, introduced technology-based solutions to manage key quality and risk processes, and led efforts for the Centerstone PSO to become federally certified through the Agency for Healthcare Research and Quality (AHRQ). Other clinical transformation efforts include integration of research and technology into clinical operations, implementation of clinical and quality metrics to drive value-based care readiness, implementation of change management and continuous quality improvement methodologies, new service line development and growth, and implementation of design thinking methodologies in community behavioral health settings. She also sponsors the Centerstone Women's Network, an employee resource group that seeks to address the unique challenges women experience in the workplace.
Newton is a member of the Project Management Institute, Institute for Healthcare Improvement, National Alliance for Healthcare Quality, and other various professional organizations.
Newton holds a bachelor's degree in psychology and a master's degree in strategic leadership from Middle Tennessee State University. She is a Certified Professional in Patient Safety (CPPS), Certified Professional in Healthcare Quality (CPHQ), certified ACRA-ACC clinical supervisor, Project Management Professional (PMP), Lean Six Sigma Green Belt, and has a Design Thinking Certification from the Massachusetts Institute of Technology (MIT).
---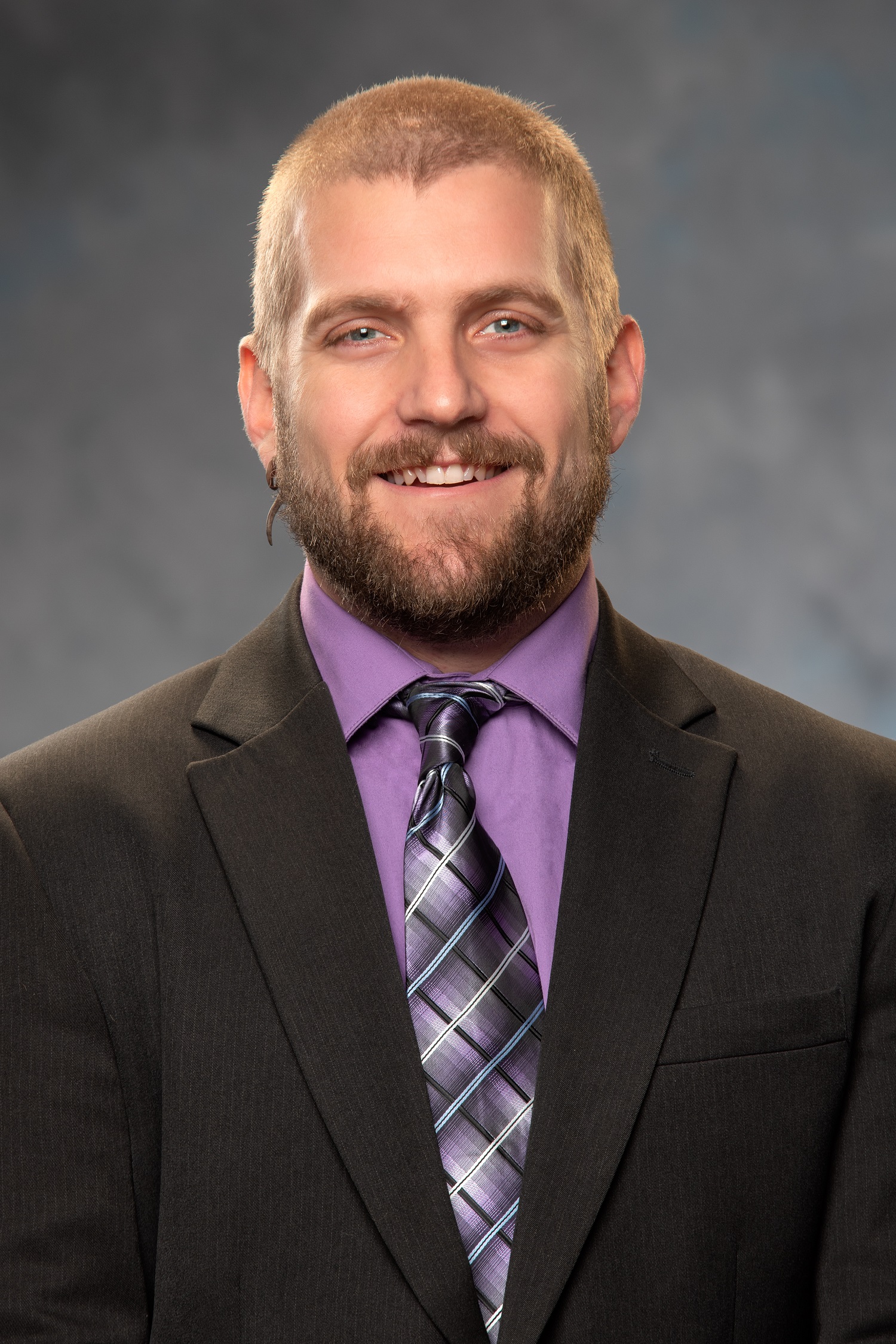 Shane Kuhlman, PhD — Chief Psychology Officer
Dr. Shane Kuhlman is the Chief Psychology Officer for Centerstone's Research Institute.  As an integrated clinical and counseling psychologist by training, his primary role is in reviewing evidence based practices for Centerstone and developing clinical models tailored to fit systems of care.  Additionally, he works closely alongside the Director of Implementation Science and the Director of Clinical Education to identify problems, develop tailored trainings, and implement specialized curricula for disorders, clinical problems, and clinical contexts. He specializes in substance use and clinical/community suicide prevention.
Kuhlman joined Centerstone in 2020 following his postdoctoral fellowship at the Center of Excellence for Suicide Prevention at the Canandaigua VA Medical Center. He has a research program rooted in engaging clients in care and managing transitions of care to aid in suicide prevention.  His clinical experience ranges many contexts including crisis, inpatient, SUD residential, community outpatient, and substance use disorder treatment in an innovative inpatient medicine in psychiatry unit at the University of Rochester Medical Center.  Kuhlman has numerous peer-reviewed publications, primarily focused on risk factors for suicide prevention, upstream suicide prevention, substance misuse, and meaning making.  He was the project director and coordinator for two prior grants in suicide prevention.
Kuhlman has a history of advocacy and community involvement in suicide prevention, including campus community based leadership and advocacy, directing campus community walks fundraising for the American Foundation for Suicide Prevention, and walking two 18-mile overnight walks for the American Foundation for Suicide Prevention in New York City and San Francisco.
Kuhlman earned his PhD in clinical and counseling psychology from the University of South Alabama and his master's degree in psychology from the University of South Alabama.  Kuhlman completed his undergraduate degree in psychology as well as some of his masters work at The University of West Florida.
---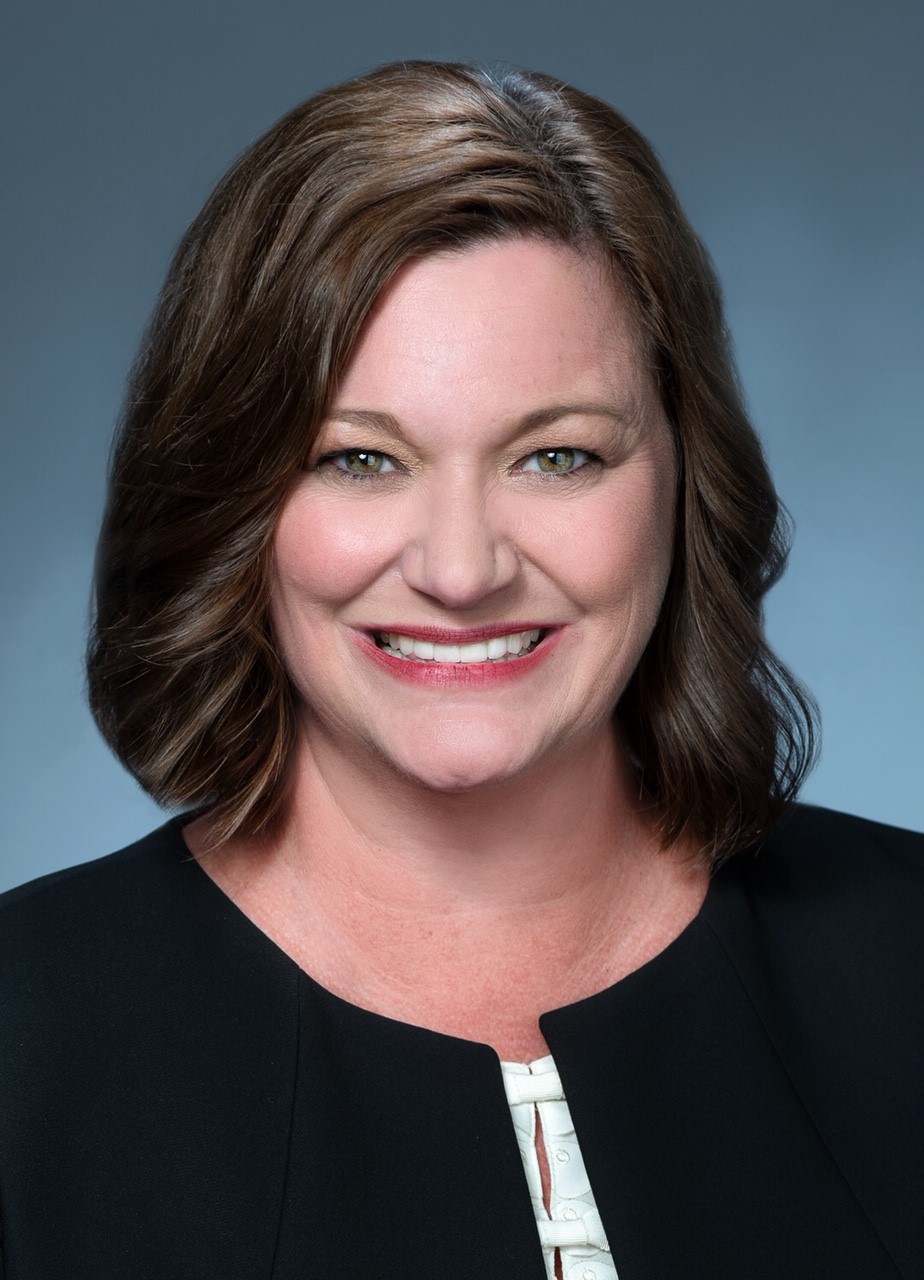 Laurie Lebo, PhD - Vice President, Operations
Dr. Laurie Lebo is the Vice President of Operations at Centerstone's Research Institute. As Vice President of Operations, Dr. Lebo leads day-to-day operations of the Research Institute including financial management and establishing performance management strategies across departments. She also works with Centerstone colleagues to design operational plans and implement strategies for managing a large portfolio of projects, stakeholder engagement and staff development and engagement.
For more than 15 years, Dr. Lebo worked in the research space at Vanderbilt University Medical Center serving in management, compliance, program coordination and supervision, risk management and research leadership. She is responsible for developing the foundational infrastructure of ResearchMatch.org, a national, disease-neutral recruitment registry and leading the Trial Innovation Network, a national academic consortium that develops, implements and evaluates multiple research tools.
Dr. Lebo is a member of the Project Management Institute, the Health Care Compliance Association and the American Health Law Association. She is a certified Project Management Professional (PMP) and earned the Vanderbilt Business Management Certificate from Vanderbilt Owen School of Management.
Dr. Lebo holds a PhD in public health and community health education from the University of Tennessee and a master's degree in exercise science and health education from the University of Missouri. She has contributed to multiple publications, presentations and research projects including those associated with Columbia University, Johns Hopkins University and the University of Washington.
---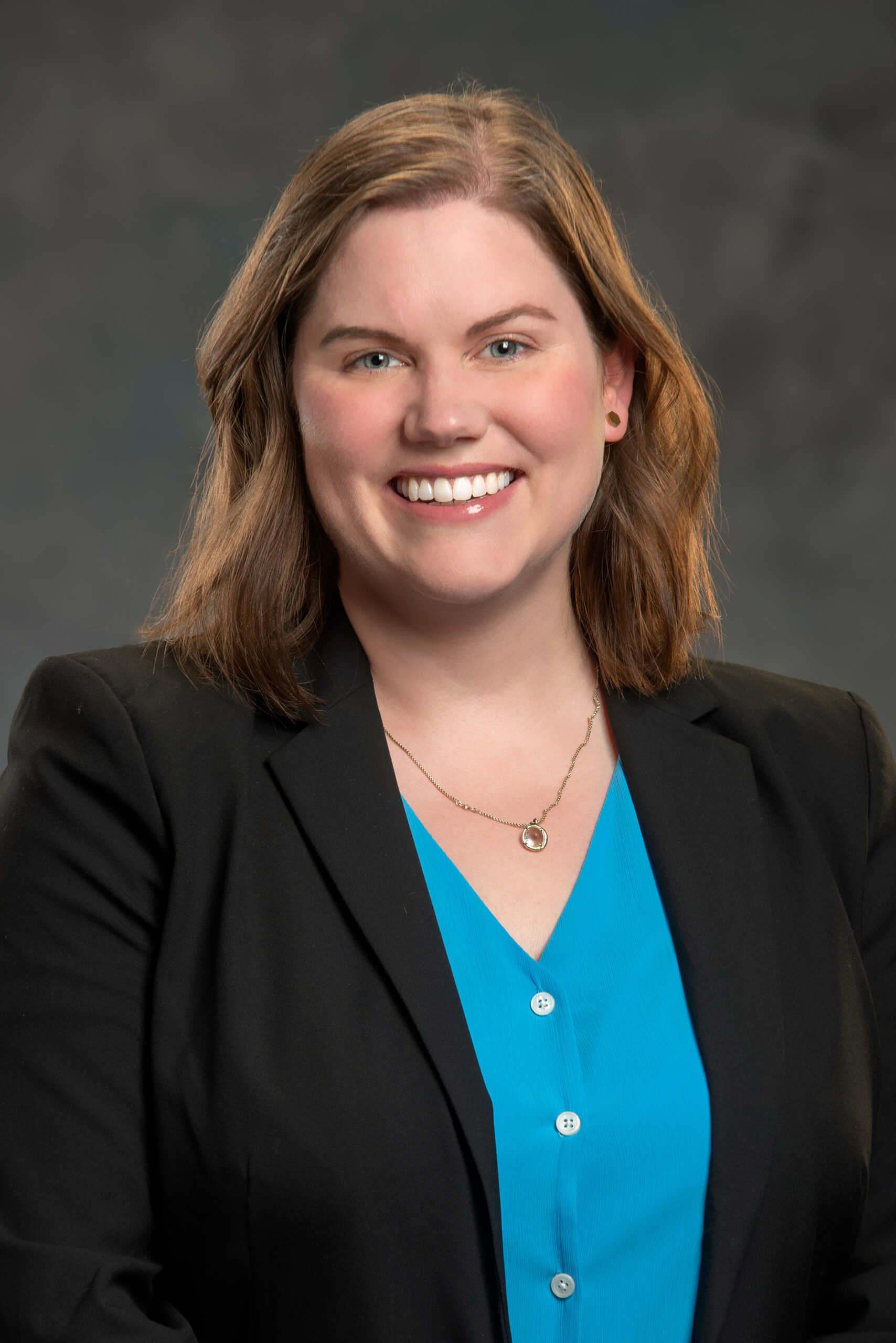 Mary Claire Leverett, MPH – Director of Clinical Transformation & Quality
Mary Claire Leverett is the Director of Clinical Transformation and Quality for Centerstone's Research Institute. Leverett leads a team of specially trained individuals who work with multiple stakeholders to improve quality of care and patient outcomes across multiple projects. She leads an interdisciplinary team to facilitate practice transformation through the use of specialized training, communication, collaborative learning, project and change management, workflow re/design, design thinking techniques, lean startup and continuous quality improvement techniques. Leverett works directly with quality improvement and implementation scientists to promote best practices and to advance the clinical integration, adoption, engagement and evaluation of clinical tools, including the use of data related to clinical decision support.
Prior to joining Centerstone in 2016, Leverett worked for a primary care physician's association in Georgia. She began at Centerstone in a junior position in what was then the Center for Clinical Excellence. Using her knowledge of primary care and care coordination, Leverett helped implement the Centerstone Adult Health Home Model. The Center for Clinical Excellence gradually evolved into the Clinical Transformation and Quality (CTQ) team, the variety of projects the CTQ team works on expanded, and she moved into her current leadership position.
While earning her master's degree, Leverett developed a passion for older adults and volunteered with her local council on aging to help implement new programs to address food insecurity in the community. She continues to donate and support those efforts through volunteerism.
Leverett received her MPH in health promotion and behavior as well as a certificate in gerontology from the University of Georgia. She also earned her bachelor's degree in psychology from the University of Georgia. During her time at Centerstone's Research Institute, Leverett has also obtained her Certified Associate of Project Management (CAPM) certification and a Green Belt in Lean Six Sigma.
---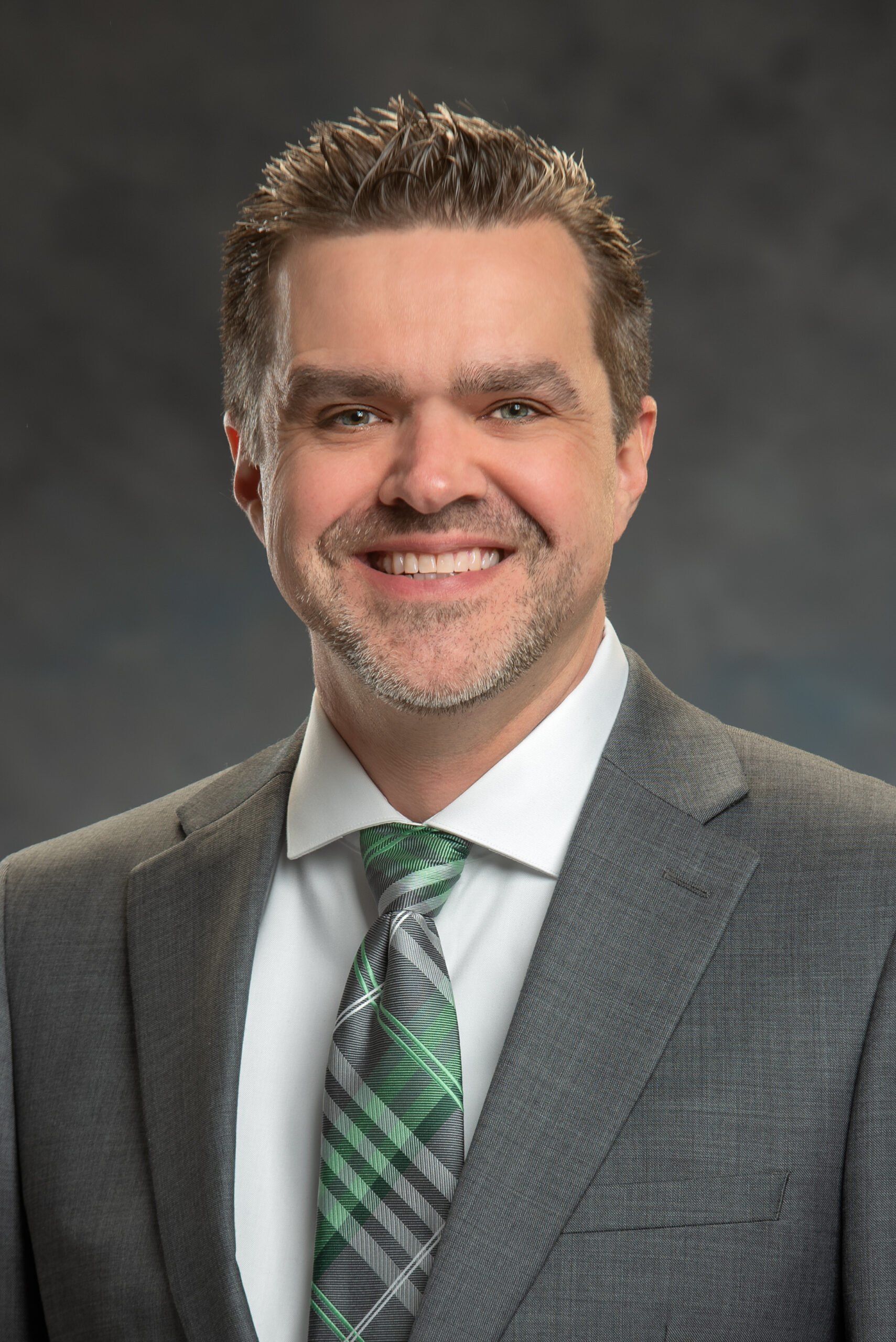 L. James Schut, PhD – Director of Clinical Research
Dr. L. James Schut is the Director of Clinical Research at Centerstone's Research Institute. With training in applied social psychology, program evaluation, mental health services research, and marriage and family therapy, Schut's primary role is facilitation of clinical research with partnering organizations and scientific experts.  Schut liaises with clinical staff across the Centerstone organization, thereby creating and maintaining organizational research infrastructure.  Additionally, he works alongside other departments to identify, promote, and support collaborative research endeavors.
Previously at Centerstone's Research Institute from 2006 to 2009, Schut was Senior Program Evaluator of several federally funded program evaluations, including two SAMHSA grants focused on suicide prevention in youth, and served as co-principal investigator (PI) on an enhanced evaluation of gatekeeper training. He currently serves as PI on a contract with Otsuka Pharmaceuticals conducting a randomized trial to evaluate the clinical application of a brief screener for clients with schizophrenia. He is Site PI for a PCORI grant examining the comparative effectiveness of two programs for clients with co-occurring health and mental health concerns. Schut has more than 20 years of varied research experience in topics relevant to clinical education and research in mental health and substance abuse, with a particular interest in measurement-based care and prevention.
Schut rejoined Centerstone's Research Institute in 2020 following 11 years as associate professor for a CACREP-accredited counselor education program in Nashville, TN.  During his tenure, he taught doctoral level courses in research methodology, measurement, program evaluation, qualitative methods, and dissertation preparation.  He guided over 60 students successfully through the dissertation process.
Schut earned his PhD in applied social psychology from Vanderbilt University and a master's in marriage and family therapy from Trevecca Nazarene University.  He also completed his bachelor of arts in psychology from Hope College.
---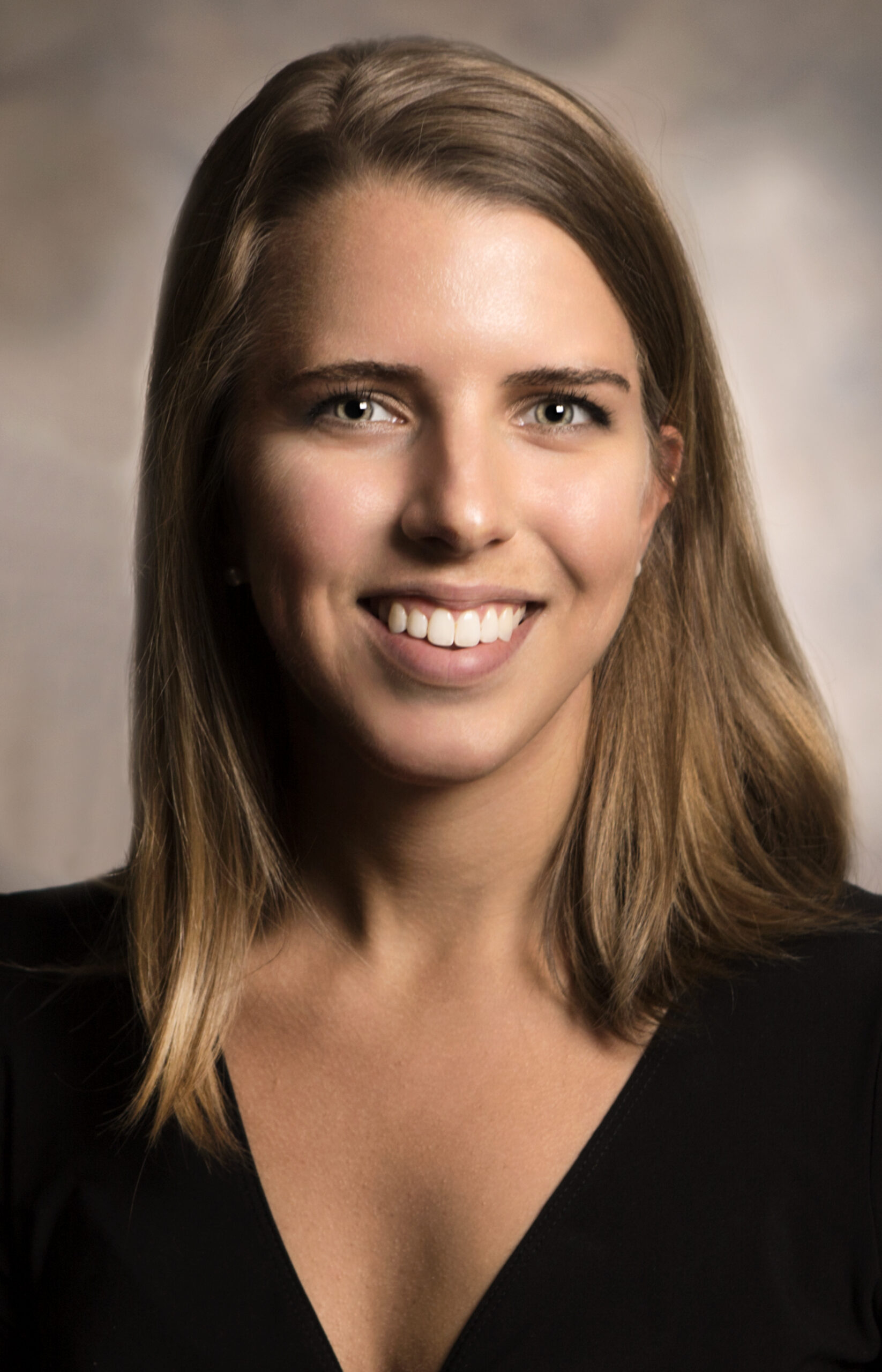 Alexis Kirk, PhD – Director of Implementation Science
Dr. Alexis Kirk is the Director of Implementation Science at Centerstone's Research Institute where she focuses on building buy-in for change and creating supportive environments for implementing and sustaining change. Kirk works with leaders and teams to assess organizational readiness for change, identify existing organizational strengths and potential barriers to change, set goals and engage in strategic planning, and monitor progress for continuous learning and improvement. She helps teams prepare their systems for change by focusing on leadership skills for managing change, organizational culture and climate, effective workforce development practices (e.g., hiring, training, coaching, and teaming), and building infrastructures (e.g., communication and feedback loops, co-creation processes) to sustain change. Kirk leverages her skills in meeting facilitation, action planning, coaching, teaching, and training to build the competence and confidence of leaders and teams to help them meet their goals.
Prior to joining Centerstone in 2020, Kirk worked as a public health analyst and implementation specialist designing and leading change at the federal, state, and local levels, across a variety of sectors, including healthcare, government, public health, mental health, and the nonprofit sector. She has extensive experience developing and implementing national quality reporting programs for the Centers for Medicare and Medicaid Services, as well as consulting with teams to facilitate statewide scale-ups and pilots of evidence-based programs.
Kirk earned her PhD in health policy and management from the Gillings School of Global Public Health at the University of North Carolina at Chapel Hill. She also holds a master's in public health from the University of North Carolina at Chapel Hill and a bachelor of arts in public policy from Duke University.
---
Research Institute Board Members Back to top
Raghu Upender, MD, Chair
Jonathan Morphett, Immediate Past Chair
A John Rose, Vice Chair
Carolyn Audet, PhD, Secretary
Jennifer Lockman, PhD, CEO
Nelson Burns
Lisa Campbell
Mark Faulkner
David Guth
Tom Mahler
David Melby, PhD
Nedda Pollack
Robert Vero, PhD
View all Centerstone Board Members