Meet the Team: Jessie Eisenmann Klamar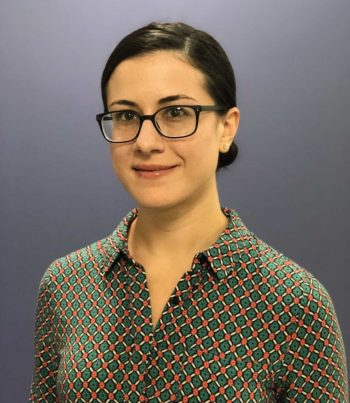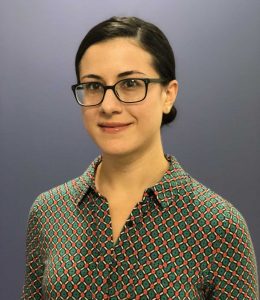 One thing is definite within the Steven A. Cohen Military Family Clinic at Centerstone – our team is a team.  Each and every staff member not only plays a crucial role in accomplishing our mission to ensure our military families receive the care they've earned, but they do so from the heart and with a passion that can't help but to inspire. Here's a closer look at one such teammate Cohen Veterans Network fellow, Jessie Eisenmann Klamar.
Tell me a little bit about yourself, such as where you grew up and your background leading up to joining CVN?
I grew up in Aiken, South Carolina and moved to Athens, Georgia after graduating from high school to study at UGA. My focus in undergrad was on philosophy, religion, and Portuguese. After college, I accepted a job in rural Brazil at a children's shelter, where I worked for six months. I took care of about 30 kids under the age of 13 and taught yoga and English at a community center. That experience made me realize how underprepared I was – if I wanted to be in a helping profession, I needed some serious training. I was hired to open a yoga studio in Manhattan, so I lived in Brooklyn for a few months before that fell through. The next stop was Boston with a boyfriend, where I worked as an office coordinator for a small business. My older brother died by suicide in 2013 – at this time I was really unsatisfied in my work and struggling to stay afloat in an expensive city, so my musician boyfriend and I moved to Nashville. I remember making a promise to my brother that I would make meaning out of his death. Jason was an OIF USMC veteran and had been diagnosed with PTSD, so my pie-in-the-sky dream was to become a therapist for combat veterans. I come from a family of helping professionals – my father and mother both worked with adults with physical and intellectual disabilities. I worked in the restaurant and wine industry until I absolutely couldn't ignore the little voice telling me to pursue my dream. In 2018, I moved back to TN from Durham, NC and started grad school at UT College of Social Work.
You've taken life experience and built a career to help others, what was your greatest takeaway from this process?
Rilke sums it up perfectly in a line from my favorite poem: "Do not be afraid to suffer." The only way out is through, and you don't have to do that alone. We are not faulted, we are not broken – we are human and we all have the capacity to heal.
How have things been going at the clinic since you arrived?
Working at the clinic has been such a beautiful challenge. Every day I learn something new from my clients. Even from a distance, I feel incredibly supported by the leadership team and my colleagues. I wouldn't be anywhere close to successful as a new therapist without the quality, caring, professional supervision I receive from Julie Adams. She does a marvelous job of supporting my education, pushing me when I need to be pushed, and making sure I don't bite off more than I can chew. Her passion and dedication is contagious.
Have you faced challenges so far in your time at the clinic?
The biggest challenge for me as a new therapist is to not work harder than my clients, to meet them where they are at and slowly walk alongside them. Being restricted to Telehealth and having a short-term treatment model seem to enhance this tendency I have. I am learning how to work with clients, not simply for them. Immersing myself in Yalom and Rogers has been helpful.
What do you hope for clinic and your clients?
My hopes for the clinic seem to be taking care of themselves – growth, high quality treatment, reaching people who need our services, and powerful leadership. I hope my clients feel how proud I am of their courage and willingness to face their pain. I hope they leave each session with the sense that I truly care about them, that they are worthy of love and compassion no matter what. I hope my clients feel like they matter to me.
What do you like to do for fun?
My oldest and dearest hobby is reading. I am a voracious consumer of fiction – my favorite authors and books usually dwell within the realm of fantasy, science fiction, and magical realism. I spend a ton of time walking in the woods with my two dogs, Jürgen and Salo. My husband Andrew is a wonderful chef, so I am super spoiled with home-cooked meals. My new quarantine hobbies are rollerblading and embroidery. I collect plants and perfume.
Favorite sports team?
I've been a Liverpool FC fan for six years now, ever since I met my husband who is crazy about them.