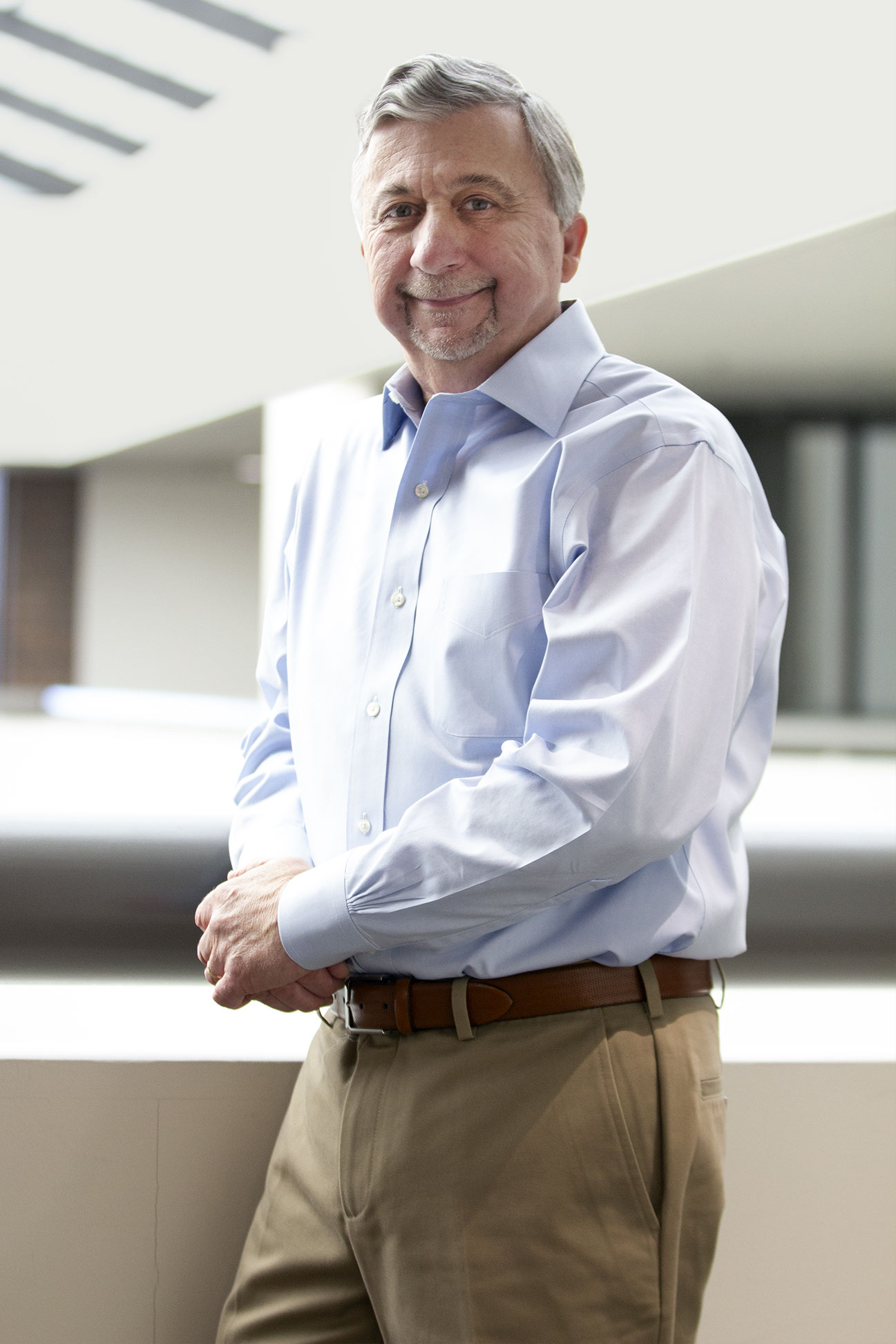 Letter from the CEO
As we come to the end of another fiscal year, I am always grateful to have the opportunity to look back and see the positive impact Centerstone has had on so many individual people, families, and communities. Our dedicated team of more than 3,500+ professionals possesses such immense talent, always working to deliver care that changes people's lives no matter the circumstances or challenges that may lie in front of them. Indeed, we have all faced numerous challenges this year, particularly as the COVID-19 pandemic wears on. But, no matter the situation, the Centerstone family continues to do everything in our power to deliver on our noble purpose and care for people and communities in need.
Maintaining Essential Care while Building a New Hybrid Model
One of Centerstone's most notable feats since the onset of the pandemic in March 2020 has simply been maintaining essential care. In fact, over the past year, we were able to increase the number of services delivered when compared to the previous year. We feel very fortunate to have benefitted from the unique opportunity to pilot new technologies and clinical approaches. The dramatic shift to telehealth has created enhanced access to care, and as we look to our communities returning to a new normal, we are applying the lessons of telehealth into new hybrid models of care, incorporating the best elements of in-person and virtual approaches.
Cultivating a Culture of Diversity and Strong Values
Another critical initiative Centerstone was involved in this year was furthering the cultivation of our organizational culture and values. Building on our noble purpose of delivering care that changes people's lives, we identified and declared our key values to be respect, integrity, expertise and empowerment. This is far more than conceptual and in fact serves to guide decisions and new initiatives across Centerstone. When looking at world events through the lens of our values, Centerstone responded by leaning forward with assertive, actively anti-racist diversity and inclusion efforts. The work being done by members of our five Employee Resource Groups (ERGs) has led to significant internal policy changes at Centerstone, including the celebration of Juneteenth as a paid company holiday, giving staff members time off to fully appreciate the day when all Americans became free. We have also added gap compensation for our military service members who are called to duty, ensuring those heroes are able to maintain their normal degree of compensation while on deployment. We are looking forward to contributing positive changes like these outside of Centerstone, in the communities we serve each day.
Addressing the Growing Demand for Care
There's no question, the need for mental health services is increasing throughout the nation. Unfortunately, this growing demand is exacerbating the national shortage of behavioral health clinicians. To combat this, we are using new recruitment strategies, intentionally casting our recruitment net beyond our geographical boundaries. We are introducing new onboarding processes and state of the art training as we seek to become the provider of choice in our industry. But our responsibility goes beyond outcompeting other employers. We have a responsibility to attract new talent to this field and to help better prepare them for this important work. So as an example, even as we build new trainings through our Simulation Center for both our staff and those in our training programs, we are also partnering with colleges and universities to bring these capabilities to their students.
Nurturing Change to Enhance the Industry and Ourselves
With all the challenges and misery of the pandemic, it is true that telehealth in particular was accelerated by as much as seven years in the opening months of 2020. We recognized that the emergency provisions opening the doors to virtual care would need to be made permanent if these advances were to be realized long-term. Knowing that Centerstone was uniquely positioned to lead this national effort to preserve telehealth flexibilities, our boards of directors and other volunteers launched the One Hundred Champions. Immersing themselves in the complex features of telehealth, these committed volunteers connected with legislators and health staffers from both chambers of Congress and across the political spectrum. This highly successful campaign resulted in the continued authorization of telehealth and introduction of bipartisan legislation.
Centerstone joined a coalition of our colleagues and advocates in a landmark effort to designate a national three-digit dialing code (988) for mental health emergencies, scheduled to go live next year. As was true with 911, the 988 designation is a critical first step in building an accessible and responsive system to engage and treat people in psychiatric crisis. I am very proud of the role our volunteers and staff played in this major step forward for individuals and families in crisis.
Whether you are an old friend of ours, or have just learned about us, we hope you will be inspired by all of the things we are doing to deliver care that changes people's lives. As you learn more about us, consider how Centerstone might be helpful for those you love. And if you are not now one of our amazing volunteers, donors or staff, please consider joining our noble efforts!
Thank you,
David C. Guth, Jr. | CEO