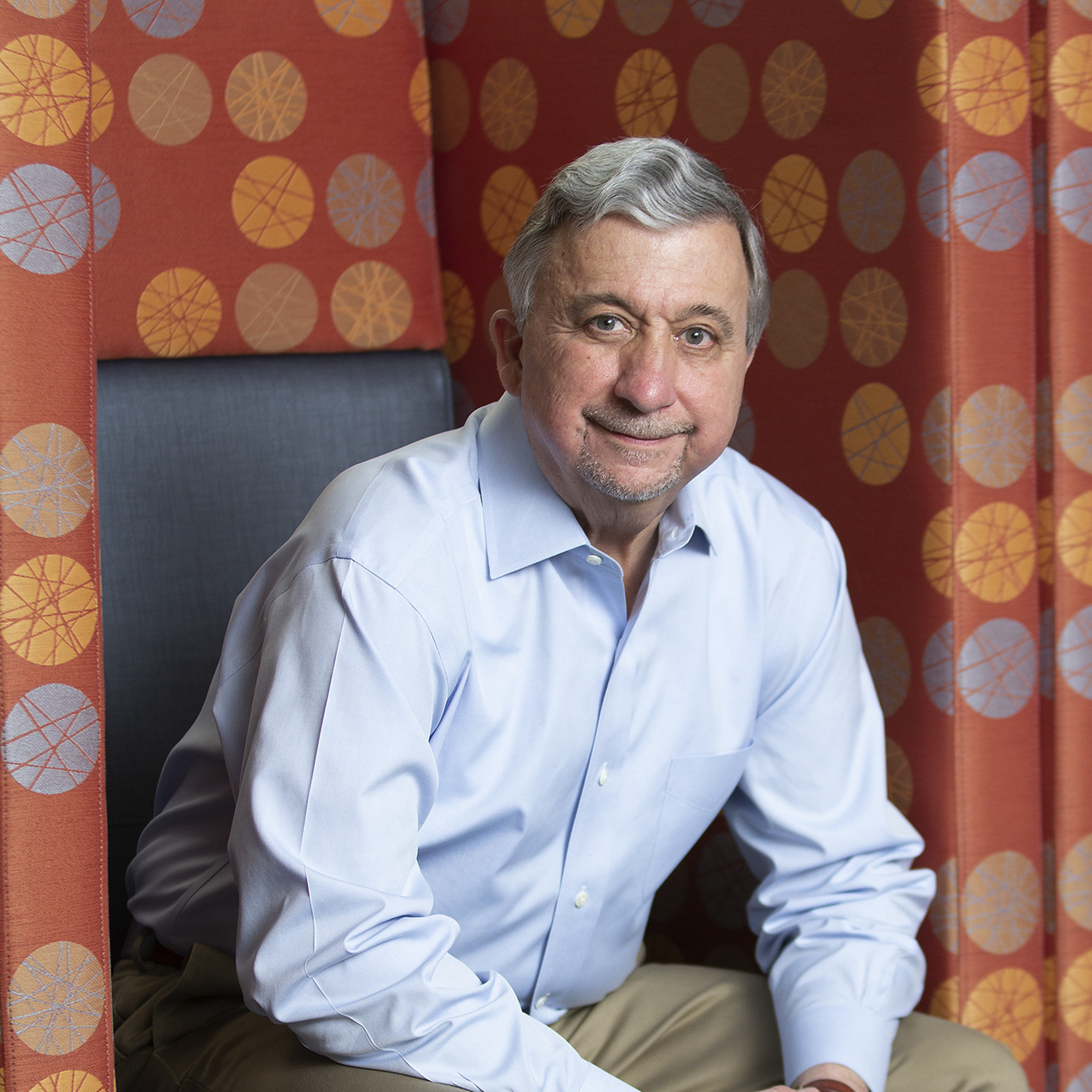 From the CEO
David C. Guth, Jr. | Chief Executive Officer, Centerstone
Friends of Centerstone,
Each year as we craft our annual report, I have the opportunity to reflect on Centerstone's accomplishments, and it reminds me how thankful I am to be a part of an organization with such tremendous talent, skill, commitment, and perseverance. This year, all of these positive attributes that our staff members possess have shined brighter than ever before.
There's no doubt that the circumstances we find ourselves in now are vastly different than fifty years ago, five years ago, and even one year ago. The COVID-19 pandemic has brought incredible stressors to millions of people across our nation, including illness, death, isolation, job uncertainty and loss, and other significant challenges. All of this has accelerated the presentation of anxiety, depression, psychosis, substance use, and other mental health concerns. Despite all of this psychological trauma, you'll see in reading this report that our team has consistently come through to break down barriers and connect people to the care they need to live healthy and successful lives.
MAKING THE TELEHEALTH TRANSITION
Centerstone's Research Institute has continued its work in helping us to develop better clinical skills while also evaluating the effectiveness of what we do, particularly as we transitioned 3,500 staff members to working from home and utilizing telehealth to serve clients. In past years, the percentage of our services delivered via telehealth was fewer than five percent – this year we approached sixty percent of services delivered this way and expect that number to rise as we continue to broaden our use of this critical delivery method.
SECURING OUR FUTURE
A legislative initiative led by Centerstone board members and others with a passion for supporting mental health, our One Hundred Champions have been tirelessly working with federal lawmakers to advocate for an extension to critical telehealth provisions that will further reduce barriers to care during the pandemic and beyond. Given the state of our nation's policies around the use of telehealth and access to care, One Hundred Champions has been the single most important legislative initiative I have had the privilege to be a part of in the past forty years.
DELIVERING CARE THAT CHANGES PEOPLE'S LIVES
Our frontline staff have continued to provide day-to-day care for our patients who need in-person care. They are the heroes that never missed a beat on delivering our mission. They donned their personal protective equipment (PPE) and helped us find the safest ways possible to care for those who need us. You can skip to a feature section to view some of their photos here.
In March, hundreds of our school-based therapists found themselves in Unchartered waters. Caring for the children they serve was no longer based in the classroom setting. Centerstone has partnerships with more than 700 schools in four states, and our therapists have found some very creative ways to continue to engage these children.
Centerstone's Foundation created the Changing Lives Together: Mental Health Crisis Fund and to date has raised more than $500,000 to support client needs during the pandemic. And, most importantly, our frontline staff have continued to find innovative ways to care for our clients while being thrust into new and sometimes unfamiliar routines.
OUR PATH FORWARD
Over the summer, our nation mourned following the murders of George Floyd, Ahmaud Arbery, and Breonna Taylor, among many others in the past. At Centerstone we knew something needed to be done about the injustices faced by many people in our country and took that as a call to action. We immediately worked to make changes within our organization to better promote equity and inclusion – for the sake of our Centerstone family and the clients and communities we serve. We began Centerstone's first diversity, equity, and inclusion initiative to make certain that we make ourselves a welcoming and safe environment for staff and all those who come to us for care, no matter what identities they hold.
As we settle into our new "normal," we remain vigilant in our commitment to making absolutely sure that everyone under our care gets our full support. No matter your relationship with Centerstone, I hope that as you read these pages you sense our full commitment to our mission of delivering care that changes people's lives. This is our noble purpose and it's something we take to heart each and every day.
Sincerely,


David C. Guth, Jr.