Success Stories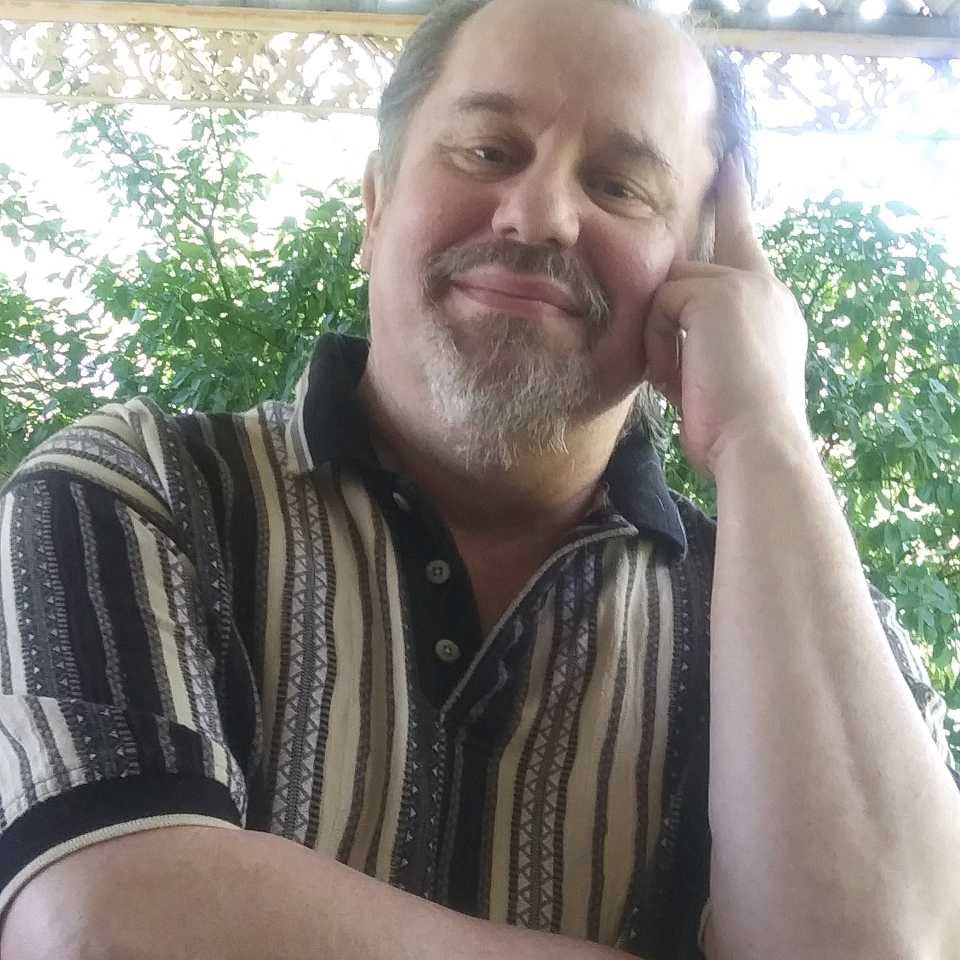 Ronnie
Ronnie grew up with his mom and dad in east Tennessee. He had what he describes as a "completely normal" upbringing, but things began to change after he graduated from high school.
"I started feeling depressed and I knew I had to do something about it. I was like a turtle on my back— I couldn't get up, so I finally went and saw a doctor and that's when he told me I'd be on medication for the rest of my life."
Ronnie cared for his aging parents while he was in college studying art, but after they both passed away he really began to struggle. His parents' home was sold by the bank and Ronnie ended up living with his parents' former nurse before becoming homeless.
"I've struggled with homelessness since my parents passed away. I didn't have other family members I could depend on and I ended up in a lot of different situations. I've slept outside on the streets and stayed at the mission. It's horrible to live that way, not knowing where your bed will be or where your next meal is coming from."
Ronnie faced varying degrees of homelessness for several years and ended up using substances to cope with his challenges. "I did everything from crack cocaine to shooting up. I was trying to escape from myself," he said.
Things began to improve for Ronnie after he found Centerstone. "When I was feeling suicidal, Centerstone was able to give me the help I needed." Ronnie has benefited from counseling services and addiction programs and has been through different levels of Centerstone's supportive housing services.
"I've come full circle compared to where I was," Ronnie says. Lately, he's been learning independent living skills and working to improve his self-esteem. He hopes to soon find full-time employment and get his own place.
He also has other plans for the future. "I also want to travel. I've never been west of the Mississippi," he explains.
"It's not just life changing, it's life-saving. And every time I've had contact with Centerstone, they make me feel important."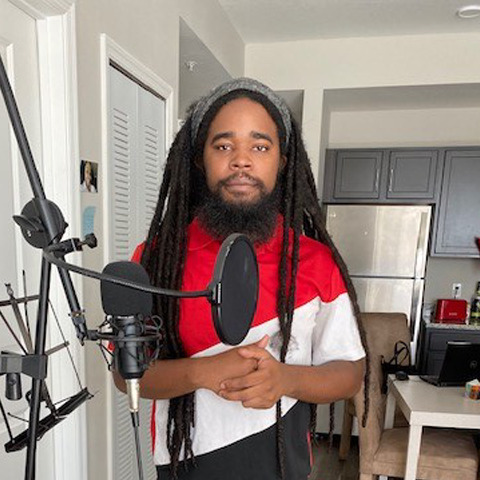 Terrell
Terrell is a young man in his twenties from the Greater Tampa Bay area in Florida. He enjoys telling stories through composing his own music and has also been known to dabble in the culinary arts. Terrell is also a mental health advocate and uses his own experiences with schizophrenia to help others.
"I'll never forget it. I was in college studying business administration when I started experiencing serious troubles. It was in April of 2013. There was an incident where I just wasn't myself and I kept going through these episodes without knowing I had a mental health condition," Terrell said of his early days living with schizophrenia.
"I was having hallucinations. I was experiencing extreme paranoia, hearing voices of people that weren't there. Just about everything that comes with it," he said. Because of his untreated symptoms, Terrell's behavior became increasingly erratic over the next few months and he eventually became involved in the judicial system.
"The judge in my case was very thoughtful. She arranged for me to receive treatment at a mental health hospital. I followed the programs and I got out earlier than anyone else did. It was a slow process in the beginning, but that was when I was done with getting into trouble," he said.
After completing his treatment through the judicial system in 2014, Terrell started coming to Centerstone for ongoing care.
"Chelsea is one of the first people I met at Centerstone, but everyone here has been so great. They ask me about how my life is going and they encourage me to put some of my creative work out. They look out for me," he said.
Since that time, Terrell has worked with his Case Manager and others on the Florida Assertive Community Treatment (FACT) Team at Centerstone to manage his mental wellbeing, get an apartment of his own, and become enrolled in a career and professional development program at a local organization.
"Centerstone has helped me in ways I'll never forget," he said. As for the future? Terrell says he hopes to continue refining his music skills and using that as an outlet to tell stories, including his own.
Jessica
"I've never been so proud of myself. This is the longest I've been sober since I was probably 16 years old," says 38 year-old Jessica when reflecting on the last 10 months during which she has been receiving a multitude of services at Centerstone. Growing up in Indiana, Jessica's life hasn't always been happy or easy.
"I've been homeless, literally living off and on the streets for years because of my addiction to heroin. I would do whatever I could to fuel my addiction, even if that meant breaking the law and going to jail, which I have done a few times," she explains. "My addiction became so bad that my own family couldn't trust me, and it really negatively impacted our relationship."
There have even been points in her life where Jessica tried to kill herself. Fortunately, she is still here and says, "everything has changed for me since I entered drug court and started coming to Centerstone."
Jessica first became involved with Centerstone as a part of the New Beginnings re-entry program that helps people transition back into society after being incarcerated. From there, she has also benefited from numerous other offerings at Centerstone, including intensive outpatient programming and individual therapy.
"I have a relationship with my family again, with my three children. I have a job now. I am 38 and this is only the second time I've had a job." Jessica also has a safe place to call home thanks to Centerstone's Recovery Transitional Housing (CRT) program, a semi-independent living program that offers transitional housing for people in recovery. "I am very grateful for Centerstone," she says.
Jessica is now looking to transition to a home of her own, to continue repairing her relationships with family members, and to enjoy a few of her outdoor hobbies. "I am working on those next steps now," she says.