Our Psychiatry Residency program is ACGME Continued Accreditation as a four-year training program providing a generalist training in psychiatry to our residents, while also exposing them to areas of specialization that may guide their practice later on. We are focused on guiding our residents to develop the highest ethical, clinical and professional practice patterns, while providing care to diverse patients with a holistic view to their recovery from mental health or substance use. We have a particular focus on community mental health, inpatient psychiatry, outpatient addictions & mental health work and collaborative consultation with other health service providers and community agencies. The residency offers diverse training opportunities designed to prepare a resident for licensed professional practice as a psychiatrist with special skills to serve our severely and persistently mentally ill population. Moreover, all this is done on the sunny Gulf Coast of Florida!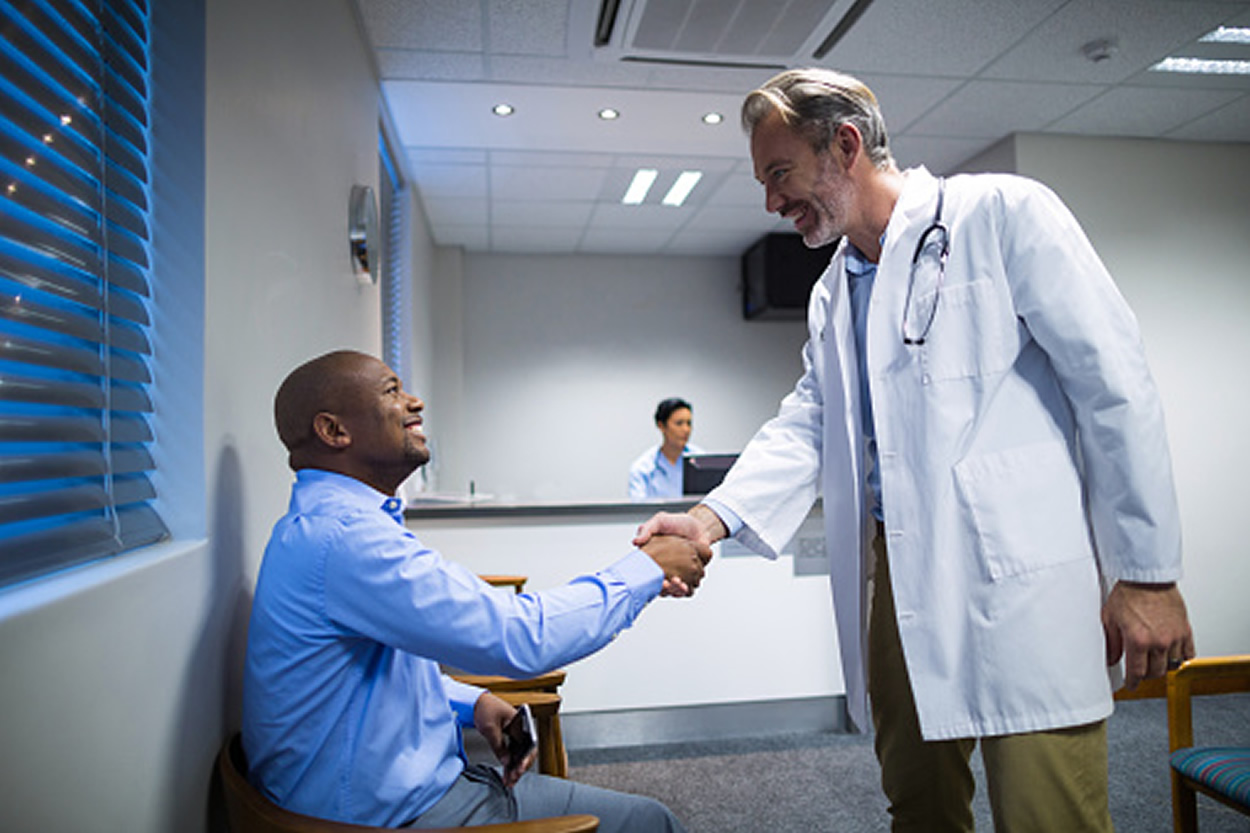 Medical Residency Overview
During your four years with us, you will have training across the lifespan in all aspects of crisis hospital, acute hospital, residential, outpatient, and forensic settings. We are quite excited to train the next generation of psychiatrists and are happy that you are interested in our residency program. Here are some of the things you will do each year:
Rotations include:
Internal Medicine – Northside Hospital, St. Petersburg, FL (4 months)
Neurology – Manatee Memorial Hospital, Bradenton, FL (2 Months)
Geriatric Psychiatry – Centerstone Hospital (3 Months)
Inpatient Psychiatry – Centerstone Hospital (4 Months)
Centerstone Behavioral Hospital and Crisis Center are comprised of two units focus on care of adults suffering from acute psychiatric illness, with a percentage of clients aged 55 and older, who are experiencing symptoms consistent with an acute psychiatric or substance abuse disorder.
Rotations during the second year are all at Centerstone Behavioral Hospital and include:
Addiction Psychiatry (3 Months)
Child/Adolescent Psychiatry (3 Months)
Inpatient Psychiatry (5 Months)
Consult/Liaison Psychiatry (1 Month)
Experience in Emergency Psychiatry, Forensic Psychiatry, and Group/Individual Psychotherapy
Rotations all occur in Outpatient locations and include:
Outpatient Psychiatry (12 Months)
Experience in Forensic Psychiatry at Drug Court and Sarasota County Jails
Experience in Individual Psychotherapy
Rotations include:
Community Psychiatry (2 Months)
Outpatient Psychiatry (1 Month)
In-House Electives (4 Months)
Consultation/Liaison Psychiatry (1 Month)
Electives (4 Months)
Application and Program Information
Audition Rotations
Centerstone provides a number of audition rotations each year for interested 4th Year Medical Students, focusing primarily on inpatient psychiatry at Centerstone Hospital. Audition Rotations are of 4 week duration and you will work closely with our chief resident, our psychiatry residents and our attending psychiatrists. If interested please submit required documents listed below by May 1st. This date may be extended to August if all slots are not filled.
To arrange for an audition rotation, please submit a current CV with contact information and all scores received from USMLE or COMLEX to Residency.Audition@centerstone.org.
Training Institutions
Please feel free to check out the institutions that provide training to our residents.
A Day in the Life of a Resident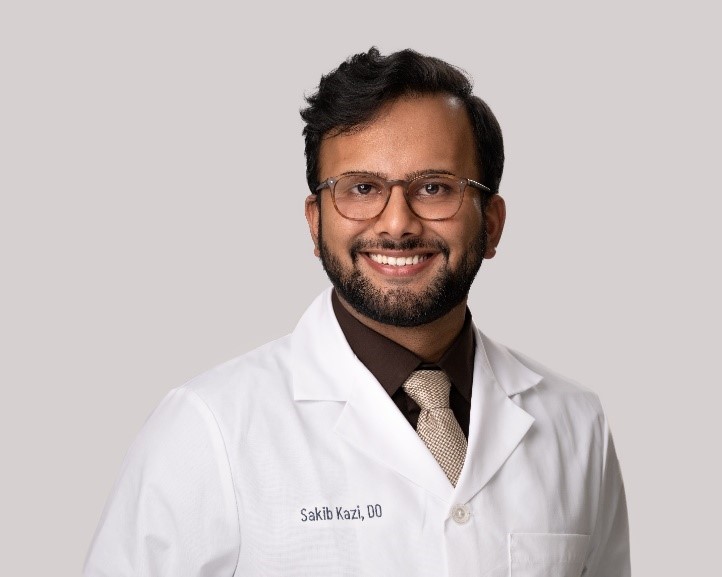 Sakib Kazi, D.O. | PGY-1
Why I chose Centerstone:
The very first day I rotated as a third-year medical student at Centerstone, I knew this was the program for me. Residents are given an ample opportunity to grow both professionally and personally. We get exposed to the gambit of all pathologies related to psychiatry, while also having to stay sharp with our general medicine due to the patient population often relying on us as their sole medical provider. Our attendings are thoughtful, knowledgeable, and have an open door policy for any questions or concerns we may have.
A typical day:
A typical day during our inpatient psychiatry block starts between 7-8:30 AM depending on the service you are on. For example, I am currently on geriatric psychiatry, so I have the benefit of getting my much needed beauty sleep and can come in later in the morning. This gives me ample time to exercise, shower, and have a hearty breakfast before coming in for the day. By the time I arrive, our patient census has been distributed, and I sit down to chart review everyone, making sure my follow-ups are doing well and doing a deep-dive into my new patients. We have medical students rotate with us on a monthly basis, so if I have one of them with me I like to have them see at least one of the new patients and follow up with any previously seen patients. I try to have every patient seen by 10:30, which is when we have our interdisciplinary rounds that involve residents, an attending, charge nurse, case manager and social worker so that everyone is on the same page in providing care for our patients. We will usually finish rounds by 1:00 PM, after which I grab lunch from the cafeteria and eat with my co-residents. After eating and being in food comatose, I sit down at my desk and start on my notes, make collateral calls, and put in all of the necessary orders. I'm done with my work by 5 PM at the latest, and get to head back home. Once home I will either put on a quick show or play some video games, sometimes even a movie if I'm feeling very exhausted. Then it is off to bed to get some much needed rest!
How I spend my free time:
Growing up in Tampa and having my family and most of my close friends in the area, I'll usually go and spend time with them every weekend. Be it grabbing food, going to sporting events, or just hanging out at someone's place, I always have something fun I'm able to do on the weekends. I especially love football season and watching the Eagles play every Sunday. I enjoy finding new restaurants in the area and seeing what cuisines they have to offer. If nothing else, being able to spend time outside in this great Florida weather is a nice consolation prize as well.
Final thoughts/advice for future applicants:
I can say with full confidence that Centerstone has been everything I could ever want in a residency program and more. I feel confident with each passing day in my ability to provide care for others, while not feeling overwhelmed by the work that I do. Being able to come to work each day with enthusiasm and excitement can go a long way in medicine, and I know if I ever have days where I fall, I'll have my cohort and attendings to pick me back up and keep moving forward.