Careers for Those Who Care
As an organization with a mission as big as delivering care that changes people's lives, everything we do is rooted in care. And we can't change lives without the talent and expertise of our employees. If you're looking for meaningful work at an organization where you can make a positive impact, we want to meet you!
EXPLORE CAREERS
We invest in you
with benefits like 403b retirement plan with company funded matching.
Diversity, Equity & Inclusion efforts
are creating a workplace where everyone feels empowered, safe and welcomed.
Enjoy work-life balance
with perks like daycare assistance and flexible work schedules.
Browse Open Positions
If you see a position that looks interesting, please apply!
VIEW ALL JOB OPENINGS
Internship and Residency Programs
Just starting out? Learn more about our internship opportunities in psychology and social work.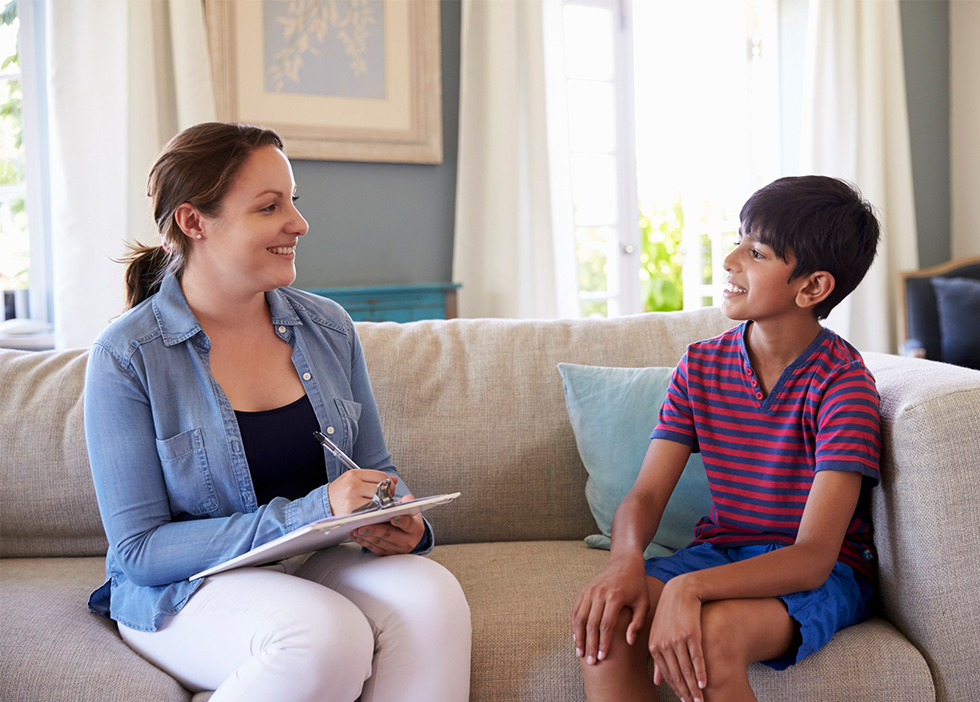 Work. Life. Benefits.
Your career should complement your life both in and out of the workplace. We select our benefits using survey feedback from our staff, meaning the benefits we offer reflect what's most important to the people who make Centerstone great, our employees!
What kinds of perks can you expect?
Financial Wellbeing
Daycare assistance through WeeCare
Company paid life insurance including accidental death & dismemberment
403b retirement plan with company funded matching
Retirement and financial planning services
Loan forgiveness options through federal programs (National Health Service Corps & Public Service Loan Forgiveness)
Work-Life Balance
Paid time off – generous PTO for vacations, illness, personal days, etc. (as well as paid holidays)
Flexible work schedules to promote a healthy work-life balance
Employee Assistance Program – assists with personal and work related problems that may be affecting your job performance, health, mental and emotional well-being
Health & Wellness
Medical (view Transparency in Coverage information), dental and vision coverage
Health Spending Account (HSA)
Flexible Spending Account (FSA)
Short Term Disability
Company Paid Long Term Disability
Bonding Benefit (6 weeks paid leave to bond with new child)
Your Career. Your Growth.
We're actively working to build a culture that reflects our values of Empowerment, Integrity, Expertise, and Respect. We empower our team members to actively pursue career growth and development.
Career Growth opportunities include:
Wide variety of training and continuing education opportunities.
With locations in multiple states, there are opportunities to grow with the company, even in new locations.
Centerstone's Research Institute develops and shares industry best practices and processes to help us continually improve.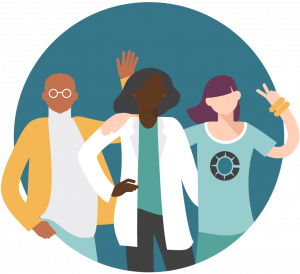 Diversity, Equity and Inclusion
We believe having team members with diverse backgrounds and experiences enables us to better care for our patients. We strive to create a workplace that reflects the world around us. One way we do that is through our Employee Resource Groups (ERGs).
Our Employee Resource Groups help foster connection with people who you may share experiences with, but may not have the opportunity to meet during the normal workweek.
Active ERGs include: Black and Brown Professionals Network (BBPN), Pride+, Centerstone Women's Network, Centerstone Community Alliance, Disabilities, Chronic Conditions and Caretaking, and Veterans and Military Families.
Centerstone is an equal opportunity employer. All qualified applicants will receive consideration for employment without regard to race, color, national origin, gender, disability, sexual orientation, marital status, or protected veteran status.
Hear from Our Team
Great place to work. Everyone is very friendly. Good Pay.
Great work/balance and flexibility to make your own schedule
Management listens to you and your concerns, work from home is flexible, company offers a wide range of educational meetings for personal growth
You get a lot of experience with a variety of presentations and you can advance in the company. Good PTO and paid holidays, above average insurance options, supportive leadership with a lot of supervision available. Good work culture that respects work life balance.
Executive Leadership listens and the company values the employee work life balance.
Great team mates and a great mission.
Centerstone does such a great job supporting their employees, and it is very easy to feel like you belong to the team. They provide great benefits, and there is opportunity for growth in the company. Would definitely recommend working here if you're searching for a job in this field.
Centerstone has sincerely been my best work experience. I have found leadership to be incredibly supportive both professionally and personally. The mission of this organization is changing lives and that typically would translate to the patients in their care, but Centerstone has changed my life as my employer. I hope to be part of this work family for many years to come and could not recommend it enough to anyone looking for a rewarding career supported by amazing leadership.
I have been here 4 years & Centerstone has the best staff & practices I've seen. Protecting client information is their priority, which is a huge thing for what we do. I am proud to be on the team.
I hit the jackpot with my boss and coworkers. I couldn't ask for better ones. I've very thankful for my job and I love it! I would definitely recommend!
I learned a great deal in my position. My Clinic and Office manager were great. The most enjoyable part of my job was getting to know my patients and the hardest part was having to say goodbye to them.
I enjoyed my time at Centerstone, the management and team work together as one and they help to develop incredible morale and a sense of belonging. I would recommend this non-profit for anyone looking to start a career.