Every day, our nation's heroes struggle with the mental and physical scars uniquely earned through military service. The Steven A. Cohen Military Family Clinic at Centerstone is a nonprofit philanthropic organization dedicated to supporting this selfless population by offering accessible, high-quality mental healthcare services. We have walk-in clinics in Clarksville, Tennessee, Jacksonville, Florida, and Fayetteville, North Carolina and also offer telehealth, face-to-face video therapy to reduce barriers to treatment.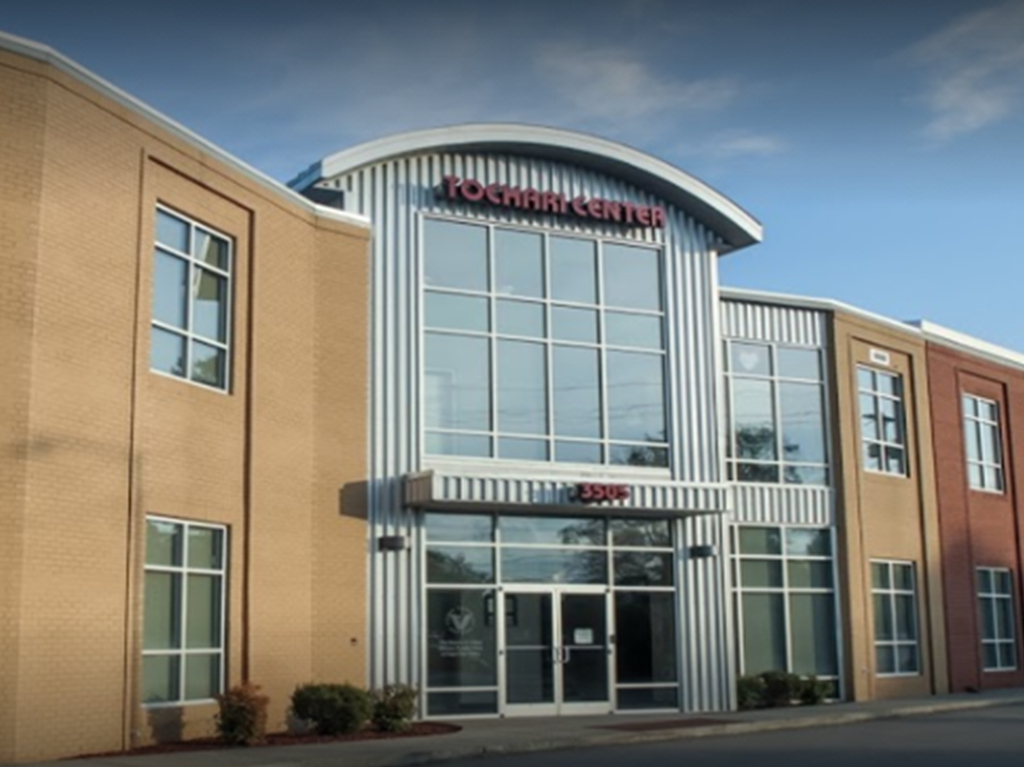 Who We Are
In 2016, philanthropist Steven A. Cohen recognized the need for accessible, high-quality mental healthcare services for our nation's service men and women and their loved ones. In that year, he made public a long-term commitment to provide that care by establishing the Cohen Veterans Network; a national network of Steven A. Cohen Military Family Clinics dedicated to ensuring veterans and their families receive the support they need to lead fulfilling and productive lives.
To help further this commitment, the Cohen Veterans Network partnered with Centerstone, one of the nation's leading behavioral health service providers. For more than 60 years Centerstone has been delivering life changing care by providing comprehensive, integrated behavioral health services for all ages. Together, CVN and Centerstone are on a mission to provide veterans and military family members with compassionate and effective care to help heal the invisible wounds of war.
In 2017, the first Steven A. Cohen Military Family Clinic at Centerstone was opened in Clarksville, TN. Three years later in 2020, the mission was expanded to include additional clinics in Jacksonville, FL and Fayetteville, NC.
Who We Serve
Veterans & Active Duty – We serve post-9/11 veterans and anyone who has served in the United States Armed Forces, including the National Guard and Reserves, regardless of discharge status, role while in uniform, or combat experience. All sexual orientations and gender identities are welcome. We also treat active-duty service members with a TRICARE referral.
Family – We serve the entire military family, including parents, siblings, spouses or partners, children, caregivers, and others of veterans and active-duty military.
Although we make a priority of serving post-9/11 veterans, each Cohen Clinic will assess all veterans based on their specific needs. We will make every effort to see pre-9/11 veterans who can be best served by our level of targeted outpatient care, based on clinician availability.
Our Services
Services are provided by culturally competent professionals trained to work specifically with veterans and their families. Veterans and their family members are able to receive services individually and as a family unit with the same treatment team.
The Cohen Clinic provides the following services:
Counseling for individuals, groups, couples, children, and families
Psychiatric evaluation, treatment, and medication management
Parent consultation
Case management and resource connection
Life skills and wellness groups
Telehealth services that allow access to all services from home or work
Transportation to and from appointments
The highly skilled clinicians at the Cohen Clinic treat a variety of behavioral health challenges, including:
Depression
Stress
Post-traumatic stress
Substance misuse
Sleep problems
Anxiety disorders
Anger
Grief and loss
Transitional challenges
Relationship and family difficulties
Treatments and brief evidence-based therapies include:
Cognitive Behavioral Therapy (CBT)
Cognitive Behavioral Therapy for Insomnia (CBT-I)
Cognitive Processing Therapy (CPT)
Prolonged Exposure Therapy (PE)
Eye Movement Desensitization and Reprocessing (EMDR)
Emotionally Focused Therapy (EFT)
Gottman
Trauma-Focused Cognitive Behavioral Therapy (TF-CBT)
Parent Child Interaction Therapy (PCIT
Child Parent Psychotherapy (CPP)
Meet Our Team
Our Cohen Clinic at Centerstone team is led by experienced, culturally competent professionals who are trained to work specifically with veterans and their family members.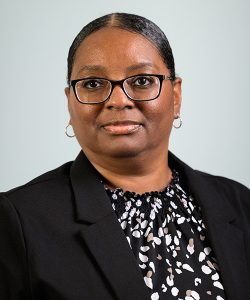 Kami Perez, MSW, LCSW, LCAS, CCS-I – Assistant Director
Kami Perez has worked with both active duty service members and veterans in outpatient settings and has counseling experience across a variety of treatment venues which include: inpatient and outpatient mental health and substance abuse, community and assisted living based services, and medication assisted treatment services. Kami holds a master's degree in social work and also has experience working with issues related to chemical dependency, anxiety, depression, PTSD, bipolar disorder, and personality disorders. Her training includes Dialectical Behavioral Therapy, Cognitive Processing Therapy, Cognitive Behavioral Therapy, Motivational Interviewing, and Relapse Prevention. She is also a registered national Cognitive Processing Therapy provider.
---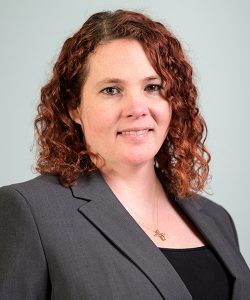 Natasha Schauer, MSW, LCSW, LCAS – Clinical Supervisor
Natasha Schauer is a United States Army Veteran with two Operation Iraqi Freedom deployments. Since finishing her time in service at Fort Bragg in the 82nd Airborne Division as a Non-Commissioned Officer, Natasha has become skilled in mental health and substance abuse counseling. Now a licensed clinical social worker and licensed clinical addiction specialist, she is also well versed in assessment, individual and group therapy, suicide prevention, and crisis response. Natasha has specialty training in Dialectical Behavioral Therapy for adults, adolescents and children. Her areas of focus are individuals diagnosed with personality and complex trauma related disorders, enhancement of effective parenting, and the treatment of adolescent and childhood conduct, disruptive and mood related disorders. Natasha holds an undergraduate degree in Psychology and a Master of Social Work.
---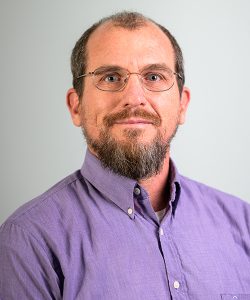 Matt Turner, LCSW – Clinician
Matt Turner is a licensed clinical social worker who is passionate about serving veterans and military family members in need especially those suffering from PTSD. Matt utilizes trauma-informed approaches in assessments and treatment of PTSD and is grateful to be able help his clients heal and live their best lives. His professional history includes providing outpatient therapy to children/adolescents who were in foster care, providing home-based services to this same populations, working in inpatient psychiatric hospitals, and also in outpatient private practice. He has experience helping clients with depression, anger, anxiety, suicidal ideations, substance use concerns and occurring disorder. Matt is also trained in Critical Incident Stress Management and has assisted both individuals and groups following traumatic events.
---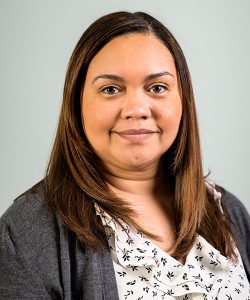 Marfa Nicanor, MSW, LCSW-A – Clinician
As a former military spouse for 19 years, licensed clinical social worker, Marfa Nicanor, is passionate about working with Veterans and their families and understands the unique challenges military families face. Marfa believes in working collaboratively with her clients; whether it be an adult or child individual, family or couple that seeks her support, she strives to use their strengths to help them work through challenges and achieve their goals. She uses a blend of therapy, motivational interviewing, psychoeducation and solution focused therapy to best serve her clients' needs. Marfa holds a Bachelor's degree in Psychology and a Master's degree in Social Work and is trained in TF-CBT, CBT for Suicide Prevention, and PTSD assessment.
---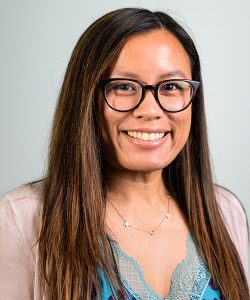 Diana Miller, LCSW – Clinician
Diana works to ensure that clients leave therapy sessions with the practical tools, knowledge, and resources to meet their therapeutic goals. She strives to provide a safe, authentic, thorough, and client-centered space in therapy to empower her clients to strengthen their skills and resilience in resolving their own challenges by using evidence-based tools and applicable methods along with an emphasis on psychoeducational to relieve or reduce symptoms.
Diana utilizes strategies and interventions from the following modalities: Eye-Movement Desensitization and Reprocessing (EMDR) Therapy, Cognitive Behavioral Therapy (CBT), Cognitive Behavioral Therapy for Insomnia (CBT-I), Cognitive Processing Therapy (CPT), Prolonged Exposure (PE), Acceptance and Commitment Therapy (ACT), Mindfulness, Grief Recovery, and Gottman for couples and parents. She has special interests in trauma-focused work, relational issues, grief and loss, life transitions, specific/non-specific spirituality issues, as well as other cultural and LGBTQ+ related challenges.
---
Patience Thomas, LCSW – Clinician
Patience Thomas is the daughter of a military veteran, born and mostly raised here at Fort Bragg. Since she grew up in a military family, Patience has first-hand knowledge of the challenges military families experience. This has given her a deep passion for helping veterans, service members and their families navigate these difficulties.
As a Licensed Clinical Social Worker, Patience uses Cognitive Behavioral Therapy with most of her clients to assist with difficulties, such as depression, anxiety, trauma, grief, life stressors and struggles with societal expectations. Her goal with each client is to provide a safe, non-judgmental, environment where her clients lead the way to their own mental healing.
When not at work, Patience enjoys juggling life as a mom to a busy toddler and wife of a first responder.
---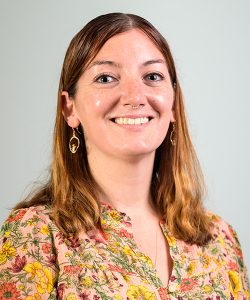 Karen Soutullo, LCMHC – Clinician
Karen Soutullo is a Licensed Clinical Mental Health Counselor providing outpatient therapy to adult & adolescent individuals, groups, families, and partnered individuals. Her clinical expertise and experience includes diagnosis and treatment of those in different, and difficult walks of life including the LGBTQ+ community, those with experiences of complicated trauma, grief, anxiety, depression, OCD, difficulties with emotional regulation, and personality disorders.
She uses empirically supported methods of therapeutic interventions including Dialectic Behavioral Therapy (DBT), Cognitive Processing Therapy (CPT), and Cognitive Behavioral Therapy (CBT) therapy interventions with a foundation of person-centered therapy.
Karen is native to Fayetteville/Fort Bragg area and values providing empirically-supported and culturally competent mental health care to those in her community. She'll work with you in collaboration to meet your goals, while providing a safe space and resources to assist you in improving your quality of life.
---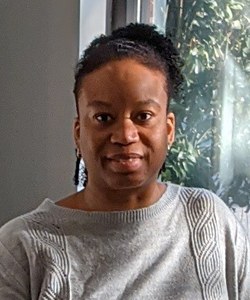 Quanita Small, LCSW/LCAS – Clinician
Quanita Small is a Licensed Clinical Social Worker, Licensed Clinical Addiction Specialist, and Army veteran. Quanita serves as a clinician located in our Charlotte, NC office but serves all clients of the Cohen Military Family Clinic with telehealth services. Quanita has over 10 years of experience working with adolescents and adults in individual and group settings at hospitals, community clinics, and private practices. The impact and work of the clinic resonates with me because it provides compassionate, supportive, and non-judgmental counseling in a safe and welcoming environment. During her free time, Quanita enjoys going to restaurants, traveling, and spending time with her family.
---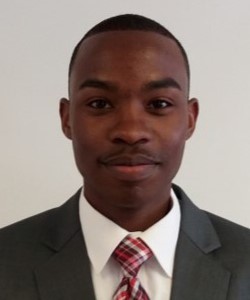 David Burgess, MSW, LCSWA – Clinician
David Burgess is a U.S. Army Veteran passionate about helping veterans, service members, and their families live their BEST lives. He finds joy in seeing his patients gain a deeper understanding of their life stressors and learn how to pair their unique strengths with skills learned in treatment to create meaningful change. He has professional experience helping veterans and service members overcome and cope with challenges related to depression, anxiety, grief, PTSD, and other life obstacles. David holds a Master's Degree in Social Work. He uses various therapeutic models when working with his clients, such as Cognitive Behavioral Therapy, Motivational Interviewing, Dialectic Behavioral Therapy, and other evidence-based practices. David enjoys spending time with his family and volunteering in his community in his leisure time. He is excited about the opportunity to be a part of your journey and support you in reaching your goals.
---
Angelina Armstrong- MSW, LCSW- Clinician
Angelina is a Licensed Clinical Social Worker, and daughter to a retired Army Veteran who served 20 years in the military and honorably received the military purple heart award. Angelina is originally from Texas but has resided in NC for 18 years and has officially adopted NC as her home. Before joining the social work field, Angelina worked as an outbound military move coordinator for 3 local moving companies helping service members during their PCS move process. Growing up in a military populated city, serving the military has always been a passion of Angelina's and when she is not working, she enjoys spending time with her family, children and fur babies.
Angelina's experience includes working across a variety of settings and populations to include; Domestic violence & sexual assault emergency shelter manager, victim/family advocate, community mental health crisis center behavioral health specialist, and private practice psychotherapist; Angelina has worked with all ages beginning as young as 5+ and across many target populations with issues related to chemical dependency, mood disorders, psychotic disorders, trauma disorders, anxiety disorders, eating disorders, bipolar disorders, obsessive compulsive and related disorders and some neurodevelopmental disorders such as ADHD. Angelina is trained in many therapy interventions however she primarily utilizes Solution Focused Therapy, Dialectical Behavioral Therapy, Cognitive Behavioral Therapy, Motivational Interviewing, Exposure Response Prevention, Relapse Prevention, Expressive Arts Therapy and Gender affirming and celebratory care.
---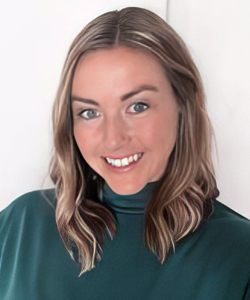 Rachel Dibbins, LCSW/LMSW – Fellow
Rachel Dibbins is a Licensed Clinical Social Worker- Associate (NC), Licensed Master Social Worker (TN) and a current Cohen Clinic Fellow. Rachel got her bachelor's degree in psychology with a minor in child and family development from Northwest Missouri State University. She then attended the college of Social Work at the University of Tennessee to obtain her Master's Degree in 2021. Rachel got her therapy start as a clinical intern with the Steven Cohen Clinic in Clarksville. During her time there, Rachel was trained in Prolonged Exposure, Cognitive Behavioral Therapy and Crisis Response Planning for Suicide Prevention. After coming home from her deployment in 2021, Rachel rejoined the Cohen family as a virtual fellow for the North Carolina Clinic. Since beginning her fellowship in 2021, Rachel has been trained in Cognitive Processing Therapy for PTSD and Emotionally Focused Therapy for Couples. As the daughter of a Navy Veteran and an Army National Guard Veteran herself, Rachel understands the unique challenges service members and their families face every day. Rachel has a specialty focus on military sexual trauma and combat trauma.
Outside of work, Rachel enjoys traveling to see friends, eating at new restaurants, taking excessive photos of her dog and spending time with her family.
---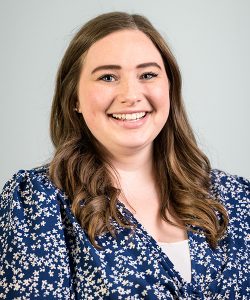 Megan Simental, MSW, LCSW – Intake Coordinator
Originally from Washington state, Megan Simental is an Army spouse who has called the Fayetteville-Fort Bragg area home since 2019.
As a military spouse, she has worked closely with families at Fort Bragg providing support and resources to those who are navigating the unique experiences and challenges military life presents.
Megan has a bachelor's degree in psychology and holds a master's degree in social work, as well. As a Licensed Clinical Social Worker, she is grateful to be working closely with military service members, veterans and their families in her role as an Intake Coordinator.
Outside of work, Megan enjoys trying out new recipes, checking state and national parks off of her bucket list and appreciating a hot cup of coffee any time of year, even in the North Carolina heat and humidity.
---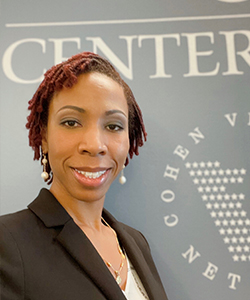 DeAndra Parker – Case Manager
DeAndra Parker is the proud wife of an Army veteran who is excited to utilize her awareness and understanding of military culture to best serve our veterans and their families. Alongside her support for our veterans, DeAndra served military families for 3 years as both a patient representative and case manager with the Steven A. Cohen Military Family Clinic at Cape Fear Valley. She is eager to continue providing a positive attitude and friendly face for our clients while making an impact on the lives of veterans and military families. DeAndra holds a Bachelor's Degree in Psychology and is currently pursuing a Master's Degree in Social Work.
---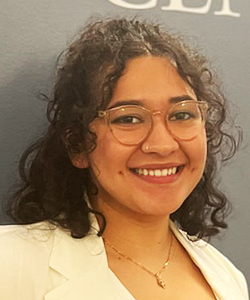 Sarai Gutierrez – Case Manager
Sarai Gutierrez is a California native but has called North Carolina her home since 2009. She is the daughter of an Army veteran and had the opportunity to connect with Marines at Camp Lejeune while attending the University of North Carolina-Wilmington.
Sarai has a bachelor's degree in Psychology and is pursuing a master's degree in Psychology, as well as a license in Substance Abuse Counseling. She is passionate about bringing awareness to the importance of mental health in the military population and their families. Sarai strives to help people reach their goals and to provide the support they need during life's challenges.
When she is not working, Sarai is spending time with her two dogs and trying new recipes in the kitchen. She enjoys exploring farmer's markets, local businesses, and festivals.
---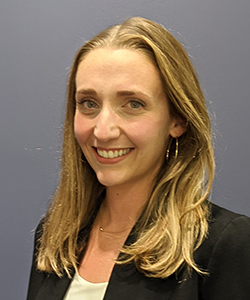 Zoe Panizzi, PMHNP-BC, APRN, RN – Prescriber
Zoe Panizzi is a board-certified psychiatric mental health nurse practitioner providing medication management services for the Steven A. Cohen Military Family Clinics at Centerstone in the Clarksville, Jacksonville, and Fayetteville locations. As a military wife and mother, Zoe understands the challenges that military families face and is passionate about providing high-quality psychiatric care for service members and their families. Mrs. Panizzi graduated from Bowdoin College with a BA in Psychology before completing her Masters of Nursing at Vanderbilt University School of Nursing in 2013. She has a wide range of experience in behavioral health care, including work in community mental health, addiction medicine, intensive outpatient treatment, child and adolescent behavioral health, and extensive work with adults with anxiety disorders, depression, and PTSD. In addition to her clinical work, Zoe has served as a preceptor for Vanderbilt University School of Nursing, University of Tennessee College of Nursing, and Campbell University's Physician Assistant program. She greatly enjoys teaching and the opportunity to participate in the education of the next generation of advanced practice providers.
---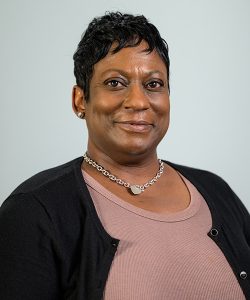 Tannis Smith – Office Manager
I am passionate about the work that is done to help people become the best representation of themselves by utilizing therapy. I love to hear the success stories of the people we serve. I am a Fayetteville native, born and raised and my Father is an Army veteran. I have spent 20 years in behavioral health with operations and management roles. Prior to coming to the Cohen clinic, I worked for a multi clinic community based provider with several locations in eastern NC as an operations manager.
What resonates with me about the Cohen clinic is the accessibility that is available with the model of care for the population that is served. The Cohen Clinic is an invaluable asset to the community at large. I enjoy being part of the team and positively affecting some's day even if it's just a smile in passing to people that come into our clinic.
---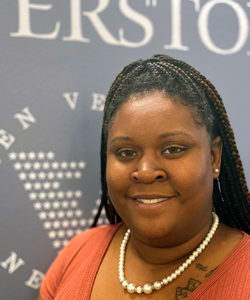 Deja Lowe – Office Coordinator
Deja is from Fayetteville, N.C. And is an active duty Army spouse who has called the Fayetteville-Fort Bragg area home again since 2018. Deja has her bachelor's degree in Exercise Science Pre-Athletic Training, and has worked closely with rehabilitation with military service members, veterans and their families. Outside of work, Deja enjoys traveling and new adventures.
---
Shaquiaya Allen – Office Coordinator
Shaquiaya Allen comes from a long line of military service members and is the honored spouse of a retired disabled veteran. Shaquiaya was born and raised in Fayetteville, North Carolina, and is a veteran of the military lifestyle. She is a skilled administrative support professional with over eight years of experience serving nonprofit organizations and the military community. She is deeply driven by being able to serve and support the men and women of our armed forces and their families, as they have served our country with honor. She strives to promote positive attitudes and put a smile on the faces of our clients. Shaquiaya expresses that it is her mission to be an active player and assist part of the team here at the Cohen Clinic that is changing lives every day.
---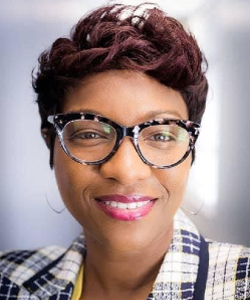 Major (ret) Sharjuan Burgos – Outreach Director
Major (ret) Sharjuan Burgos is a 27 year, dual military soldier who understands the challenges a life of service demands. She is also no stranger to the Fayetteville area having been stationed at Fort Bragg for 10 years. Upon retiring, Sharjuan wanted to give back to her community and to support those she knew best – veterans and their families. As the Cohen Clinic Outreach Manager, Sharjuan draws on her personal military experiences and expertise as a human resources expert to grow the clinic's client base and collaborate with community partners. She takes pride in being able to connect veterans and their families with evidence based behavioral healthcare and support, that impacts veterans' lives and helps bring them back to better. Sharjuan holds a Master's Degree in Human Recourses Development and is currently working towards a Doctor of Business Administration in Human Resources Management.
---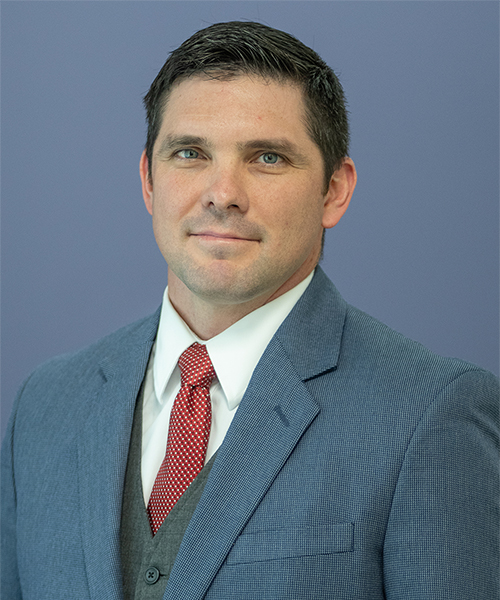 Aaron Goletz – Data Manager
Aaron Goletz holds a bachelor's degree in Social Science and is working towards his master's in Data Science. He is an Army veteran with two Operation Iraqi Freedom deployments who now serves in the National Guard. Aaron has worked as a case manager and counselor for Centerstone and as a researcher for various grant-funded veteran programs. Ever since transitioning back into civilian life he knew he wanted to help other veterans do the same and learned his skills are best utilized in the structured operation of data collection and analysis. As the Cohen Clinic at Centerstone's Data Manager, Aaron continues to serve the veteran and family population from behind the scenes by supporting the front lines of mental health care.
Contact Us
Email Us
Sign up for our newsletter
Newsletter Sign-up - Cohen