Career Connect
Referral Form
Career Connect is a set of free evidence-based, employment-focused services and wraparound supports designed specifically for young adults, ages 18 to 24, who have had any form of involvement with the criminal justice system. Utilizing a Career Pathways approach, participants will learn new work skills, obtain certifications or degrees and develop opportunities for lifelong careers.
Services:
Job readiness skills development and training
Individualized career planning
Rapid job search and placement
Linkage to appropriate certification or degree programs
Case management
Peer support and mentoring
Goals for Participants:
Steady employment and a long-term career track
Maintain a permanent residence and financial stability
Access any needed physical, mental or behavioral health services
Be a productive member of the workforce and community
Referral to social supports – linking you to any other resources or services you may need such as housing, employment, legal, peer support, etc.
Who is Eligible?
These services are available to young adults, ages 18-24, living in select areas of Tennessee, who have had any prior involvement with the juvenile or adult criminal justice system (such as arrest, jail, detention or probation). Individuals living in the highlighted areas of the maps below are eligible for services under a $4.5 million grant from the U.S. Department of Labor, Employment and Training Administration which finances 100% of this project.
Career Connect Service Area – Nashville, TN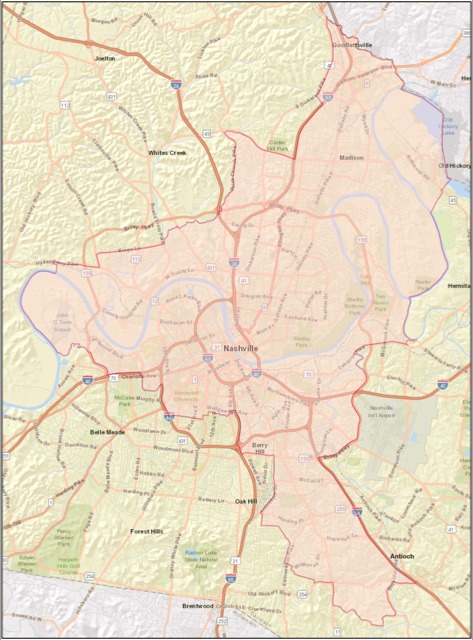 Contact Us:
To sign up for these free services or to make a referral, contact (615) 815-9236 or careerconnect.tn@centerstone.org.