Centerstone Trauma Treatment & Training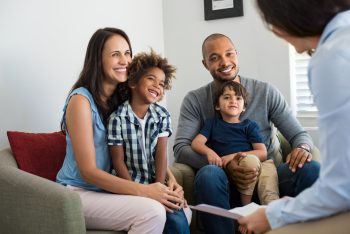 Centerstone was awarded a $2 million, five-year grant from the U.S. Department of Health and Human Services Substance Abuse and Mental Health Services Administration (SAMHSA) and Center for Mental Health Services to help clients who have experienced traumatic events.
Centerstone has used the grant – $400,000 each year for five years – to create a program called CT3: Centerstone Trauma Treatment and Training. The program's aim is to increase access to trauma-focused treatment for children, adolescents and their families who have experienced traumatic events, including children and adolescents involved in the juvenile justice system and children of veterans.
The counties covered in the program include Franklin, Jackson, Madison, Perry, Randolph, St. Clair, Union, Washington and Williamson.
CT3 services include:
Direct trauma and treatment services
Therapy
Care management
Professional training and community education
Outreach and engagement
Screening and assessment
Linkages to services and supports
CT3 develops and maintains local capacity to implement trauma-informed practices and provide evidence-based, informed trauma treatment interventions. The goals of the program are:
Establish a community-based, culturally competent, quality, accessible program to provide and increase access to effective trauma focused treatment and services systems for children, adolescents, and their families who witness or experience traumatic events.
Develop a sound infrastructure and increase community capacity to implement trauma-informed services for the focus population.
Improve the health status and outcomes for young children – ages 2 to 9 years old, adolescents – ages 10 to 17 years old, and families as measured at intake, 6 months and discharge follow-up.
Develop and disseminate a thoroughly documented model with measurable objectives for statewide and national replication and adoption.
The estimated number of people to be served with this program and grant is 360.
Objectives include:
Decreasing behavioral health concerns, risk factors and mental health symptomatology related to trauma
Improving social and emotional functioning and family functioning
Increasing psychosocial wellbeing, quality of life, and protective factors
Expand/create access to trauma-focused treatment
For more information about Centerstone and CT3, call 1-877-HOPE123 (1-877-467-3123).