Connections: Home, recovery, and community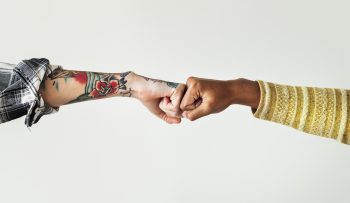 Connections can help individuals experiencing homelessness by providing a variety of services, including:
Housing services, including recovery housing
Case management
Evidence-based direct SUD, COD, and trauma treatment
Assess to federal income supports
Screenings and assessments
Individualized and integrated substance use treatment and planning
Linkages to primary and specialty care
Peer and wraparound recovery supports such as employment and education services, benefits engagement and enrollment, hepatitis/sexually transmitted infection/HIV screening/education/counseling
Eligibility:
To be eligible for Connections, clients should:
Be Medicaid-eligible
Currently be experiencing homelessness
Have a substance use disorder or co-occurring disorder including trauma, PTSD and depression
Currently be located within Franklin, Jackson, Union or Williamson counties
For more information about Connections, call 1-877-HOPE123 (877-467-3123).
For the Connections referral form, click here.
Connections Advisory Council
Centerstone's Connections: Connecting with People through Home, Recovery, and Community provides services to individuals, youth-adults, who are Medicaid-eligible and experiencing homelessness and substance use disorders or co-occurring disorders including trauma, PTSD and depression, in Franklin, Jackson, Union and Williamson counties.
The Connections Advisory Council, comprised of stakeholders and focus population, will support Connections' goals, which include:
Providing treatment, recovery support and linkages to housing
Developing/expanding the infrastructure/capacity of an integrated community service system
Improving client health status and outcomes
Increasing permanent housing and related support services
Developing/disseminating a replicable service model
For more information about the Connections Advisory Council, email Dalus Ben Avi at dalus.benavi@ centerstone.org.