Residential Services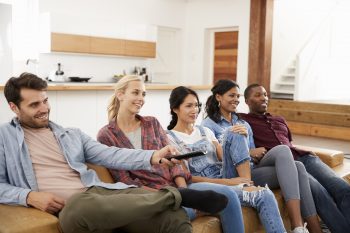 Centerstone provides a variety of residential services for adults with mental illness (MI) and/or intellectual or developmental disabilities (I/DD).
MI Group Homes in the Metro East and Southern Illinois
Centerstone has MI Group Homes in the Metro East (Jersey and Madison counties for those 21 years old and older) and Southern Illinois (Franklin and Williamson counties for those 22 years old and older) serving adults who have been diagnosed with a mental health condition, such as depression, schizophrenia, bipolar disorder, or schizoaffective disorder. Residents must have Illinois Medicaid or Managed Care and either SSI or SSDI.
Individuals in the program learn to develop skills to meet goals that provide resiliency. Staff work with individuals to increase skills in the areas of daily living, symptom management, health and nutrition, and social/interpersonal. The residential program helps individuals have a positive sense of wellbeing and affords opportunities to return to work and school.
I/DD Community Integrated Living Arrangement (CILA)
Centerstone has CILAs for individuals with intellectual/developmental disabilities in Franklin and Williamson counties who are eligible for Medicaid's Home and Community-Based Services (HCBS) Waiver program.
Houses are owned or rented by either Centerstone or the individual. These homes are located in residential neighborhoods to provide individuals access to fully integrate into their surrounding communities. Individuals work with their team to develop programming of their choice and help them maximize independence.
Centerstone has CILAs ranging from 2-8 person houses in Southern Illinois. Each home is accessible to meet the needs of residents and is staffed 24/7/365 by professionally trained Direct Support Professionals.
Intermittent CILAs
With Intermittent CILAs, individuals live in their own home and have Direct Support Professionals available as needed. Individuals continue to work on programming of their choice to further their independence. Centerstone's Intermittent CILAs are located in Franklin and Williamson counties.