Substance Use Prevention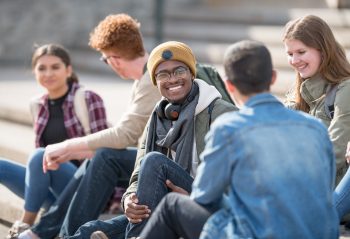 Centerstone's Substance Use Prevention (SUP) aims to increase the availability of high-quality alcohol, tobacco, and other drug prevention services for 4th-5th and 7th-10th graders in Jackson and Williamson counties in Illinois.
Youth Advisory Committee
Centerstone's SUP program oversees the Youth Advisory Committee and is recruiting members to serve on the committee.
Want your voice to be heard? Want to bring real change to your community? Want to help prevent youth delinquency and violence? Join us!
Who can serve?
12-15 years old
Ability to attend monthly meetings
Live in Williamson or Jackson counties
Why serve?
Skill building including decision making, teamwork, problem solving, stress management, anger management, self-esteem, character building, values and resiliency
Meet new people and make new friends
Sense of belonging to a group
Socialization and field trips
How can you join?
Jackson County:
Contact Mallory Mazanek
(618) 534-9792
mallory.mazanek@centerstone.org
Contact Jessica Heiple
(618) 521-2817
jessica.heiple@centerstone.org
Williamson County:
Contact Christina Rodgers
(618) 759-2791
christina.rodgers@centerstone.org