Reclaiming Lives Society
Centerstone's Reclaiming Lives Society recognizes donors who contribute at a leadership giving level, of $500 or greater each year. Members enjoy a special relationship with Centerstone, invitations to several events, and receive special communications throughout the year.
Reclaiming Lives Society gifts make a tremendous impact regardless of the area the gift supports. Gifts to Centerstone provide a wonderful opportunity in the lives of children, youth, adults and families seeking a path to wellness.  Our donors help advance care and health outcomes, while providing direct support for key clinical initiatives of Centerstone. Join the Reclaiming Lives Society and make your gift today.
Sapphire Society
Centerstone's Sapphire Society honors the generosity and commitment of individuals who have chosen to create a lasting legacy to Centerstone through their will, trust, retirement fund, life insurance, or other planned gift.
"I know the profoundly positive impact that quality health care can make in the life of a mentally ill person. I saw that impact in the life of my sister. My gifts to Centerstone have been driven by the desire to make similar health care available to those who might not otherwise be able to afford it.

By naming Centerstone in a bequest, I can assure that these benefits continue for many years into the future."
Benefits of Joining the Sapphire Society
Your membership in the Sapphire Society will help ensure that children, adults, and families continue to recover, heal, grow, and thrive through care received at Centerstone.
You may designate your gift to any area of Centerstone. Gift officers are available to identify any further designation that would meet your philanthropic priorities.
Gifts of $25,000 and greater may endow funds for patient/client care and other priorities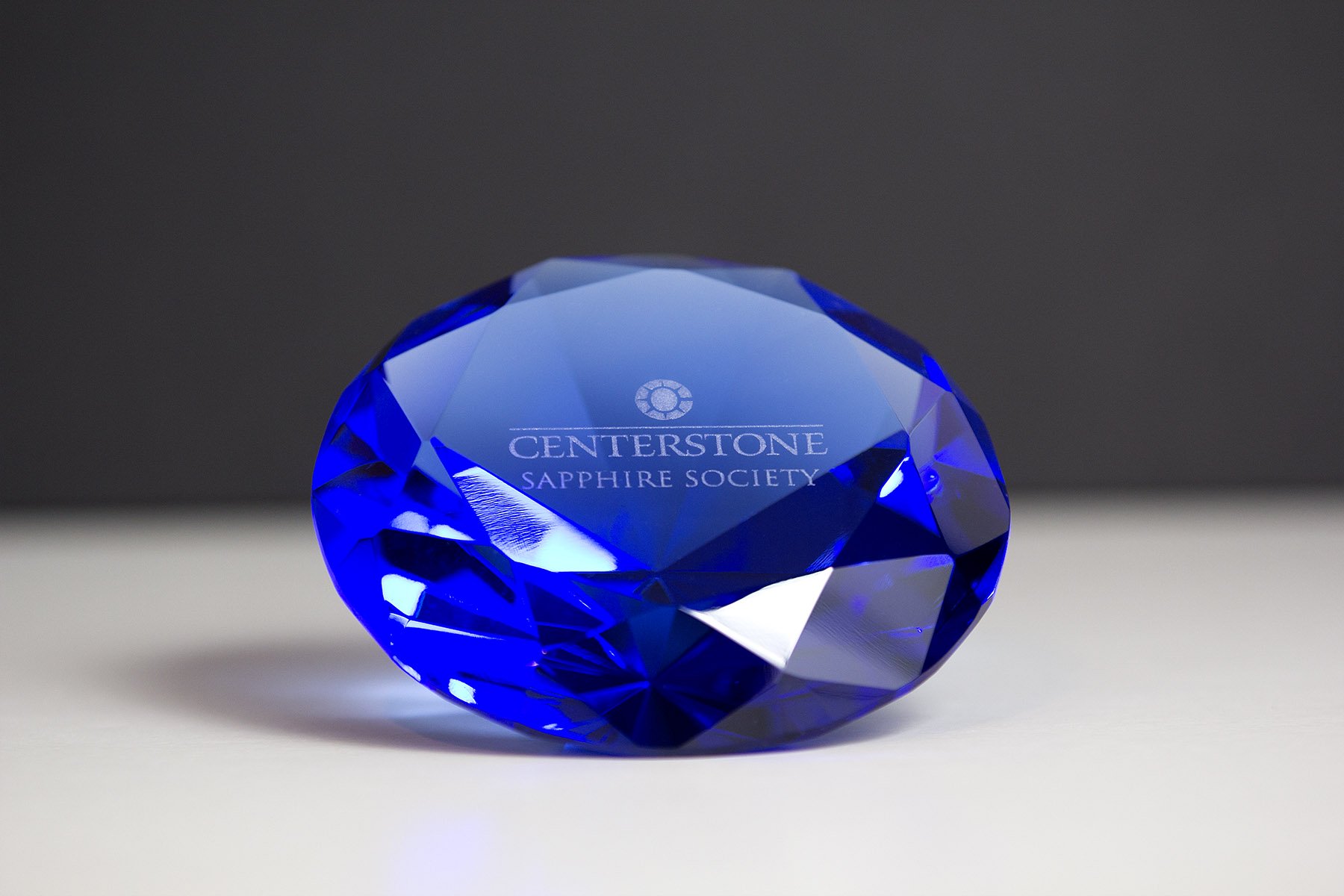 Become a Member of the Sapphire Society
You can become a member of the Sapphire Society by making a gift to Centerstone that will deliver care that changes people's lives for generations to come. Centerstone is prepared to work with you directly or in partnership with your financial advisor to help you fulfill your philanthropic goals. Contact a Foundation gift officer to start planning your legacy today.
Why a Sapphire?
A precious stone, valued for its rarity and appearance, a sapphire is cherished for its perfection and refinement. It is formed in bedrock over many years and its durability and luminosity stand the test of time. These distinguished contributors serve, like the beautiful sapphire, as precious and rare gifts for the future of behavioral healthcare.
Please note that Centerstone does not provide tax or legal advice. Gift calculations may be provided for illustrative purposes only, and the actual values may vary based on the timing and nature of your gift. Advice from legal and tax counsel should be sought when considering a charitable gift of any kind.