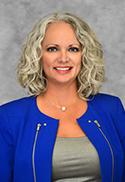 Melissa Larkin-Skinner, MA, LMHC – Regional Chief Executive Officer
Melissa Larkin-Skinner is the Regional CEO, Florida. She is responsible for clinical and fiscal oversight of clinical operations.
As a Licensed Mental Health Counselor, she has nearly 25 years of experience in mental health and addictions treatment programs including hospital, outpatient, crisis, community-based, forensic and child welfare services. Melissa has designed and operated innovative programs to meet community needs such as the Community Action Teams adopted as a statewide model.
In August 2016, she received the Florida Alcohol and Drug Abuse Association Administrator of the Year for her work in combating the opioid epidemic in our community.
---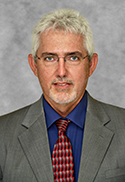 Roger Johnson – Regional Chief Operating Officer
Roger Johnson is the Chief Administrative Officer in Florida where he oversees operations in Florida, including medical, outpatient, and residential services. He will also oversee facilities management, help lead business development and marketing, and implement Centerstone's strategies for high quality care delivery and growth to ensure the organization meets the needs of the communities.
Johnson has lived in Bradenton, FL for over 45 years and has been employed by Centerstone since 1994. He has a bachelor's degree in business.
---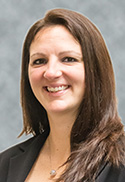 Jane Roseboro, MA, MCAP – Vice President of Community Alignment
Jane Roseboro is the Vice President of Community Alignment at Centerstone. She has been with Centerstone since 2009 and has been working to help those with mental health and substance abuse issues for more than 18 years. Roseboro started with Centerstone as a counselor in the Children's Substance Abuse and Mental Health Program. After less than a year, she was promoted to Supervisor over Children Substance Abuse Program to include outpatient counseling and prevention services. Later, Roseboro began managing other community based programs such as the Manatee County Drug Court Program. Due to the excellent care that Centerstone staff provide, Centerstone continued to grow and as a result she began managing all of the new Centerstone Treatment Courts in Sarasota County as well. Roseboro was promoted to Director of Forensic services were she oversees the drug court and jail programming in Manatee and Sarasota Counties, Comprehensive Treatment Court Jail Diversion Program in Sarasota, Homeless and Forensic Outreach in Manatee County, and Integrated Care at the Department of Health in Sarasota and North Port.
As Vice President of Community Alignment, Roseboro continues to oversee the same programming in addition to the four FACT teams in Manatee, Sarasota, and Lee Counties. She serves on several community workgroups and boards. She focuses on continued growth efforts in these counties, as well as in the areas of forensics and integrated care.
Roseboro has a BA in Psychology and a MA in Sociology with dual concentrations in addiction and family. Before coming to Centerstone, Roseboro worked for 4 years as a clinician in a residential program for pregnant women with substance abuse issues. Prior to that she worked at a substance abuse treatment center in Pennsylvania where she gained experience in a variety of treatment settings including outpatient, intensive outpatient, partial hospitalization, residential, and detox.
---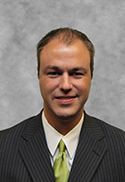 Sean Gingras – Chief Financial Officer
Sean Gingras is Chief Financial Officer in Florida. After college, Gingras began as an Audit Intern for a Big Five accounting firm and within three years became an Audit Supervisor at a local firm. In 2007, he became a Certified Public Accountant (CPA). Gingras joined Centerstone as the Director of Finance in early 2010.
Gingras is a current member of the American Institute of CPAs, Florida Institute of CPAs, the Government Finance Officers Association, the Florida Government Finance Officers Association, Healthcare Financial Management Association and the Manatee Young Professionals. He is also a current Finance Committee member for the Humane Society of Manatee County, Finance Committee member for the Central Florida Behavioral Health Network and a Board member of the Pinnacle Plaza Condo Association.
He studied accounting at both the University of Florida, where he received a BA and at the University of Central Florida, where he received his MBA in Accounting.
---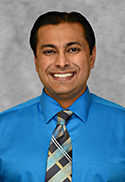 Ranjay Halder, MD – Medical Director
Ranjay Halder is the Medical Director, Florida for Centerstone. He attended Spartan Health Sciences University and completed his residency at East Tennessee State University (Chief Resident).
Halder holds a fellowship with Palmetto Health/University of South Carolina School of Medicine and his academic appointments include Adjunct Clinical Assistant Professor, Lake Erie College of Osteopathic Medicine. Halder is a member of the American Academy of Child and Adolescent Psychiatry and the American Society of Addiction Medicine.
---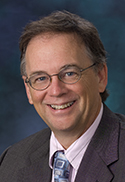 Robert Boxley PhD – Director of Clinical Education
Bob Boxley is the Director of Clinical Education for Florida's Psychiatry Residency and Doctoral Psychology programs. He has been involved with the training of the next generation of doctors since 2001; nearly 200 doctors have received training under Bob since that time.
Boxley has a PhD in Clinical Psychology and has been licensed as a psychologist for 20 years. During that time, he has worked with adults, children and adolescents in a variety of behavioral health areas. Prior to becoming a psychologist, he worked as a therapist in hospital and clinic settings for 17 years, working predominantly with children, adolescents and young adults. Boxley has a number of professional and research interests, including trauma, co-occurring disorders, positive psychology, childhood disorders.
---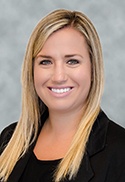 Samantha Kolb, LCSW – Director of Addiction Center
Samantha Kolb is the Director of Addiction Center in Florida. She graduated from Florida State University with both a BA and MA in Social Work.
Kolb is a Licensed Clinical Social Worker with nearly 10 years of experience in behavioral health. She specializes in addictions treatment and currently manages the Adult Addiction Continuum that includes Inpatient, Residential, Outpatient, Medication Assisted Treatment, HIV and Community Based Family Programs.
---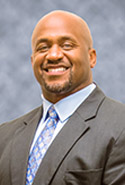 Charles Whitfield, MEd, CLC – Director of Community Care
Charles Whitfield, MEd, is a Certified Life Coach and the Director of Community Care in Florida.
He graduated with a BA in Business Administration and a MA in Elementary Education from Temple University in Philadelphia.
Whitfield has been working for Centerstone since 2008, managing multiple programs including the Walk in Center, Homeless Outreach, Family Safety Intervention Program, Children's Substance Abuse Prevention and Intervention Teams, Community Paramedicine Program and the Employee Assistance Program (EAP).
---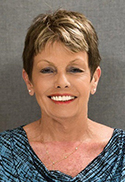 Marilyn Agee RN, BSN – Director of Nursing
Marilyn Agee is the Director of Nursing at the Florida Mental Health and Addiction Hospital. She has 27 years of experience with Centerstone in supervising nursing care for adults, children and families seeking Mental Health and Addictions services.
Agee received a BS in Nursing from Millikin University and certified as a Master Manager in 1995.
---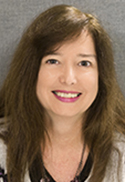 Linda K Transue, CPHQ, LHRM, RHIT – Performance Improvement/Risk Management Director
Linda Transue is the Performance Improvement/Risk Management Director in Florida. She is a Certified Professional in Health Care Quality, a Licensed Health Care Risk Manager and a Registered Health Information Technician. Transue has over 20 years of experience in Performance Improvement and has been Centerstone's Corporate Risk Manager since March 2006. She has also been Centerstone's Joint Commission Coordinator since 1999.
---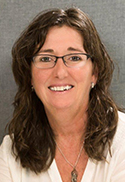 Michelle Abercrombie, Director of Facility Management
Michelle Abercrombie, Director of Facility Management in Florida. She directly oversees the maintenance, housekeeping, dietary and transportation departments, and, as a Director, is also responsible for the entire Physical Plant operation, as well as all of Centerstone's outpatient facilities. Her priorities are maintaining a safe, secure and healing environment for clients and staff, as well as keeping Centerstone audit ready for all agencies.
Abercrombie also serves as the Safety Officer and Chairperson of the Environment of Care Committee, dedicated to identifying and resolving safety issues for staff and clients, conducting internal drills, She also represents Centerstone on the ESF8, Manatee County Emergency Operations Center, and Organizations Active in Disaster. Abercrombie has studied at Manatee Community College, Texas A&M Engineering, The Department of Homeland Security, and FEMA, and has been certified with Emergency Management Institute, completing ICS 100 for health care and hospitals.
Abercrombie grew up in Manatee County, working in the community for over 25 years with Volunteers of America, Owner/Operator of Abercrombie Painting LLC., as well as her family's businesses which included landscape architect and design.
---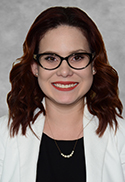 Maritza Solis – Executive Assistant
Maritza Solis is the Executive Assistant to the CEO, the VP of Business Development and the Board of Directors in Florida. She is passionate about her job and believes in helping others and giving back to the community. Solis has been with Centerstone for 3 years, and previously held a position as an Executive Assistant to the CEO and Directors at a Behavioral Health company in California. She has served in a number of administrative positions throughout 10 years.
---
Board of Directors
Jennifer Bencie, MD, Chair
Rev. James Golden, Vice-Chair
Colleen Thayer, Secretary
Timothy Knowles, Immediate Past Chair
Melissa Larkin-Smith, CEO
Linda Agresta
Robert L. Smith
Edward Viltz
Captain Lorenzo Waiters