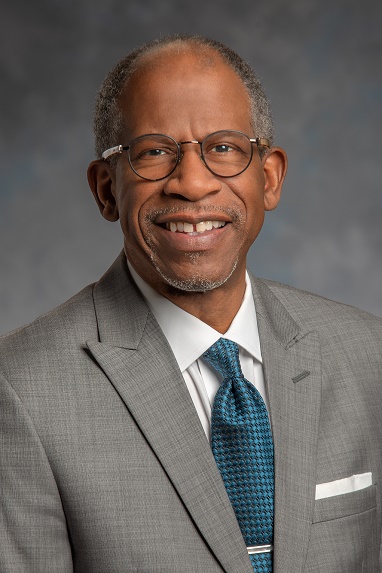 Ben Middleton, MS – Regional Chief Executive Officer
Ben Middleton is the Regional Chief Executive Officer for Centerstone, a nonprofit health system specializing in mental health and substance use disorder treatments. As Regional Chief Executive Officer, Middleton is responsible for the leadership and operational oversight of Centerstone's clinical service lines in Tennessee, North Carolina, and Georgia, as well as strategic business development, fiscal performance and accountability, and the organization's philanthropic fund development efforts.
Middleton has worked in behavioral health care since 1979, specializing in substance use treatment and the continuum of services for those with mental illnesses. He began his career as an alcohol and drug treatment therapist in Alabama. As a consultant for the Tennessee Department of Mental Health, he led an advisory committee to develop a statewide culturally competent system of care for children and youth. He first joined Centerstone in 1985 and was named Director of Program Development for Alcohol & Drug Services at Centerstone in 1990. Middleton later advanced to Vice President for Core Services and Regional Chief Operating Officer before becoming Regional Chief Executive Officer.
Middleton is an active volunteer board member with the King's Daughters Home and the Madison Kiwanis. His professional memberships include the Nashville Substance Abuse Forum, Licensed Alcohol and Other Drugs of Abuse Counselor, and National Certified Addiction Counselor II.
Middleton graduated from Oakwood University with a bachelor of arts degree in psychology and from Alabama A&M University with a master of science degree in clinical psychology.
---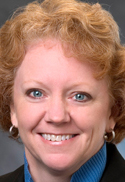 Beth Hail, MSSW, LCSW – Regional Vice President
Beth Hail serves as Regional Vice President of the central region in Tennessee, which encompasses Davidson, Wilson, Williamson and Rutherford counties.
Previously director of the Centerstone school-based services as well as child and adolescent services, she is a 23-year veteran of the organization.
Hail holds a MA in social work administration from the University of Louisville and is a licensed clinical social worker.
---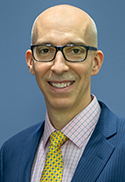 Matthew Hardy, PsyD – Chief Operating Officer
Matt Hardy is chief operating officer for Centerstone in Tennessee, Georgia and North Carolina, overseeing all clinical and business operations provided by the organization in those areas. These include outpatient clinical services, community based clinical services, residential and housing services, veterans and military families services, and more. Hardy joined Centerstone in 2000 as a therapist, specializing in the treatment of adolescents and adults with severe and persistent mental illness. Additionally, Hardy is a critical incident responder, providing post-crisis aid to clients such as the National Football League and Nashville Fire Department. He also helped launch the Steven A. Cohen Military Family Clinic at Centerstone, a facility that seeks to improve the quality of life for veterans and their families. Hardy holds a PsyD in psychology from Wheaton College and is a licensed clinical psychologist.
---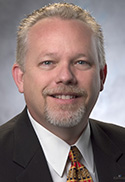 Ken Stewart, MA, LPE – Regional Vice President
Ken Stewart serves as Regional Vice President for the southern region in Tennessee, including Hamilton, Franklin, Coffee, Moore, Bedford, Lincoln, Maury, Lewis, Giles, Lawrence, Marshall, Perry, Hickman and Wayne counties. He joined Centerstone 28 years ago.
Stewart holds an MA in Psychology from East Tennessee State University and is licensed as a senior psychological examiner.
---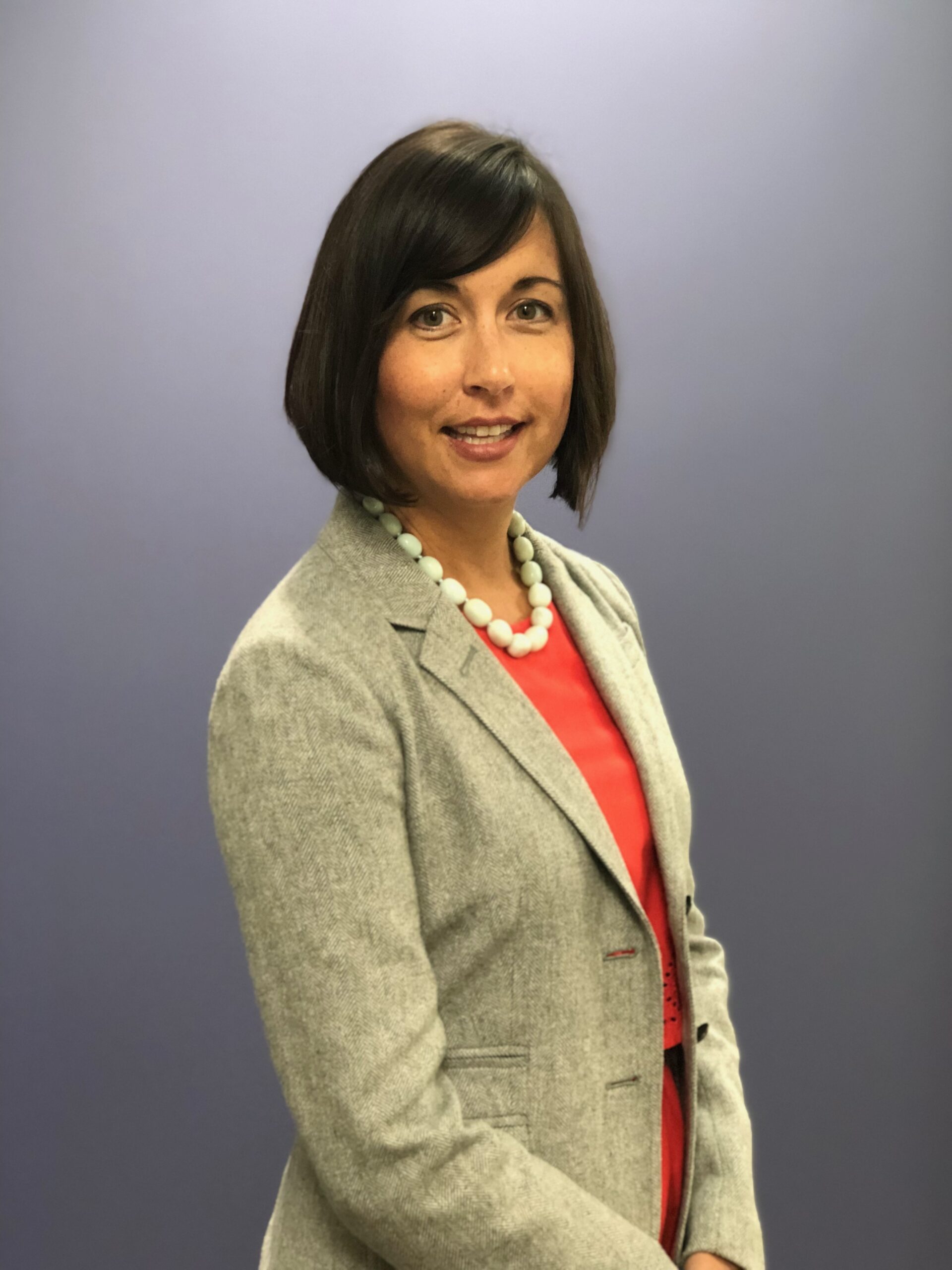 Lisa Eggebeen, MSSW, LCSW – Regional Director
Lisa Eggebeen is regional director for the Steven A. Cohen Military Family Clinics at Centerstone. She is a licensed clinical social worker with more than 12 years of behavioral health experience. She holds a bachelor's degree in Psychology, a master's in the Science of Social Work, and frequently conducts speaking engagements locally and nationally on an array of mental and behavioral health topics. Her professional experience has included both clinical and management responsibilities. Her clinical concentration includes assessment and diagnosis, trauma and traumatic grief and loss, individual and family therapy with children and adults, crisis response, suicide prevention, critical incident stress management and mental health disaster response.
---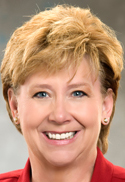 Sallie Allen – Vice President of Support Services
Sallie Allen is Vice President of Support Services in Tennessee. In this role, she provides leadership for the people who experience Centerstone first: our customer call center and our front office professionals. She also manages the construction, expansion, maintenance and effective management for each of the Centerstone facilities throughout Tennessee.
Allen brings over 20 years of experience and expertise in facility management and customer service to her position in Centerstone's leadership team.
---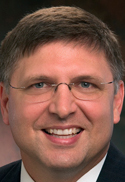 Brad Nunn, PhD – Chief Clinical Quality Officer
Brad Nunn serves as Chief Clinical Quality Officer in Tennessee. This role involves identifying opportunities for improvement and planning for improvement in clinical care and services. He provides leadership and direction for the Quality Council and other forums for clinical improvement. His department plays a significant role in the ongoing preparation for CARF accreditation. They coordinate and facilitate clinical audits and the response to such audits done by external agencies. They also maintain primary responsibility for oversight of follow-up regarding adverse occurrences and are responsible for oversight of the coordination of clinical training in line with strategic initiatives in Tennessee. Dr. Nunn obtained a PhD in Clinical Psychology from Auburn University in 1987 and has been licensed as a Clinical Psychologist in the state of Tennessee since 1988. He has worked at Centerstone since 1987 and during that time he helped establish both research and data analytics functions at Centerstone.
---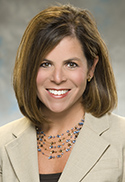 Julie Spears – Regional Finance Officer
Julie Spears serves as Regional Finance Officer in Tennessee, responsible for the general ledger and billing. Since joining Centerstone in 2009, she and her team have reduced bad debt from $3.6 million in FY09 to approximately $1 million in FY17, while net client service revenue for that same time period grew from $37 million to $59 million.
Spears is a 1993 graduate of Georgetown College in Georgetown, Kent., and has worked in mental health since 2001.
---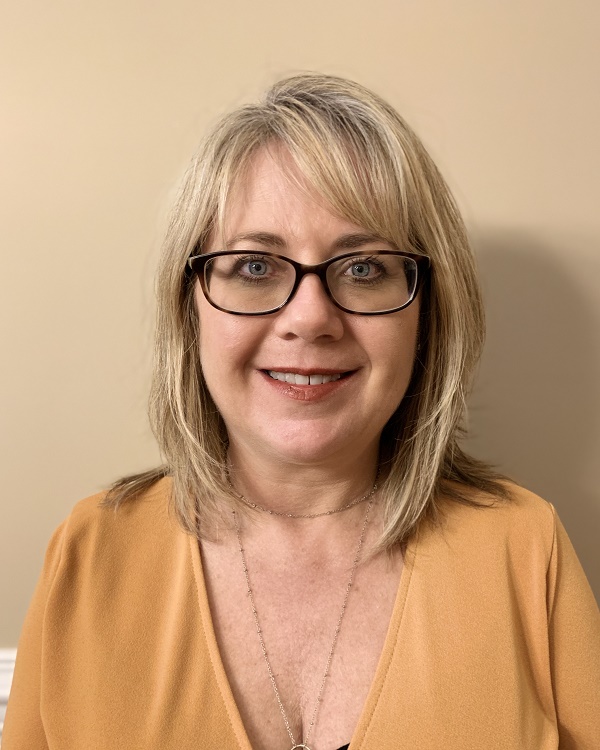 Carol Cox — Director of Therapeutic Foster Care and Early Childhood Services
Carol Cox oversees Centerstone's continuum of care model for Therapeutic Foster Care and Adoption, while meeting the performance-based contracting standards set by the Department of Children's Services. She also directs Early Childhood Services grant programs that serve children ages five and younger and their families, including the Regional Intervention Program, Fatherhood Engagement, Breastfeeding Support, Parent Coaching and others. Ms. Cox received her MA in Clinical Psychology from Middle Tennessee State University, is a licensed psychological examiner and has more than two decades of experience working with children and families in foster care.
---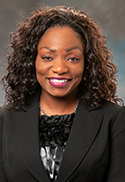 Tonya Gilbert, MBA PHR, SHRM-CP – Director of Human Resources
Tonya L. Gilbert is the Human Resources Director in Tennessee. In this role, she oversees employee relations issues and litigation matters, develops and implements cultural initiatives, ensures staffing requirements are met, ensures all procedures regarding employment and employees — including compensation, hiring and termination, assigned job responsibilities and others — are administered lawfully, equitably and in a manner that motivates employees to reach their full potential as individual staff members.
Her more than 15 years of HR experience has included support services, administration and labor relations over the course of her career.
Gilbert is a proud alumna of Tennessee State University, where she received a BS in speech communication/broadcast journalism. She also holds an MBA and a PHR and SHRM-CP certifications. She resides in Nashville.
---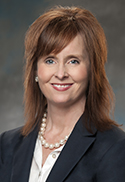 Sherry Randles – Director of Mobile Crisis Services
Sherry Randles is Director of Mobile Crisis Care services in Tennessee. In this role, she oversees the mobile crisis care services for Bedford, Cheatham, Coffee, Dickson, Franklin, Giles, Hickman, Houston, Humphreys, Lawrence, Lewis, Lincoln, Marshall, Maury, Montgomery, Moore, Perry, Robertson, Stewart, and Wayne counties.
Randles has worked for crisis services in some capacity for over 10 years. She began her career at Centerstone as a therapist in 1995.
She holds a MA in Counseling from Trevecca University and is a licensed professional counselor.
---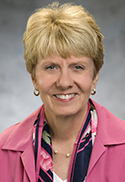 Kathleen Rogers, LCSW – Director of Quality Improvement
Kathy Rogers is Director of Quality Improvement in Tennessee.
After starting her career at Dede Wallace Center as an outpatient therapist, she worked for Miller Medical and Nashville Healthcare, providing outpatient services to Prudential/PruCare members, before moving into more administrative and UM roles with Columbia Healthcare Network. She began Quality Improvement work in 2000 with Magellan Behavioral Health and was hired at Centerstone in 2005.
She received her BA degree in psychology from Stonehill College in North Easton, Mass., and her MSSW from The University of Tennessee School of Social Work.
Rogers is a native New Yorker who has been in Nashville for nearly 40 years. She and her husband, Bob, have two children and one grandson.
---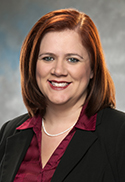 Mandi Ryan, MSN, RN – Vice President of Healthcare Integration
Mandi Ryan is Vice President of Healthcare Integration in Tennessee. She is the Health Link administrator, which provides health home services by promoting whole-person care coordination, health promotion, and wellness coaching across all of the organization's 19 outpatient clinics throughout Tennessee. She is leading the organization's Behavioral Episodes of Care Initiative and Integrated Care primary care partnership in four of the outpatient clinics. She also serves as the project director for two Substance Abuse and Mental Health Service Administration (SAMHSA) Primary and Behavioral Health Care Integration (PBHCI) grants, which provide health home services to adult clients in Nashville and Clarksville, resulting in improved mental and physical health outcomes.
Under her leadership, Centerstone became one of the first providers to receive accreditation from the Commission on Accreditation of Rehabilitation Facilities (CARF) as a Behavioral Health Home for children and adults in May 2015 in four of the organization's outpatient clinics and, in May 2016, received Health Home accreditation in all of the organization's nineteen outpatient clinics throughout Tennessee.
Ryan has over 15 years of experience in nursing, behavioral health, primary care and integrated services. She received her BS in nursing in leadership and administration from Walden University and her BS in biology from Ouachita University. She enjoys spending time with her family and reading.
---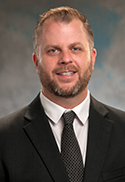 John Sanders – Director of Adult Residential Services
John Sanders is the Director of Housing Services. He has been with Centerstone since 1999.
Sanders attended MTSU and TSU, and received an MS degree in guidance and counseling. He is part of the Homeless No More steering board.
---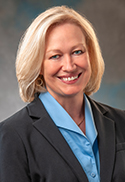 Phyllis Viltz – Director of Special Projects
Phyllis Viltz is the Director of Special Projects. In this role, she oversees several Federal, State and local government grants. Among these are the U.S. Department of Veteran Affairs Supportive Services for Veteran Families (SSVF), the U.S. Department of Labor Re-Entry Services for Young Adults, the Tennessee Department of Mental Health and Substance Abuse Services Criminal Justice Liaison, Targeted Transitional and Community Targeted Transitional grants.
She has been with Centerstone for more than 20 years and has been in her current position since 2014.
Viltz graduated from the University of Tennessee, Knoxville, and Tennessee State University, and holds a Master of Science degree in guidance and counseling. She is licensed by the State of Tennessee as a Senior Psychological Examiner. She is a member of NAMI-TN and the American Psychological Association.
---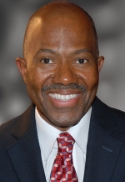 Scott Valentine, RHIA, CHPS, CHC - Compliance & Privacy Officer
Scott Valentine is Compliance & Privacy Officer in Tennessee. In this role, he is responsible for the administration, implementation and management of the Compliance and Privacy programs. Valentine is considered a subject expert on healthcare privacy and is a valued member of the compliance staff. He also serves as Title VI Coordinator for Tennessee.
A graduate of the University of Tennessee Health Science Center with a BS degree in Health Information Management, he joined Centerstone in 1998. He holds certification as a Registered Health Information Administrator (RHIA) from the American Health Information Management Association, and  certifications in Health Care Privacy (CHCP) and Health Care Compliance (CHC) from the Health Care Compliance Association.
---
Tennessee Board Members Back to top
Kelly P. Crockett, Chair
Dana Oman, Immediate Past Chair
Mark Faulkner, Vice Chair
Jill Obremskey, MD, Secretary
Ben Middleton, CEO
Shay Binkley
Kevin Hamilton, MD
Scott Neu
Kate Satz
View all Centerstone Board Members