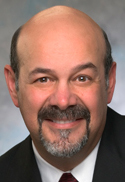 Dr. Robert (Bob) Vero has worked in behavioral healthcare for nearly four decades. As Regional CEO of Tennessee's largest community-based behavioral healthcare provider, he is responsible for the leadership, fiscal accountability and operational oversight of all clinical divisions, specialized services, strategic business development. With an annual operating budget $70 million and a staff of 1000 employees, Centerstone serves nearly 60,000 individuals and families in Tennessee each year.
Bob received his bachelor's in psychology and his master's in counseling from Creighton University in Omaha, NE. He earned his doctorate in human development counseling from George Peabody College of Vanderbilt University in Nashville, TN.
He is a licensed marital and family therapist, a licensed professional counselor and a licensed psychological examiner. His clinical experience includes both private and community-based practice with special focus on substance abuse prevention, marriage and family therapy, and critical incident stress management services. He also has served as a psychological consultant to several law enforcement agencies and volunteered his personal service during 9/11 and in recent national disasters.
Bob has held adjunct faculty positions in both Omaha and Nashville and served as a volunteer board member for several middle Tennessee not-for-profits including Cumberland University, where he is currently a member of the board of trustees, and the Tennessee Association of Mental Health Organizations (TAMHO) for which he is president-elect.
---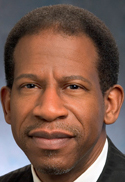 Ben Middleton serves as Chief Operating Officer for Clinic Services for Centerstone. As Clinic Services COO, Ben oversees all of TennesseeÕs clinical operations which include outpatient clinic services; co-occurring disorder treatment, adult, adolescent and child case management; continuous treatment team; intervention services and court services.
Ben specializes in alcohol and drug abuse treatment and services for those with mental illnesses. A graduate of Alabama A&M University in Normal, Ala. with an MS in clinical psychology, Middleton has been with Centerstone since 1990.
---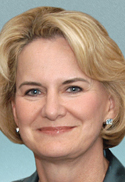 Karen Rhea serves as Chief Medical Officer for Centerstone. In this role, Dr. Rhea oversees Centerstone's medical services and ensures that Centerstone's psychiatric services are effectively integrated within programs.
Dr. Rhea has been at Centerstone since 2002 and has been interested in the use of psychotropic medications in community mental health settings, integration of related physical health parameters, research relationships with academic researchers, providing evidence-supported treatments that work, and in the leadership role of psychiatrists in community behavioral healthcare. She has also been a long-time facilitator of the Vanderbilt-Centerstone collaboration around teaching, research and clinical care. Dr. Rhea received her MD with Honors from the University of North Carolina at Chapel Hill and completed her Internship and Residency in pediatrics at Vanderbilt University Medical Center.
---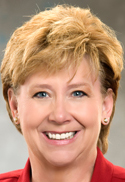 Sallie Allen is Vice President for Facility Operations and Customer Care in Tennessee. In her role, she provides leadership for the people who experience Centerstone first: our Customer Call Center and our front office professionals. She also manages the construction, expansion, maintenance and effective management for each of the Centerstone facilities throughout Tennessee.
Allen brings over 20 years of experience and expertise in facility management and customer service to her position in Centerstone's leadership team.
---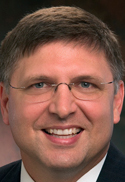 Brad Nunn serves as Vice President of Quality Improvement in Tennessee. He obtained a PhD in Clinical Psychology from Auburn University in 1987 and has been licensed as a Clinical Psychologist in the state of Tennessee since 1988. Brad's role involves planning for improvement in care and services. He provides feedback to management regarding whether care and services meet expectations of customers and he provides leadership and direction for the Quality Council.
In addition, his department plays a significant role in the ongoing preparation for CARF accreditation. They coordinate and facilitate clinical audits and the response to such audits done by external agencies. QI also maintains primary responsibility for oversight of follow-up regarding adverse occurrences and is responsible for oversight of the coordination of clinical training in line with strategic initiatives in Tennessee.
Nunn helped establish a research department at Centerstone and served as Chair of the Centerstone Institutional Review Board from 2002-2007. He has been with Centerstone since 1987.
---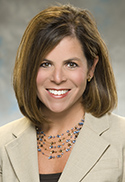 Julie Spears serves as Vice President for Financial Services. She is responsible for the general ledger and billing. Since joining Centerstone in 2009, she and her team have reduced bad debt from $3.6 million in FY09 to approximately $1 million in FY17. Net client service revenue for that same time period grew from $37 million in FY09 to $59 million in FY17.
Spears is a 1993 graduate of Georgetown College, Georgetown, KY and has worked in mental health since 2001.
---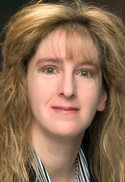 Becky Stoll serves as Vice President for Crisis and Disaster Management for Centerstone. In this role, Stoll oversees the continuum of Centerstone's Crisis Services, including the 24-hour Crisis Call Center, Mobile Crisis Response Team, as well as Centerstone's Crisis Management Strategies, which is a public and private sector crisis preparedness and response service.
In addition to her work at Centerstone, Stoll represents the organization on a national and international scale through her roles as board chair and faculty member for the International Critical Incident Stress Foundation (ICISF). In addition, she serves as mental health faculty for the American Red Cross, Clinical Director for the Nashville Fire Department's Critical Incident Stress Management team, Chair of the State Disaster Mental Health Response Committee and Consultant and Trainer for the Airline Pilots Association (ALPA), the Association of Flight Attendants and US Airways.
Stoll has been with Centerstone for 16 years and previously served as Director of Crisis Services and Crisis Management Strategies. She holds a BA from Tennessee State University and an MA in Social Work from the University of Tennessee.
---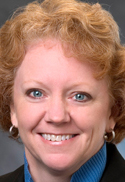 Beth Hail serves as Regional Vice President of the central region in Tennessee, which encompasses Davidson, Wilson, Williamson and Rutherford Counties. Previously director of the Centerstone school-based services as well as child and adolescent services, she is a 23-year veteran of the organization.
Hail holds a MA in social work administration from the University of Louisville and is a licensed clinical social worker.
---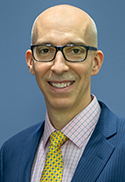 Matt Hardy is the Regional Vice President of the northern region in Tennessee, including Montgomery, Stewart, Houston, Humphreys, Dickson, Cheatham and Robertson Counties. He joined Centerstone 14 years ago as a therapist.
Hardy holds a PhD in psychology from Wheaton College and is a licensed clinical psychologist in Tennessee.
---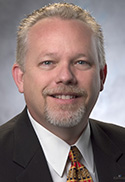 Ken Stewart serves as Regional Vice President for the southern region in Tennessee, inckluding Hamilton, Franklin, Coffee, Moore, Bedford, Lincoln, Maury, Lewis, Giles, Lawrence, Marshall, Perry, Hickman and Wayne Counties. He joined Centerstone 28 years ago.
Stewart holds an MA in Psychology from East Tennessee State University, and is licensed as a senior psychological examiner.
---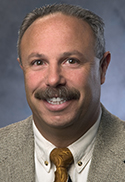 Gino DeSalvatore has more than 30 years of experience working with children, adolescents and their families, both in psychiatric hospitals, residential treatment and foster care. He is currently the Director of Residential and Academy Services. After completing his MA at Indiana University, he did post-graduate work at Harvard University, working with Eric Erickson as a research associate at the Eric Erikson Institute for Psychotherapy.
DeSalvatore has authored/published a number of articles in his work in children's mental and behavioral health including articles on working with families in residential care, juvenile fire setting, residential treatment programming and behavior management in residential care. He has also written chapters in two books, one on juvenile fire setting as well as a chapter in the newest book on Re-Education.
He has served on a number of committees for the Department of Children's Services to improve the behavioral and mental health delivery system to Tennessee's Children and Youth. His operation was one of the first providers to help DCS implement performance based contracting in Tennessee and in the first three years of this model has not only achieved but exceeded the expectations set forth by DCS.
---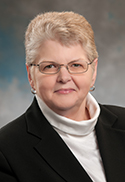 Carol L Draper, RHIT, graduated with an AS in 1990, and obtained Registered Health Information Management Technician (RHIT) certification in 1991. She has held HIM Director positions in various Health Care settings, i.e.; Acute Care, Home Care, Skilled Nursing Facilities, and now Behavioral Health. She is a member of American Health Information Management (AHIMA); Tennessee Health Information Management (THIMA); and American Records Management Association (ARMA). She oversees Centerstone HIM professionals.
Draper is married with two children and three grandchildren and she enjoys scrapbooking, sewing and quilting.
---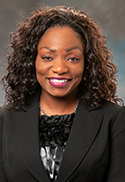 Tonya L. Gilbert joined Centerstone as the Human Resources Director. In her role, she oversees employee relations issues and litigation matters, develops and implements cultural initiatives and ensures staffing requirements are met. As HR Director, she also ensures all procedures regarding employment and employees including, compensation, hiring and termination, assigned job responsibilities, and others are administered lawfully, equitably, and in a manner that motivates employees to reach their full potential as individual staff members so that the organization benefits as a whole.
Her more than 15 years of HR experience has ranged from support services, administration and labor relations over the course of her career.
Gilbert is a proud alumna of Tennessee State University where she received a BS in Speech Communication/Broadcast Journalism. She also holds an MBA and a PHR and SHRM- CP certifications. She resides in Nashville, TN.
---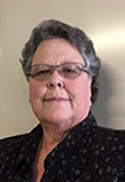 Elaine Hice has been with Centerstone since 1990. She is the Director of Customer Care for Tennessee and the Area Manager for the Southern Region of Tennessee. As Director of Customer Care, she assists with the creation, implementation and amending of computer/programming duties completed by the Support Staff. She also monitors and assists all staff with administrative billing and service failures generated through the billing process.
---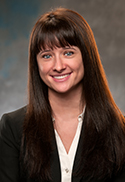 Lacy Monday is Director of Crisis Care services in Tennessee. In her role, she oversees the Centerstone 24/7 Crisis Call Center. Monday has worked for crisis services in some capacity for over 5 years. She began her career at Centerstone as the Program Coordinator for two federal suicide prevention grants.
Monday holds a MA in Social Work from the University of Tennessee and is a licensed clinical social worker.
---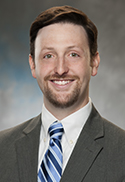 Elliot Pinsly serves as Director of Marketing & Business Development in Tennessee. He is a Licensed Clinical Social Worker (LCSW) who joined Centerstone in February 2009 as a clinician on the Intensive In-Home Treatment team. He has served in numerous roles during his tenure with the organization including Referral & Outreach Coordinator, Authorizations Team Manager, and Intensive In-Home Therapist. Prior to joining Centerstone, Pinsly served as Rehabilitation Counseling Therapist with the Department of Veterans Affairs at the Nashville VA outpatient Mental Health Clinic.
He has held multiple board and council affiliations including his current role as the Chair for Tennessee Department of Mental Health and Substance Abuse Planning & Policy Council (Region IV) and previously as Chair for the Davidson County Community Advisory Board, a public charity which obtained 501(c)(3) status under his leadership. Born and raised in Nashville, Pinsly completed his undergraduate and graduate studies at Tulane University in New Orleans, LA, where he ultimately received a MSW degree. He now resides in Nashville with his wife, Jessica, and his two sons, Aidan and Matthew.
---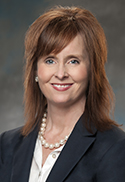 Sherry Randles is Director of Mobile Crisis Care services in Tennessee. In her role she oversees the Centerstone Mobile Crisis Care services for Bedford, Cheatham, Coffee, Dickson, Franklin, Giles, Hickman, Houston, Humphreys, Lawrence, Lewis, Lincoln, Marshall, Maury, Montgomery, Moore, Perry, Robertson, Stewart, and Wayne counties.
Randles has worked for crisis services in some capacity for over 10 years. She began her career at Centerstone as a therapist in 1995. She holds a MA in Counseling from Trevecca University and is a licensed professional counselor.
---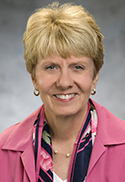 Kathy Rogers received her BA degree in Psychology from Stonehill College in North Easton, MA, and her MSSW from The University of Tennessee School of Social Work.
After starting her career at Dede Wallace Center as an outpatient therapist, she worked for Miller Medical and Nashville Healthcare providing outpatient services to Prudential/PruCare members before moving into more administrative and UM roles with Columbia Healthcare Network. She began Quality Improvement work in 2000 with Magellan Behavioral Health and was hired at Centerstone in 2005.
Rogers is a native New Yorker who has been in Nashville for nearly 40 years. She and her husband, Bob have two children and one grandson.
---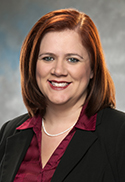 Mandi Ryan is Director of Healthcare Innovation for Centerstone. She is the Health Link Administrator, which provides Health Home services by promoting whole-person care coordination, health promotion, and wellness coaching across all of the organization's nineteen outpatient clinics throughout Tennessee. She is leading the organization's Behavioral Episodes of Care Initiative and Integrated Care primary care partnership in four of the outpatient clinics. She also serves as the Project Director for two Substance Abuse and Mental Health Service Administration (SAMHSA) Primary and Behavioral Health Care Integration (PBHCI) grants, which provide Health Home services to adult clients in Nashville and Clarksville, resulting in improved mental and physical health outcomes.
Under her leadership, Centerstone became one of the first providers to receive accreditation from the Commission on Accreditation of Rehabilitation Facilities (CARF) as a Behavioral Health Home for children and adults in May 2015 in four of the organization's outpatient clinic and in May 2016, received Health Home accreditation in all of the organization's nineteen outpatient clinics throughout Tennessee.
Ryan has over fifteen years of experience in nursing, behavioral health, primary care and integrated services. She received her BS in Nursing in Leadership and Administration from Walden University and her BS in Biology from Ouachita University. She enjoys spending time with her family and reading.
---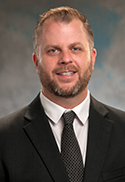 John Sanders is the Director of Housing Services. He has been with Centerstone since 1999.
Sanders attended MTSU and TSU, and holds an MS degree in Guidance and Counseling. He is part of the Homeless No More steering board.
---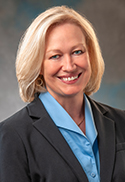 Phyllis Viltz is the Director of Special Projects. She has been with Centerstone for more than 20 years and has been in her current position since 2014. As Director of Special Projects, she oversees several Federal, State and local government grants. Among these are the U.S. Dept. of Veteran Affair's Supportive Services for Veteran Families; the U.S. Dept. of Labor Re-Entry Services for Young Adults, the TN Dept. of Mental Health and Substance Abuse Services Criminal Justice Liaison, Targeted Transitional and Community Targeted Transitional grants.
Viltz graduated from the University of Tennessee, Knoxville and Tennessee State University, and holds a Master of Science in Guidance and Counseling. She is licensed by the State of TN as a Senior Psychological Examiner. She is a member of NAMI TN and the American Psychological Association.
---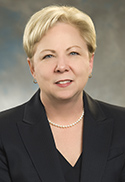 Kim King joined Centerstone in 2013 as Executive Assistant to the Regional CEO, Tennessee. As part of the executive management team, she provides strategic planning, creative problem solving, systems development and logistical support to accelerate the effectiveness of key leaders in the organization. Further, she serves as Board Liaison to the Board of Directors, Tennessee.
King earned a BA in Liberal Arts / Human Services and Child Development from the University of Tennessee and an MS in Criminal Justice Administration from Tennessee State University/Middle Tennessee State University.
---
Board of Directors
| | |
| --- | --- |
| Jim Sweeten, Chair | Kelly Crockett Crook |
| Dana Oman, Vice-Chair | Rev. Canon Fred Dettwiller |
| Kate Satz, Secretary | Vince Durnan, Jr., Ed.D |
| Parker Griffith, Immediate Past Chair | Tracy Frist |
| Robert N. Vero, Ed.D, CEO | Rev. Bill Midgett |
| Kim King, Board Liaison | Sperry Bell Simmons |
| Janet Ayers | |