Centerstone announces retirement and celebration of senior regional psychiatrist Dr. Ralph Barr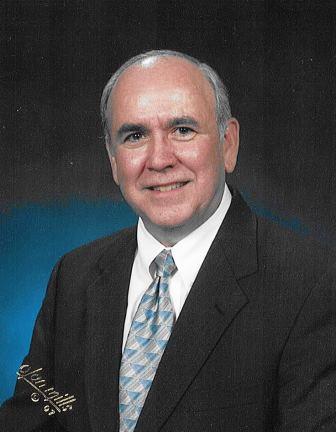 Columbia, Tenn. (August 26, 2022) — Centerstone, a nonprofit health system specializing in mental health and substance use disorder treatments, has announced that Dr. Ralph Barr, senior regional psychiatrist, will retire from his post effective September 1, 2022.

Barr has been a valuable and dedicated member of Centerstone for nearly 42 years and has served in a clinical supervisory and direct service role. During his years working

"Dr. Barr has been an integral part of Centerstone for over four decades. During this time, his commitment to his patients and his work colleagues is second to none. Over the course of his 40-plus years of practicing medicine, Dr. Barr helped countless middle Tennesseans find hope, healing, and recovery. We are grateful for the commitment he has made to Centerstone and to those living in middle Tennessee. We wish him the best as he embarks on the next chapter of his journey," said Matt Hardy, regional chief operating officer for Centerstone.

Barr has a long history in the behavioral health industry. Prior to moving to Columbia in 1980 to assume the position of Medical Director of the Columbia Area Mental Health Center, Dr. Barr was an assistant professor at Vanderbilt University and served in the U.S. Army Medical Corps at Fort Sill, Oklahoma. He was named a Health Care Hero by Nashville Business Journal and he was elected President of the Maury County Medical Society.

Additionally, Dr. Barr served on the medical staff of Maury Regional Medical Center, he was a partner in the Psychiatric and Counseling Associates and served on the Executive Committee as Chief of Psychiatry.

"I feel fortunate to have been able to receive my education and to practice psychiatry for so many years and to remain in the same community for more than 40 years. In my time working for Centerstone and also during the time of being in private practice I have worked with and developed relationships with so many coworkers and patients and other members of the community," said Barr. "I want to thank all who have been a part of my professional life in Columbia, Tennessee. I look forward to being a more involved member of this community and to hopefully strengthen the relationships I've made. I also hope to participate in volunteer activities and spend more time with my family."

Centerstone will celebrate this milestone for Dr. Barr on August 30, 2022, at the Maury County Clinic located at 1222 Medical Center Drive from 3:30 until 5 p.m. Due to concerns related to COVID-19 and travel limitations, there is also a virtual option for attendees!
About Centerstone
Centerstone is a nonprofit health system providing mental health and substance use disorder treatments. Services are available nationally through the operation of outpatient clinics, residential programs, the use of telehealth and an inpatient hospital. Centerstone also features specialized programs for the military community, therapeutic foster care, children's services and employee assistance programs. Centerstone's Research Institute provides guidance through research and technology, leveraging the best practices for use in all our communities. Centerstone's Foundation secures philanthropic resources to support the work and mission of delivering care that changes people's lives.
---
Contact: Jeralyn Johnson, communication coordinator
ph. (615) 389-9066 | jeralyn.johnson@centerstone.org