Centerstone announces retirement of regional CEO Dr. Robert Vero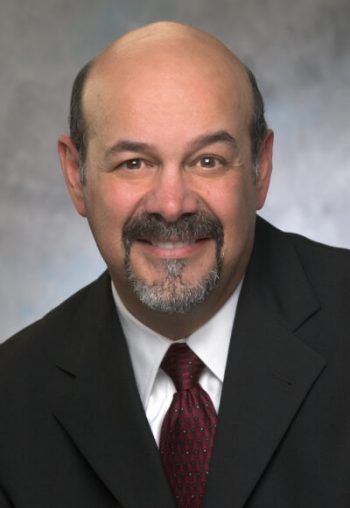 Centerstone, a national leader in behavioral health and addiction services, has announced that Dr. Robert "Bob" Vero, regional chief executive officer, will retire from his post effective May 2021.
Vero has spent 40 years of his career at Centerstone and helped the nonprofit grow from a relatively small organization into one of the largest community-based behavioral healthcare providers in the country. He has led Centerstone in its development of nationally acclaimed products and services, including an internationally-recognized crisis management strategies program.
"I've had the special privilege of working side-by-side with Bob for many years," says David Guth, chief executive officer for Centerstone. "I am proud to have witnessed his unwavering commitment to serving the people in our communities and to the advancement of the behavioral healthcare profession."
Vero's industry impact is also visible through his service as a volunteer board member for several nonprofit organizations, including Cumberland University and the Tennessee Association of Mental Health Organizations (TAMHO) where he served three terms as president. He has also extended service as co-chair of the Nashville-Davidson County Behavioral Health and Wellness Advisory Council and as a member of Tennessee Governor Bill Lee's Long Term Care Task Force (COVID-19).
Vero holds retired licenses as a Marital and Family Therapist, Licensed Professional Counselor and Licensed Psychological Examiner. He has worked in the behavioral health field since 1976, beginning his career at Creighton University in Omaha, Nebraska where he worked in the campus counseling center. His early work was followed by counseling positions in private and public sector practice, and he served as a psychological consultant to Nebraska State Highway Patrol and Metro Nashville Police Department.
Vero held several clinical positions at Luton Mental Health Services in Nashville, a legacy organization for Centerstone, before becoming its CEO. Along with his board, Vero brought Luton Mental Health Services into Centerstone in 1998, becoming Centerstone's chief operating officer and later ascending to regional CEO for Centerstone's Tennessee operations.
"While I look forward to the next season of my life, I plan to stay connected to this privileged work. It has given me purpose and meaning for more than four decades," Vero said. "My retirement will begin with fulfilling a promise to my family—I've promised not to over-commit to anything for at least six months."
As Vero nears his retirement next spring, Ben Middleton, Centerstone regional chief operating officer in Tennessee, will prepare to step into the role of regional CEO.