Centerstone names Jason Hernandez as Chief Human Resources Officer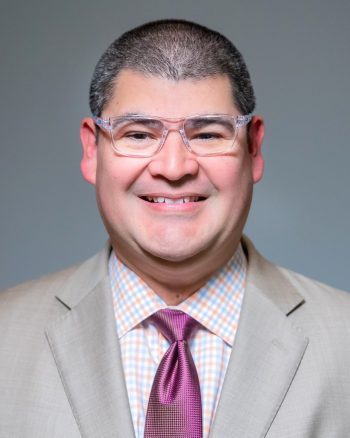 Nashville, Tenn. — Centerstone, a national leader in behavioral health and addiction services, has named Jason Hernandez as Chief Human Resources Officer, effective June 1.
As Centerstone's Chief Human Resources Officer, Hernandez' day-to-day will entail providing leadership and management oversight to the organization's human resources teams working across its multi-state footprint. He will be responsible for developing, implementing and evaluating policies, procedures, and programming with a focus on technology and growth for all areas of Centerstone's human resources department. This will include talent acquisition and onboarding, learning and development, employee benefits, as well as employee support and engagement efforts.
"We're certainly grateful to have Jason coming on-board as Centerstone's Chief Human Resources Officer," said David Guth, Centerstone's chief executive officer. "His fresh perspective, as well as his diverse background and skills, will only serve to further enhance and improve our human resources offerings at Centerstone. We all are looking forward to his leadership in this area and the ideas that he will bring to table."
Prior to joining the team at Centerstone, Hernandez served as Vice President of Human Resources for FedEx Freight in Memphis, Tenn. He's also held leadership positions at Thomson West, The Data Center, and Greenleaf Technologies, Inc.
Hernandez holds a bachelor's of science degree in Social Science & Biology from Chapman University, a master's degree in Business Administration from Union University, and is currently working toward a PhD in Education – Organizational Leadership at Vanderbilt University. He's a proud veteran of the U.S. Navy, having served from 1988 to 1993, and is also an active member of the Pi Kappa Alpha fraternity.
About Centerstone
Centerstone is a nonprofit health system providing mental health and substance use disorder treatments. Services are available nationally through the operation of outpatient clinics, residential programs, the use of telehealth and an inpatient hospital. Centerstone also features specialized programs for the military community, therapeutic foster care, children's services and employee assistance programs. Centerstone's Research Institute provides guidance through research and technology, leveraging the best practices for use in all our communities. Centerstone's Foundation secures philanthropic resources to support the work and mission of delivering care that changes people's lives.