Centerstone names Tyler Roebke as Chief Compliance Officer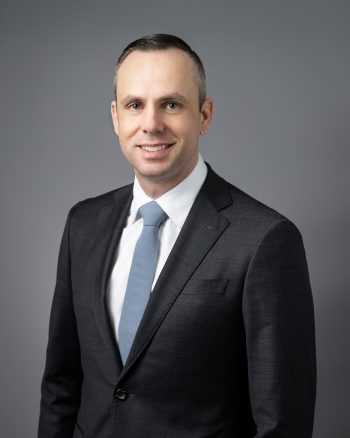 Centerstone, a national leader in behavioral health and addiction treatment services, has named Tyler Roebke as Chief Compliance Officer, effective April 3, 2023.
As Chief Compliance Officer, Roebke will be responsible for the administration and oversight of Centerstone's corporate compliance program, which covers patient privacy and data security matters across the organization's multi-state footprint. Roebke and his team work to detect and prevent any improper conduct and to promote adherence to the organization's policies as well as its legal and ethical obligations.
"Tyler is a seasoned compliance professional with unique experience in designing and implementing compliance programs for mission-oriented organizations like ours. We're confident his expertise will help us continue to carry out our mission of delivering care that changes people's lives," said David Guth, chief executive officer at Centerstone.
Roebke has spent nearly 15 years working in regulatory compliance, privacy, and risk mitigation for a number of healthcare organizations, including Easterseals and Blue Cross Blue Shield of Michigan. He holds a bachelor's degree from Michigan State University and a Juris Doctor degree from Wayne State University Law School. Additionally, Roebke is certified in healthcare compliance by the Health Care Compliance Association and obtained a certificate in mergers & acquisitions from Harvard Business School's Executive Education Program.
"I'm excited to continue my career in the behavioral health space and am looking forward to learning more about the unique offerings at Centerstone," Roebke said. "Being part of an organization that is very open about its desire to do more, to do better, and to question the status quo is really encouraging for me."
Roebke succeeds Tom Herrmann who served Centerstone in an interim capacity since 2020.
About Centerstone
Centerstone is a nonprofit health system providing mental health and substance use disorder treatments. Services are available nationally through the operation of outpatient clinics, residential programs, the use of telehealth and an inpatient hospital. Centerstone also features specialized programs for the military community, therapeutic foster care, children's services and employee assistance programs. Centerstone's Research Institute provides guidance through research and technology, leveraging the best practices for use in all our communities. Centerstone's Foundation secures philanthropic resources to support the work and mission of delivering care that changes people's lives.
For more information or to set-up an interview, please contact Centerstone at mediainquiries@centerstone.org.