Centerstone promotes Becky Stoll to Senior Vice President of Crisis Services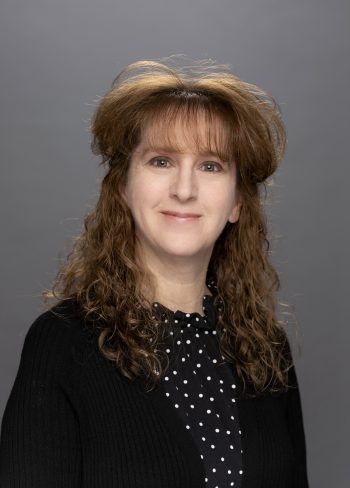 Centerstone, a non-profit health system specializing in mental health and substance use disorder services, has announced Becky Stoll as the senior vice president for crisis services, effective September 1, 2022.
Stoll has over three decades of experience in social work and psychiatric care, and has worked at Centerstone since 1999, previously holding the positions of vice president of crisis and disaster management, director of crisis services, and crisis call center program manager. In this new role, Stoll will lead both administrative and clinical operations for Centerstone's robust crisis care continuum across its multi-state footprint, which currently includes crisis call centers, a 988 crisis chat/text national back-up center, mobile crisis response teams, crisis stabilization units, and residential facilities for people in crisis. Stoll will also focus on implementing best practices and standards for crisis care, identifying new funding opportunities and ensuring the organization is providing patients with the best possible care at every encounter.
"I and the rest of the Centerstone leadership team am so pleased to be making this announcement," said Kevin Norton, Centerstone's chief operating officer. "Becky has been a dedicated member of the Centerstone team for more than 20 years and in that time has become one of the country's foremost leading experts on crisis care and suicide prevention. There's nobody else who is as equipped as she is to take on this critical role."
Prior to joining Centerstone, Stoll served as the director of admissions, utilization management, and social work for First Hospital Corporation in Nashville, Tennessee, where she also worked as a psychiatric counselor.
"I am excited to have the opportunity to standardize care across Centerstone's crisis services continuum so that those in need are provided the best care possible anywhere within our footprint," Stoll said.
Stoll is a Licensed Clinical Social Worker and holds a master's degree in social work from the University of Tennessee, and a bachelor's degrees in psychology from Tennessee State University. She presents on suicide prevention and crisis care services nationally and abroad, and serves on the Steering Committee for the 988 Suicide and Crisis Lifeline. Stoll also serves on Advisory Councils for the Tennessee Suicide Prevention Network and Tennessee Department of Health Suicide Prevention Program.
About Centerstone
Centerstone is a non-profit health system providing mental health and substance use disorder treatments. Services are available nationally through the operation of outpatient clinics, residential programs, the use of telehealth and an inpatient hospital. Centerstone also features specialized programs for the military community, therapeutic foster care, children's services and employee assistance programs. Centerstone's Research Institute provides guidance through research and technology, leveraging the best practices for use in all our communities. Centerstone's Foundation secures philanthropic resources to support the work and mission of delivering care that changes people's lives.