Centerstone receives $23,000 grant to purchase technology to help those in crisis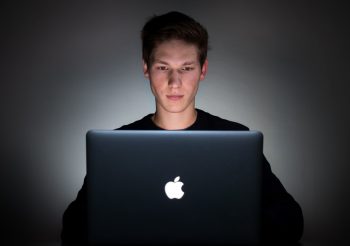 Centerstone, a not-for profit health system with nationally available mental health and substance use disorder services, was awarded a grant for more than $23,000 from the Illinois Department of Human Services to purchase technology to aid in the delivery of services to those in crisis.
To reduce the risk of COVID-19 exposure at this time, Centerstone staff are conducting almost all appointments and services via telehealth. Services conducted via telehealth include crisis assessments. Numerous electronics were needed to meet the growing demand for behavioral health telehealth services, including crisis assessment, but the technology is expensive.
Thankfully, Centerstone's crisis program was awarded a $23,757.12 grant to purchase cell phones, mobile hotspot devices, tablets and broadband internet for the tablets to help Centerstone staff provide crisis assessments to those in need during the pandemic.
Centerstone has constructed and installed "telehealth carts" in Marion and West Frankfort locations. Additional sites are in progress.
"Our top priority is the health of our staff and clients and these telehealth carts allow us to deliver care that changes people's lives while lowering the risk for the clients and staff transmitting or coming in contact with the COVID-19 virus," said Jean Alstat, clinical director at Centerstone.
Crisis services staff members live throughout Southern Illinois. Sometimes crisis staff members must drive across multiple counties in Illinois to reach those in need of crisis services at places such as hospitals and police departments. The telehealth carts will help with this.
"These carts will be particularly essential during the COVID-19 pandemic, but also will remain vital options for future services where travel to those in crisis can take up to 90 minutes in some cases," Alstat said. "The carts will allow us to provide crucial, crisis services quicker, and that is wonderful news."