Centerstone to host bocce tournament to support behavioral healthcare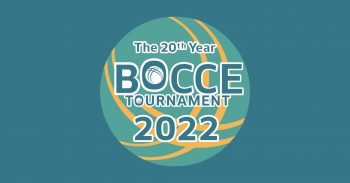 Centerstone will host a bocce ball tournament, presented by SIU Credit Union, to raise money and awareness for mental health and substance use disorder treatment.
On April 21, Centerstone vocational and residential clients will enjoy a day of play and a barbeque at the Herrin Bocce Courts, 306 West Walnut, Herrin. The Client Day Bocce Tournament is sponsored by (team sponsors) First Southern Bank; Gilbert, Huffman, Prosser, Hewson & Barke, LTD.; Heartland Regional Medical Center; J&S Pharmacy; and SAB Construction and (Client Day sponsors) First Mid Bank & Trust and Twinscotman LLC. Additional sponsorship opportunities are available for the Client Day Bocce Tournament.
A VIP party, sponsored by Timberline, will be held at the Starlight Lake, 5141 Moake School Rd., Marion, at 5:30 p.m. on April 21.
On April 22, Community Partner Bocce Tournament play will begin at the Herrin Bocce Courts at 9:30 a.m. with 24 four-person teams. Teams and sponsors include:
Bank of Herrin
Clearwave Communications
HireLevel
Infinity Realty
LMBC
Mark T. Krones, Century 21 House of Realty
Moreland-Bishop McDonalds
Stearns Agency Country Financial
The Print Shop
Watermark
Additional sponsorship opportunities/team slots are available for the April 22 Community Partner Bocce Tournament.
On April 23, a new component of the annual bocce tournament will be unveiled – a community bocce event! More details will be coming soon. Save the date for this event as community members are invited to participate in this. There are many team and sponsorship openings for this day.
Lunch, sponsored by Southern Illinois Healthcare, and drinks, sponsored by Enterprise Fleet Management, will be provided each day during the three-day tournament held at the Herrin Bocce Courts, sponsored by General Dynamics Ordinance and Tactical Systems, Banterra, JMO Modular and Priority Staffing Group LTD. All courts are shielded from the sun by a pavilion, sponsored by Diederich and Willis Towers Watson.
"This tournament showcases some of what Centerstone does best, which is building relationships: relationships among clients having fun together, between clients and staff, and with Centerstone and our community partners," said John G. Markley, Regional CEO of Centerstone.
Funds raised through this event will be used to enhance treatment opportunities, remove barriers and instill hope in the children, adults and families served by Centerstone.
"A long-time group home resident had three goals: live on his own, marry his girlfriend, and work in the community. In 2009, he moved into his own apartment and has lived there successfully. He also married his girlfriend. And with support from his job coach, he is applying for employment in our community. These are the changes we make in the lives' of our clients. This would not be possible without the generous support of our sponsors," Markley said.
For more information about the 20th annual Centerstone Bocce Tournament, contact Erin Camfield, Director of Advancement in Illinois for Centerstone.
Centerstone is a nonprofit health system providing mental health and substance use disorder treatments. Centerstone's mission is delivering care that changes people's lives and they achieve that mission through a robust offering of services and programs, including (but not limited to):
Mental health counseling
Addiction recovery
Children and family services
Residential care
Crisis services
Intellectual and developmental disabilities services
Therapeutic foster care
Centerstone provides its services nationally through the operation of outpatient clinics, residential programs, the use of telehealth and an inpatient hospital. We also feature specialized programs for the military community, employee assistance programs (EAP), and are a partner of the National Football League's NFL Life Line. Centerstone's Research Institute provides guidance through research and technology, leveraging the best practices for use in all our communities. Centerstone's Foundation secures philanthropic resources to support the work and mission of delivering care that changes people's lives. To learn more about Centerstone, visit centerstone.org.