Centerstone's Jennifer Lockman testifies before Senate Committee on recommendations to meet the nation's growing mental health crisis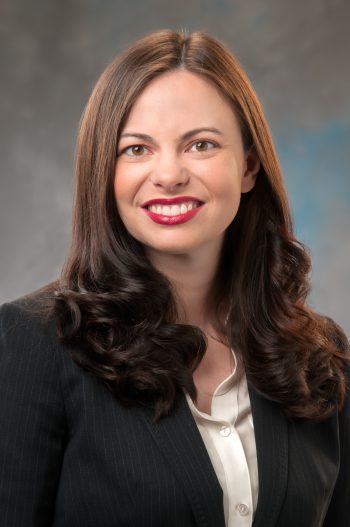 Dr. Jennifer Lockman, Chief Executive Officer of Centerstone's Research Institute, testified today before the U.S. Senate Committee on Health, Education, Labor & Pensions (HELP) during its hearing on "Mental Health and Substance Use Disorders: Responding to the Growing Crisis." Dr. Lockman spoke on the rapidly growing need for additional services related to suicide prevention and substance use disorder treatments, as well as some of the federal grant programs that have helped support some of this work.
"Today, mental health and addiction services are needed now more than ever as the COVID-19 pandemic has increased the prevalence and incidence of behavioral health disorders in adults and children/adolescents," stated Lockman. "This hearing is especially timely given the July 2022 launch of "988" as the nation's first ever three-digit dialing code for the mental health emergencies. As we look toward launching 988 we must ensure that data-driven mental health services are funded and available nationally."
Lockman's testimony recommended three policy changes that would allow mental health professionals to better address the mental health needs of Americans nationwide:
Passage of the Behavioral Health Services Crisis Expansion Act (S. 1902) as a crucial component to financing the crisis care continuum.
Passage of The Excellence in Mental Health and Addiction Treatment Act of 2021 (S. 2069) to improve access to evidence-based care and better address the dire workforce shortages in mental health.
Investments in data-supported suicide prevention/intervention grants, including grants to support mental health crisis care
"Of all the things you might take away from my testimony today please be sure to hear this: Federal funding works." Lockman said. "Federal funding helps prevent suicide and substance-related deaths, uses program evaluation to help make programs better, and helps individuals recover and contribute in their communities.."
Others testifying before Congress during the hearing included Dr. Mitch Prinstein, American Psychological Association; Dr. Michelle Durham, Boston Medical Center; Sara Goldsby, South Carolina Department of Alcohol and Other Drug Abuse Services; and Claire Rhyneer, Mental Health Youth Advocate.
A recording of the hearing, along with additional details, can be accessed here.