Centerstone's Johnel Reid promoted to chief marketing officer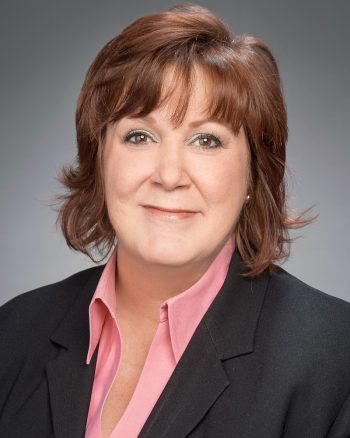 Centerstone, a national leader in behavioral health and addiction services, has promoted Johnel Reid to chief marketing officer effective July 1, 2022.

Reid, who joined the long-established nonprofit as vice president of public affairs and marketing, will now lead strategy and oversight for the organization's branding, communications, grant writing, national policy, and referral marketing. She steps into the role previously held by Debbie Cagle who retired in June.

"I'm honored to take on this role at Centerstone," said Reid. "Staff are truly committed to delivering care that changes people's lives, and I look forward to leading our talented team in the strategic, thoughtful support of that mission on every front. It's an exciting time for the industry and for Centerstone and I'm grateful to be a part of our future."

"Johnel is a dynamic professional with the experience we need to fill our chief marketing officer role," said David Guth, Centerstone chief executive officer. "Her background in the healthcare industry has strengthened our organization, and I'm delighted she has agreed to take on this important role as Centerstone continues to move forward."

Reid joined Centerstone in 2018. Prior to that, she served as vice president for strategic planning and marketing at Community Health Systems, providing executive support to an operating division that included 38 hospitals and systems across several states. From 2003 to 2012, Reid was director of marketing and public relations at HCA Healthcare where she led development of market based branding into a consumer health network.

She holds a Bachelor of Science degree in sociology and political science from Longwood University in Virginia.

About Centerstone
Centerstone is a nonprofit health system providing mental health and substance use disorder treatments. Services are available nationally through the operation of outpatient clinics, residential programs, the use of telehealth and an inpatient hospital. Centerstone also features specialized programs for the military community, therapeutic foster care, children's services and employee assistance programs. Centerstone's Research Institute provides guidance through research and technology, leveraging the best practices for use in all our communities. Centerstone's Foundation secures philanthropic resources to support the work and mission of delivering care that changes people's lives.
——-
David Schrader, corporate communications manager
david.schrader@centerstone.org