Centerstone's Lauren Conaboy to present at Behavioral Health & Well-Being Congress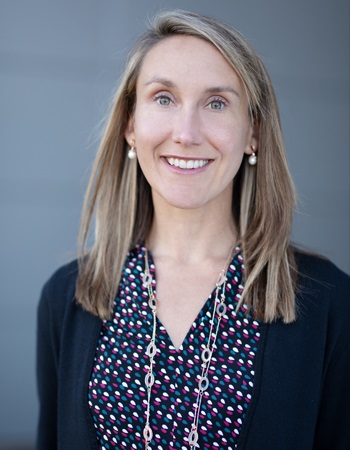 Nashville, Tenn. — Centerstone's Vice President of National Policy, Lauren Conaboy, will participate in this year's Behavioral Health & Well-Being Congress hosted by the Validation Institute.
Conaboy's presentation is titled Advancing Policies to Address the Workforce Shortage and will also include Brian Altman, acting director of SAMHSA's National Mental Health & Substance Use Policy Laboratory, Patsy Cunningham, supervisory public health analyst for HRSA's Behavioral and Public Health branch, and Kristin Kroeger Ptakowski, chief policy officer at the American Psychiatric Association. The panel will be moderated by Dr. Douglas Nemecek, chief medical officer at Evernorth.
The panel discussion will focus on the country's all-time high demand for mental health services and how national mental health workforce shortages are impacting both providers and patients. It is estimated that more than one-third of Americans live in communities with a shortage of mental health care providers and more than 6,500 additional clinicians are needed to fill current vacancies. Conaboy and her co-presenters will discuss what Congress can do to help with this critical need, as well as current legislation underway that may lead to a positive impact.
The Behavioral Health and Well-Being Congress will take place September 28-30, 2022 at The Westin Alexandria Old Town in Alexandria, Va. For more information about the event, including Conaboy's presentation, visit their website.
About Centerstone
Centerstone is a non-profit health system providing mental health and substance use disorder treatments. Services are available nationally through the operation of outpatient clinics, residential programs, the use of telehealth and an inpatient hospital. Centerstone also features specialized programs for the military community, therapeutic foster care, children's services and employee assistance programs. Centerstone's Research Institute provides guidance through research and technology, leveraging the best practices for use in all our communities. Centerstone's Foundation secures philanthropic resources to support the work and mission of delivering care that changes people's lives.
---
Contact: Robert Lambert, Director of Corporate Communications
ph. (540) 815-7934 | Robert.Lambert@centerstone.org