Centerstone's Robert Lambert joins Advisory Board for University of Tennessee's Tombras School of Advertising & Public Relations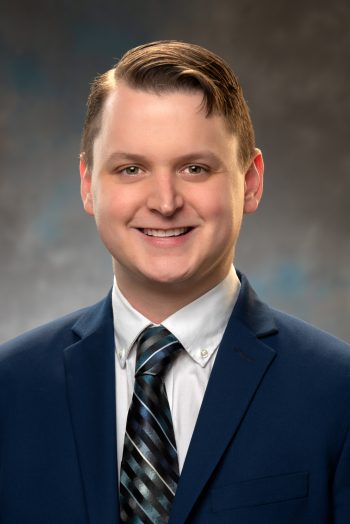 Centerstone's Robert Lambert, director of corporate communications, has joined the Advisory Board for the Tombras School of Advertising and Public Relations at the University of Tennessee, Knoxville. His term began in September 2022 and will last through 2025.
Formed in 2020, the Tombras School Advisory Board is comprised of 20 industry leaders, young professionals, and dedicated researchers across the fields of advertising and public relations. Together, members of the board work to support the mission of the school, and its students, through counsel and advice regarding the school's objectives, student experiences, curriculum review, and resources for financial sustainability.
"I was honored to receive an invitation to join the Advisory Board at the Tombras School of Advertising and Public Relations at UTK," Lambert said. "The time I spent in my program there provided with invaluable experiences that I have used to grow my skillset and advance my career. I want to ensure that every student coming out of the school is set-up for success and is well-equipped to have a positive impact, and I think participation in the board will afford that."
In his role as Director of Corporate Communications at Centerstone, a nonprofit health system specializing in mental health and substance use disorder services, Lambert provides strategy, leadership, and hands-on management for a variety of communications-related functions, including internal communications, media and public relations, community outreach, and crisis communications. Additionally, Lambert interfaces with the greater marketing & communications team at Centerstone to support communications and content needs for traditional and digital marketing campaigns.
Lambert is a 2016 graduate of the Tombras School of Advertising and Public Relations where he received his master's of science degree in communication and information.