Centerstone's Sarah Bouldin recognized by Leadership Health Care as Emerging Leader of the Year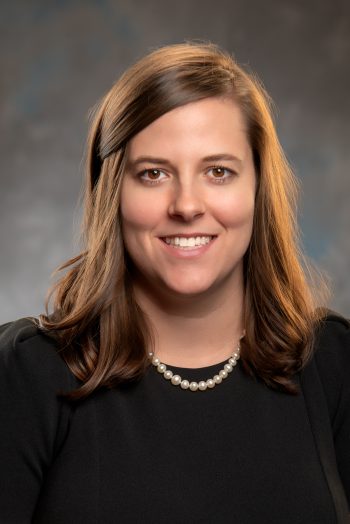 Centerstone's Sarah Bouldin, director of digital marketing, has been recognized by Leadership Health Care (LHC) as the 2021 Emerging Leader of the Year. Awarded annually by LHC, an initiative of the Nashville Health Care Council, the Emerging Leader of the Year is awarded to an individual who demonstrates outstanding leadership, motivation and talent within the industry.
"It's an honor to be recognized among such talented industry leaders," said Sarah Bouldin. "Leadership Health Care is an organization that I have a high level of respect for because it affords me opportunities to grow my professional skills and to collaborate with industry peers that I might otherwise not be able to meet."
In her role as Director of Digital Marketing at Centerstone, a nonprofit health system specializing in mental health and substance use disorder services, Bouldin provides strategy and leadership to connect people and communities to the organization through a variety of digital channels. Additionally, Bouldin leads a substantial online reputation management initiative by bringing together marketing and operations leaders to identify areas of opportunity and improve access to care.
"This is award is so significant, not only because it celebrates the immense skill and expertise we know Sarah to have, but it comes from such a prestigious organization within the healthcare realm. We're incredibly lucky to have Sarah as part of our team," said Johnel Reid, vice president of public affairs at Centerstone.
Past winners of the LHC Emerging Leader of the Year award include Adam Harthcock, former Chief Operating Officer at Utilize Health and Drake Jarman, Senior Vice President of Growth and Development at Contessa.