Connections Advisory Council set to meet March 30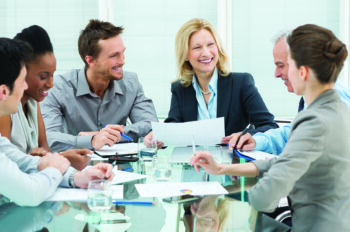 Centerstone, a national leader in behavioral health care, will host the quarterly Connections Advisory Council meeting on March 30 from noon to 1 p.m. via Zoom.
In 2020, Centerstone received a $2 million, five year grant from the U.S. Department of Health and Human Services Substance Abuse and Mental Health Services Administration (SAMHSA) and Center for Substance Abuse Treatment.
"With the grant, Centerstone is developing and expanding a community infrastructure that integrates substance use disorder (SUD) treatment, housing services, and other critical services for youth, adults and families experiencing homelessness," said Angela Quigley-Ragland, Centerstone clinical manager.
Centerstone's Connections: Connecting with People through Home, Recovery, and Community provides services to youth and adults, along with their families, who experience homelessness and have a SUD or co-occurring mental health disorder (COD) and SUD. The program serves Franklin, Jackson, Union, and Williamson counties providing SUD/COD treatment, housing navigation, and recovery supports.
The Connections Advisory Council, comprised of stakeholders and focus population, will support Connections' goals, which include:
Providing treatment, recovery support, and linkages to housing
Developing/expanding the infrastructure/capacity of an integrated community service system
Improving client health status and outcomes
Increasing permanent housing and related support services
Developing/disseminating a replicable service model
The Connections Advisory Council will meet quarterly on the last Tuesday of September, December, March, and June from noon – 1 p.m. via Zoom.
For more information or to obtain the Zoom link, email Angela Quigley-Ragland at angela.quigley@centerstone.org.