Dr. Jesus Linares named Medical Director in Florida
Centerstone has named Jesus E. Linares, MD, as its new medical director in Florida.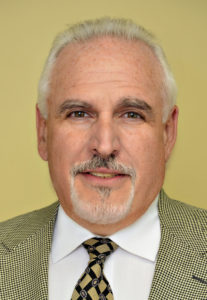 Dr. Linares will be responsible for medical staff services and integration of psychiatric services and substance use treatment within all Florida-based programs. He has been part of the Centerstone organization since 2014, providing outpatient psychiatric services on the Bradenton and Sarasota campuses and treating clients' psychiatric needs through the Bradenton Community Action Treatment (CAT) team.
"Dr. Linares is a prominent provider in our community, who has devoted himself to improving the mental health and wellness of children and families," said Melissa Larkin-Skinner, regional CEO in Florida. "His insight and experience will guide Centerstone as we grow our programs and services throughout the region."
Prior to joining Centerstone, Dr. Linares maintained a private practice in Miami. He also worked in psychiatry at Aiken-Barnwell Mental Health Center in Aiken, S.C.
A graduate of the University of Puerto Rico and Universidad Central del Caribe School of Medicine, Dr. Linares completed his psychiatry residency at the Medical College of Georgia in Augusta.
"As medical director, I remain committed to Centerstone's mission statement and noble purpose of delivering care that changes people's lives," said Dr. Linares. "I will work with my fellow psychiatric physicians and resident physicians, nurses, case managers and ancillary staff to provide quality mental health care to our community, doing everything I can to improve access to these essential services."
Dr. Linares, who speaks both Spanish and English, lives with his wife, Susana, and their three children in Bradenton.