LaTanya Jenkins Earns The Arc of Illinois' Direct Service Professional Award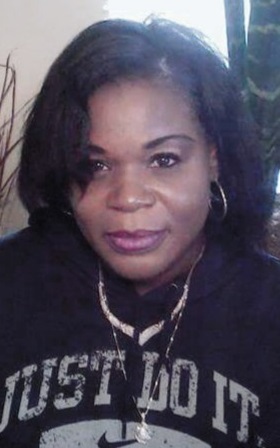 LaTanya Jenkins, a residential supervisor at Centerstone, will be honored with The Arc of Illinois' Direct Services Professional (DSP) Award for her outstanding, dedicated, direct care service and support to persons with intellectual and developmental disabilities.
Nominations were open in early 2022, and Jenkins was selected as one of 10 finalists in March. The winner will be announced during 72nd annual The Arc of Illinois' Convention. The conference will be held virtually.
"LaTanya is a leader among the DSPs in her residential program. The staff look to her for advice on how to best care for the clients," said Nichole Dunning, Centerstone residential coordinator, who nominated Jenkins.
Despite the pandemic, LaTanya, of Marion, had perfect attendance for work during 2021, including many overtime shifts.
"She works hard and goes above and beyond to make sure the clients are happy and well cared for," Dunning said.
Jenkins has worked for Centerstone for seven years.
"I truly believe God has called me to this work, and I thank God for my job," Jenkins said. "One day I might be on the other side of caregiving and I would want someone to treat me the way I treat the clients I serve. I am passionate and caring and truly respect, love and care for my clients."
Jenkins mother passed away when Jenkins was only 8 years old, and following her mother's death, she took care of her three younger brothers.
"I have been caring for someone almost my entire life. It gives me purpose, joy and happiness," Jenkins said. "I am truly blessed to love my job and love the people I work with."
The theme for this year's convention is "Turning Silver Linings into Golden Opportunities." The convention offers a wide variety of educational and informational workshops that focus on the silver linings COVID-19 has shined light on, as well as the golden opportunities for people with intellectual and developmental disabilities to live a full life in the community. Click here for more information about the convention.