Maria Wolfe joins Centerstone as Director of Advancement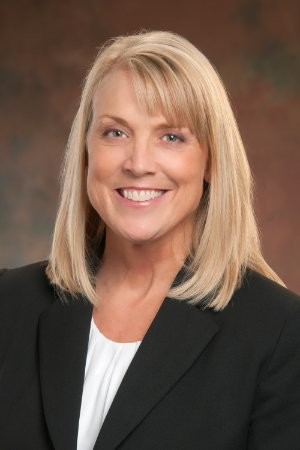 Centerstone, a national leader in behavioral healthcare, announces the hiring of Maria Wolfe as Director of Advancement for its operations in Tennessee as well as its U.S.-wide Military Services. In this role, she will lead event-based fundraising efforts and face-to-face donor relationship development, reporting directly to Ramona Rhodes, President of Centerstone's Foundation.
Wolfe has two decades of experience in the nonprofit sector and spent ten years leading marketing, branding and membership efforts for the YMCA of Middle Tennessee. More recently she has led marketing and fundraising initiatives with the Jewish Community Association of Greater Phoenix, the YWCA of Nashville & Middle Tennessee, The Land Trust for Tennessee, and TechBridge, Inc.
"Maria's depth of experience with a wide range of nonprofits is an excellent match for our growing organization, and we are all excited to have her on our leadership team," said Dr. Bob Vero, Centerstone's Regional Chief Executive Officer in Tennessee.
"I'm honored to join Centerstone at a time when mental healthcare solutions are especially needed across our communities and the entire nation," said Wolfe, who holds degrees from the University of North Carolina at Chapel Hill (MBA) and Auburn University (BFA). "I'm looking forward to being part of a team that is committed to delivering care that changes people's lives."
Gifts to Centerstone's Foundation impact the lives of children, adults and families by enhancing behavioral health treatment opportunities, removing barriers to care, and instilling hope throughout communities. Philanthropic efforts for U.S. military members and families help cover costs for counseling, therapeutic retreats, online support groups, and more. Since COVID-19, the Changing Lives Together: Mental Health Crisis Fund has provided Personal Protective Equipment for staff, technology to ensure client connectivity to care, and enhanced crisis services.