National Council for Behavioral Health National Conference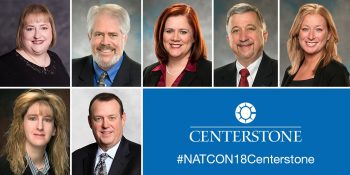 The 2018 National Council for Behavioral Health National Conference will be held Monday, April 23 – Wednesday, April 25 at the Gaylord National Resort & Convention Center in National Harbor, Maryland.
The conference will feature seven Centerstone staff as industry experts, speakers and panelists, showcasing Centerstone as a national leader in the field. The conference is an opportunity for thousands of behavioral health innovators, thought leaders and change-influencers from all over the world to convene, discuss and explore the most compelling and provocative issues affecting mental health and addictions.
Becky Stoll, Vice President for Crisis and Disaster Management for Centerstone, will join other industry leaders in a pre-conference workshop titled "Comprehensive Suicide Care to Address Hard-to-Reach Populations." She will be discussing the Zero Suicide framework and explaining how the Zero Suicide model can be adapted for different segments of the population who may be at increased risk for suicide.
Bob Siegmann, Senior Vice President for Healthcare Integration and Collaboration at Centerstone Indiana; Jennifer Craig, Chief Operating Officer at Centerstone Illinois; Scott Hesseltine, Vice President of Addiction Services at Centerstone Kentucky; and Mandi Ryan, Director of Healthcare Innovation at Centerstone Tennessee, will lead participants through an interactive workshop presentation titled "Health Homes: How are They Doing?" highlighting lessons learned from the Health Home models used in Centerstone Illinois, Centerstone Indiana, Centerstone Kentucky and Centerstone Tennessee.
David Guth, Chief Executive Officer of Centerstone, will provide participants with an insider's perspective of mergers and share his expertise of financing methods in a session titled "The Community Behavioral Health Merger Playbook."
Jennifer Armstrong, Vice President of Customer Engagement Operations at Centerstone, will join a panel of industry experts to share crisis response and suicide prevention methods in a presentation titled "Moving from Risk Assessment to Patient-Centered Safety Assessment."
Jennifer Craig and Mandi Ryan will also join industry experts in a panel discussion titled "Your Integration Grant is Over, Now What?" Jennifer and Mandi will discuss how organizations can move from small-scale federal grants to financing fully operational integrated programs by creating and activating partnerships, identifying policies to support programming and using data to tell stories that helped expand services.
More than 30 Centerstone staff from each of our states will also be in attendance and will be participating in Hill Day on April 25. The theme for this year's conference is "Be Heard."
Visit the National Conference website for more information and to register to attend.