Stride Coalition set to open 24-hour Crisis Diversion Center in Bloomington, Indiana

Centerstone will run daily operations of facility that aims to help people with substance use disorder stay out of jail or hospital
The Stride Coalition – a group of public, private, and nonprofit organizations in Monroe County, Indiana, that Centerstone helped form in 2017 – is preparing to open a new 24-hour crisis diversion center in downtown Bloomington to better help those with substance abuse disorder.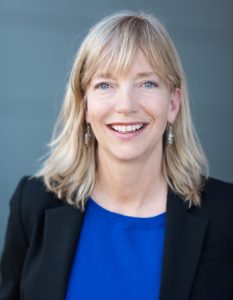 "One of the critical problems identified by the coalition was the lack of a place to take someone in crisis that isn't jail or the hospital. Neither option is helpful to the individual, and both drain public resources," said Linda Grove-Paul, vice president of Adult Services at Centerstone. "People in crisis often need something as simple as a hot meal and a safe place with trained professionals available for support."
Centerstone will run the daily operations for the center when it opens in spring 2020.
The city of Bloomington, Bloomington Police, Bloomington Health Foundation, Centerstone and other organizations raised funds for the crisis center. IU Health and the IU Health Foundation have matched the raised funding, to provide a $1,050,000 Community Impact Investment grant, which will fully fund the center for three years.
"We're just going to focus on that person who needs help and what are the best ways that we can organize ourselves to ensure that person has the best possible chance to move forward and reach their full potential," said Pete Yonkman, president of Cook Medical and Cook Group, another founding member of the coalition.
For more information about the Stride Coalition, please go to stridecoalition.org.