Five Recovery Phrases to Improve Emotional Wellbeing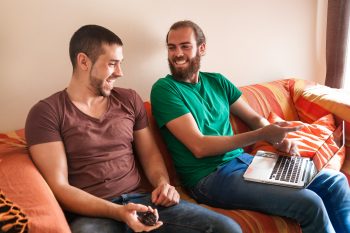 There are many common phrases used by people in recovery to help get through the more challenging times; although they are not necessarily unique to recovery, other people might benefit from them too. Right now, our world feels a little more chaotic than usual to many people, so following these five popular recovery phrases may offer you some peace as you go through your day:
In recovery, sobriety is often encouraged by living a sober life 24 hours at a time. Living life one day at a time can encourage us all to appreciate each day that we wake up. Things that overwhelm us in life can be a little easier to handle if we only focus on what we can do with the next day. You can still make goals for your future, but it's a reminder to be grateful for the day that you have been given and to be present and take time to think about what you can do today to help you get closer to your goals.
People in recovery have to make their recovery journey a daily priority. Take some time to think about what should be your daily priority. What are the things you need to be doing every single day to make sure you stay physically and mentally healthy? Figure out those things, and keep it in focus every single day.
Try not to overcomplicate things. Depending on what your goal is, try to start small. Make small goals to complete along the way, but try to make it attainable. Everyone's daily routine may look different, and every day may present new challenges, so try to do what you can for the day and focus on what is in front of you.
Do not let feelings of worry and being overwhelmed control you. Feeling stressed out all of the time only leads to feeling more stressed. Give yourself some grace when things do not go as planned. Be intentional about taking time each day to relax and unwind. When things seem overwhelming, take some time to slow down. Every day presents itself with its own set of struggles. Focus on the day you have.
Take a pause and remember that things are not always in your control. The only choices you have control of are your own! Try to avoid worrying about yesterday, today and tomorrow. Try to only worry about the choices you make and how much control you have over the situation. Let life happen, and learn to accept the things you cannot change.
If you or someone you know are still struggling with your recovery, Centerstone can help. Call 1-877-HOPE123 to find out more about recovery services available in your area.
---
---