What Is a Health Home?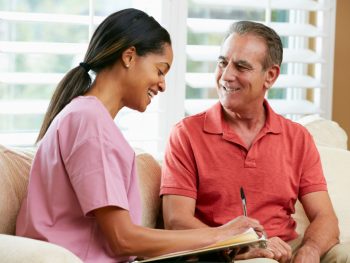 That challenge in health care today led to the creation of health homes, a relatively new concept that many may not yet understand. What are health homes and how are they meant to work?
For starters, a health home isn't actually a home, like a nursing home or a group home. Health homes are usually found at doctors' offices or clinics and are defined by their value-based, team approach to care coordination.
Health homes offer a comprehensive and integrated approach to care. Upon enrollment, you are assigned a care coordinator who helps assess your health and take a complete look at any medical conditions you may have – from depression to asthma to heart disease to arthritis – and how you are managing and treating them. This ensures that all of your health concerns are addressed in harmony and that treatment – or lack of treatment – for one issue isn't jeopardizing your ability to manage another.
Not only will a health home team work with you one-on-one to help ensure you're healthy, but they also provide you with resources needed to improve your quality of life. A personalized care plan is developed based on feedback from your medical and behavioral health care providers. You'll be linked to appropriate resources to answer any questions you have and help you schedule and arrange transportation to your appointments. Equally important, your health home provider is available to listen and ensure you're receiving the appropriate follow-up care with your doctors and other health care professionals.
At Centerstone, we've helped numerous clients improve their overall health and wellbeing through a health home approach, achieving goals such as weight loss, better cholesterol, and improved emotional health. Among our recipients of integrated care, for example, 84% of those with high blood pressure saw lower readings in 12 months. Recipients also reported a 56% improvement in anxiety levels and a 53% improvement in general health. Participants in this health home model of coordinated care at Centerstone have given the approach a 98% approval rating.
Receiving health care doesn't have to feel like riding in a bumper car. Health home providers like Centerstone can help coordinate behavioral and primary care services for you and your loved ones.
Mandi Ryan, MSN, RN, is Director of Healthcare Innovation for Centerstone.
---
---