Health Home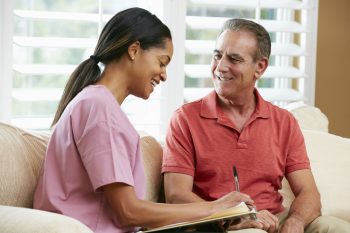 Health Home Illinois (HHIL) is designed to assist clients experiencing both mental health conditions and physical health barriers – such as diabetes, hypertension, and obesity – live healthier lives.
Clients enrolled in HHIL receive the benefit of meeting with a treatment team, including wellness clinicians, nurses and staff members who self-identify as having lived experience with mental health conditions (also known as peer wellness coaches) to address their wellness goals and link to needed resources. HHIL members also have access to peer-led classes that promote whole health, such as yoga, healthy eating, and coping skill development.
People who have Medicaid or a managed care plan and could benefit from working with a peer wellness coach, meeting with a nurse or attending peer-led classes are eligible for this program.