Staff Complete Eye Movement Desensitization and Reprocessing (EMDR) Therapy Training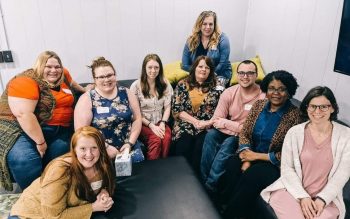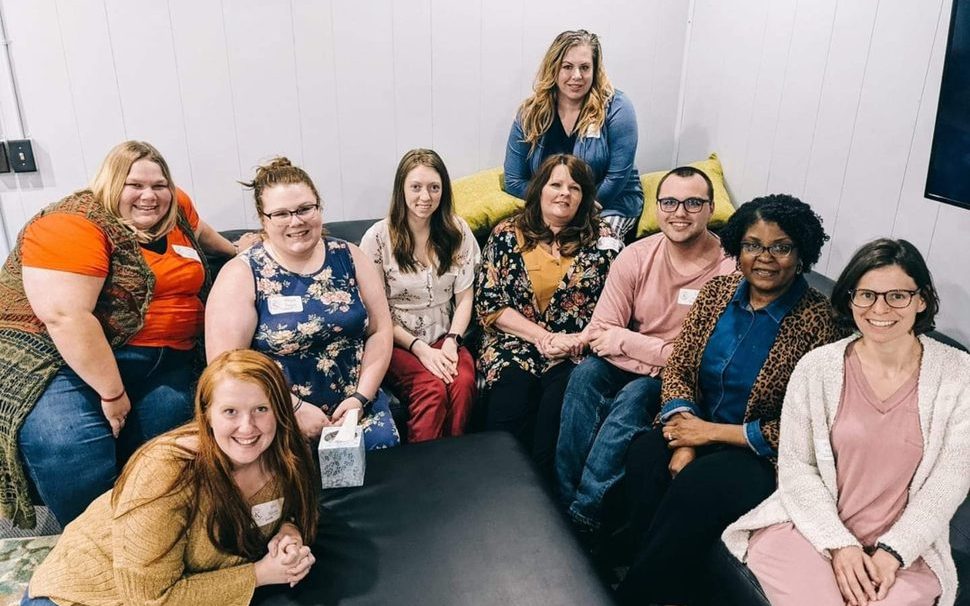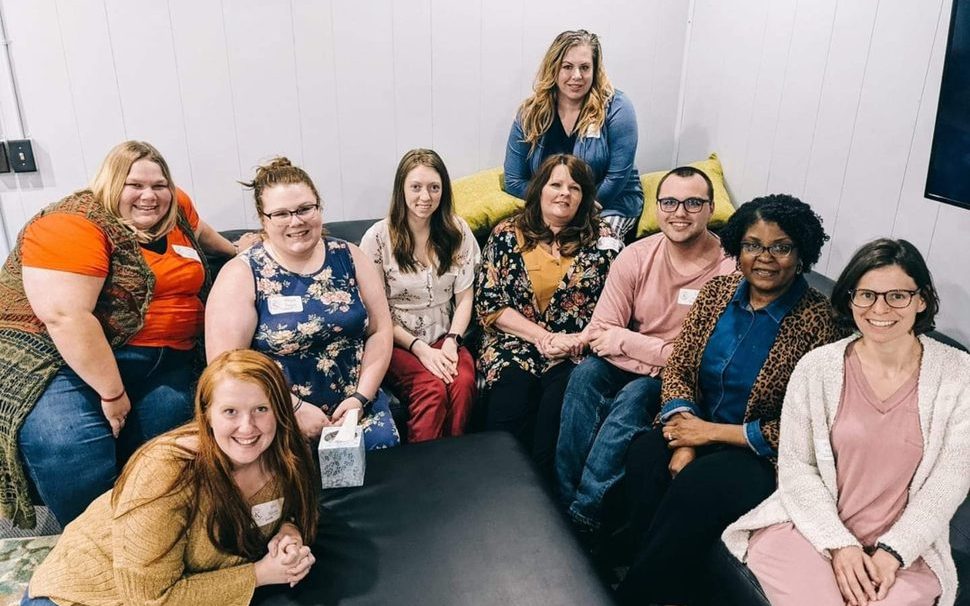 Centerstone staff recently completed Eye Movement Desensitization and Reprocessing (EMDR) therapy training at the Stress and Trauma Treatment Center.
Centerstone staff who participated in the training include: Kaci Bayley from Centerstone's Family Services (FS) program; Chelsea Ochs with Centerstone's FS program; Megan Ragan from Centerstone's Trauma, Treatment & Training (CT3) program; Caleia Flannigan with Centerstone's FS program; Teresa Eblin, Centerstone counselor; Shalynn Malone, Centerstone Clinical Coordinator; Zachary Woosley, Centerstone clinician; Helen Ellis, Centerstone therapist; and Brittany Perrotta, Centerstone therapist.
According to EMDR Institute, Inc., EMDR is a psychotherapy treatment that was originally designed to alleviate the distress associated with traumatic memories. During EMDR therapy, the client attends to emotionally disturbing material in brief sequential doses while simultaneously focusing on an external stimulus. Unlike talk therapy, the insights clients gain in EMDR therapy result not so much from clinician interpretation, but from the client's own accelerated intellectual and emotional processes.  The net effect is that clients conclude EMDR therapy feeling empowered by the very experiences that once debased them.  Their wounds have not just closed, they have transformed. As a natural outcome of the EMDR therapeutic process, the clients' thoughts, feelings and behavior are all robust indicators of emotional health and resolution—all without speaking in detail or doing homework used in other therapies.
The training spanned 40 hours over five days in Eldorado.
"I work with kids with trauma, so this training allows me to offer clients more choices on how they would like to address their trauma," said Perrotta. "This is especially important for children and families who have tried other forms of therapy or for adolescents who want more choices in their treatment goals. EMDR is a less direct way to address trauma and trauma-related symptoms."
Flannigan is excited to put her EMDR training to use.
"EMDR is an evidence-based practice and an integrative therapy. It is incredibly important that therapists be trained in evidenced-based practices. This one is especially important due to its high success rate. It allows clients to process trauma without having to verbalize, which is important because trauma affects the area of the brain that is in charge of speech," Flannigan said. "People who have experienced trauma are not always capable of traditional talk therapy. Sand tray and other expressive arts can be used, but some clients are not open to expressive arts. EMDR is an effective alternative to traditional talk therapy!"