2nd Annual Children's Gala for Heroes Homecoming Week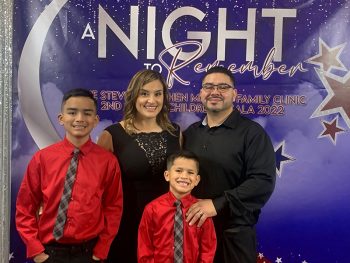 For the second year in a row, our clinic was proud to host the Children's Gala for Heroes Homecoming Week. We had nearly 200 veterans and military family members attend, and we gave them a "Night to Remember."
This night is dedicated to the children of military families, along with other heroes at home who will escort them, such as caregivers and parents. These children will enjoy their very own formal evening of fun alongside their families, as small children rarely get to do. Between the games, dancing, mascots, and raffle drawings, everyone had an amazing time.
We could not have done this event without the help of our sponsors and partners. Thank you to Fizzy Friendz Bath Bombs, Geico, the Armed Services YMCA, Starbucks in Hope Mills, Community Patriot Arts Connection, The Barry Robinson Center, Fayetteville Vet Center, Chick-Fil-A West Fayetteville, and Cumberland County Schools.
We'd also like to thank the following organizations for their raffles: Veterans Bridge Home, NC Works Career Center, Duck Donuts of Fayetteville, Bubba's 33, Stone Theatres Millstone 14, Cheddar's, Kickback Jack's Fayetteville, Fabe's Peruvian Rotisserie Co., Xscape Factor Escape Rooms, and Cooking4Fitness.