Breaking Down the Stigma of Addiction to Save Lives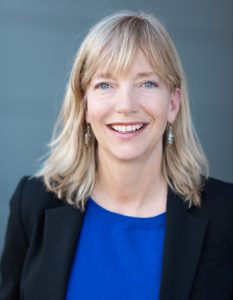 The number of Americans with a substance use disorder is steadily on the rise.The Centers for Disease Control (CDC) reported that in 2022 alone, nearly 110,000 Americans died from a drug overdose, a 450% increase in the last two decades. Substance use disorders are often difficult to understand and, as a result, stigma and bias have become a normal part of our conversations about them. Negative stigma often prevents people from getting the help they need, thereby contributing to the increase in deaths. The Substance Abuse & Mental Health Services Administration (SAMHSA) reported that, of the millions of Americans who suffer from an addiction, only around 10% of them actually receive treatment. Fortunately, there are several different ways that people can help break down stigma associated with substance use disorder.
One way we can all work to break down the stigma of addiction is to learn more about these mental health conditions and how they impact the person and their loved ones. Stigma, a negative connotation associated with a particular circumstance, has been sustained in our society because there is often a great deal of misunderstanding amongst the general public about addiction and how it can rewire a person's brain. Naturally, most of us try to logically understand a person's behavior, but addiction doesn't always make sense. A great way to learn more about addiction is to simply do your research on the topic. A simple online search can grant you access to limitless information about addiction – just be sure to look at trustworthy sources like the SAMHSA or reputable mental health providers. You can also consider volunteering with organizations in your area that work to treat those struggling with substance use. The best way to learn more about addiction is by interacting with those with lived experience.
Another way we can work to alleviate the stigma associated with substance use disorders is using terminology that honors a person's experience. Words like "alcoholic" and "addict" are labels that can carry problematic messages with emotional meaning, and can create barriers preventing people from seeking help due to the fear of how they will be treated or perceived. Using person-first language like "person living with addiction," puts the focus on the person instead of the condition, and creates a more hopeful outlook. Other phrases to avoid include "clean" and "dirty" as these unfairly label the person instead of their condition, and can indicate shame or moral failure. When using different language, we can acknowledge people for taking steps toward recovery and working to maintain it.
Lastly, another way to help reduce stigma related to substance use disorders is to more openly discuss topics related to addiction. For example, if you or someone you know has had personal experiences with a substance use disorder, sharing that experience with others can be truly powerful in creating a safe space for people to discuss their experiences, thereby normalizing conversations about addiction. When we engage in these types of conversations, we can help erase feelings of shame, embarrassment, and guilt for those who are suffering from addiction, and their loved ones.
While we have seen harmful stigma decrease in some ways as information about substance use disorder becomes more widespread, there are ways that we can all engage to lessen the negative perceptions. Knowing what addiction is, how to talk about it, and encouraging more open conversations about it, we can all take the steps to better understand it, which only helps to diminish stigma and allow people to seek care without fear.
Linda Grove-Paul is Vice President of Adult Services at Centerstone, a nonprofit health system specializing in mental health and substance use disorder services. Learn more at Centerstone.org.