Centerstone Military Services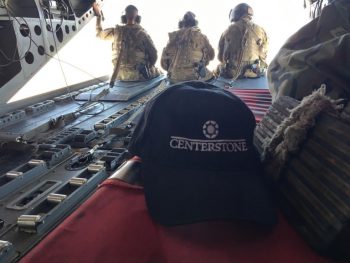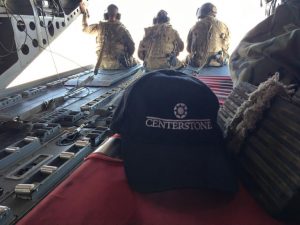 Veterans and their loved ones across the nation have a battle buddy in an organization that has been dedicated to providing care that changes people's lives for more than 150 years and the Steven A. Cohen Military Family Clinics at Centerstone are proud to be a part of it.
Centerstone's Military Services (MS) is committed to ensuring veterans and their loved ones have nationwide access to quality mental health care like that provided by the Cohen Clinics at Centerstone. Military services additionally offers initiatives such peer support, housing assistance, employment counseling, couples workshops and more.
"Centerstone Military Services is really the umbrella to all Centerstone services that pertain to our veterans and their family members regardless of branch of service, era, or discharge status," Jodie Robison, MS Executive Director said.  "We believe we owe our service members and their loved ones more than just a debt of gratitude for the sacrifices they have made and we strive to fulfill that debt."
The Cohen Clinics at Centerstone are one component of that effort.  Dedicated to providing high-quality, compassionate mental health care for post 9/11 veterans and their families, the clinic works to ensure this deserving population has access to the care they have rightly earned.  Likewise, Centerstone's Military Services strives to ensure all veterans and their loved ones across the country are able to receive these much-needed services as well.  Through a network of more than 1,100 contracted licensed, credentialed and military-competent providers, MS connects military families with care they need wherever they are.
"If a veteran or family member is in need we stand ready to meet that need," Anna Goletz, MS clinical manager said.  "We can get them in touch with a provider in their area, such as another Steven A. Cohen Military Family Clinic in Colorado or Texas, or one of our other contracted providers across the county so no military family should feel as if help is not available."
That help is also free of charge.  Through its clinical services program, MS has funds to offer up to 12 free sessions of outpatient counseling services to military veterans and family members regardless of era of service or discharge status through partnerships, grants and philanthropic donations.
Centerstone's MS also includes Supportive Services for Veteran Families (SSVF) in Kentucky and Tennessee. This program helps veterans and their families gain access to resources needed for permanent housing, provided free of charge through a grant from the U.S. Department of Veterans Affairs. This grant allows MS's SSVF program to provide case management services and assistance in obtaining VA and other benefits such as daily living services, personal financial planning and transportation services and more.
"Ultimately, MS wants to be a helping hand in for military families in need," Robison said.  "Those needs can vary from homelessness and financial burdens, to addiction or mental health concerns. We strive to ensure we are meeting these needs for those who sacrificed so much for us."
For more information on Centerstone's Military Services, including its Supportive Services for Veterans and Families program, log on to https://centerstone.org/locations/military-services/