Cohen Clinics at Centerstone Partners with Lendlease and WinnCompanies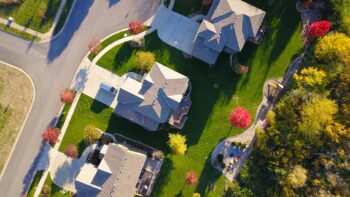 The Steven A. Cohen Military Family Clinics at Centerstone have partnered with military housing organizations Lendlease and WinnCompanies to help ensure managers and their teams thrive.
The housing entity recognized the Cohen Clinic at Centerstone's commitment to military families last year and gifted the clinic funding to support its mission. The partnership has grown from there and now clinic staff members are teaming up to return the favor by providing the organization holistic mental health training in an effort to support employees and management in engaging in healthy workplace practices.
This training partnership will be approached in two phases- the employee phase and then a focus on the management phase. The employee courses will include educational topics such as stress management, how to cope with stress, how to be a healthier you, and mindfulness.
"The goal of these training is to provide holistic education on how to care for oneself in both a personal and professional capacity," Clinic Director, and licensed clinician, Jennifer Smith said.
For the management teams, courses will focus on how to best support their staff during high stress times including arming leaders with the tools to identify stress and proactively support their team members in the workplace. The training topics will include Mental Health Awareness, Crisis Management in the Workplace, Building Trust, and How to Have Hard Conversations.
"The health of employees in any workplace is vital to its performance and team morale," Smith said. "We are grateful that a partnership of this kind that can provide assistance to the community we serve. The Cohen Clinics have a strong focus on community and being a supportive presence. It is trusted partnerships like the one established with Lendlease and Winn that we strive to continue to foster."