Eyes on PTSD Awareness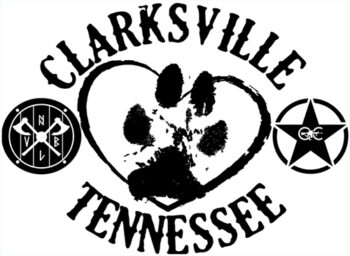 They never look away; they are the Sheepdog Initiative. Like the sheepdog keeps its eyes on the flock, the founders of the Sheepdog Initiative keep their eyes on the community and its need, then they work diligently to fulfill those needs.
This month the public charity turned its attention to our veterans and military families, reminding them they do not have to fight the "war within" alone and the Steven A. Cohen Military Family Clinic at Centerstone joined them to share the message.
"The Sheepdog Initiative is devoted to our community in so many ways," Meghan Williams, outreach director for the Cohen Clinic at Centerstone said. "Every day the organizers of this tremendous group help those in need in our area so when they asked us to team up for a post-traumatic stress disorder (PTSD) awareness event  we were honored and jumped at the chance."
Sheepdog Initiative representatives, Cohen Clinic at Centerstone staff members and the Veterans of Foreign Wars (VFW) members gathered at Gold's Gym on Saturday, June 5th to educate patrons on the struggles associated with PTSD and to offer their support.
"PTSD can effect anyone who has endured trauma," Williams said, "and no one should struggle alone."
Together the Sheepdog Initiative, the Cohen Clinic at Centerstone and the VFW worked to share their respective resources with gym visitors and offering support to those who may need assistance.
"The day was a wonderful success," Williams said. "Not only did we get the chance to educate a number of people on PTSD, we were able to ensure them there is help in our community and they are not alone."
Gold's Gym trainers also stepped in to help by sporting PTSD awareness t-shirts and inviting event participants to speak to during various class sessions.
For more information on the Sheepdog Initiative including details on the charity's numerous programs https://www.sheepdoginitiative.org. For more on how the Steven A. Cohen Clinic at Centerstone can help veterans and family members navigate the challenges of PTSD visit the clinic's website at https://centerstone.org/cohen-military-family-clinic/clarksville/ or call the front desk at 931-221-3850.