Former Majority Leader of the United States Senate and County Music Great Join the Cohen Clinic at Centerstone to Help Military Families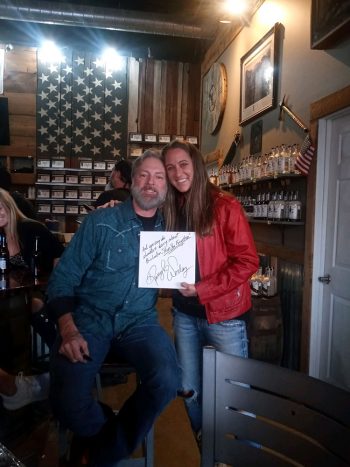 Former Majority Leader of the United States Senate, William Frist, and country music legend Darryl Worley recently put their artistic talents to canvas in support of the Steven A. Cohen Military Family Clinic at Centerstone's 4th Annual Cohen Clinic at Centerstone Community Art Show. The annual art show is the clinic's one major fundraising effort each year to ensure the facility can continue to provide compassionate, high-quality mental health care to active-duty service members, guardsmen, reservists, veterans, and their families.
"We are honored these two great men recognized our clinic's mission and offered their support in such a touching way," Clinic Director Julie Adams said. Both Frist and Worley created canvases for the annual show that will be up for auction throughout the month of September 2022.
"The art show is one way we seek to honor our military families," Meghan Williams, outreach director, said. "Not only does it showcase the talents of service members and their families in our area, it also serves as a chance for our community to remind our nation's heroes that we stand ready to support them and they are never alone." The 4th annual art show is being held at Customs House Museum & Cultural Center in downtown Clarksville throughout September 2022. Stay tuned to the Cohen Clinic's newsletter and social media channels for continued updates as they develop.