Giving Tuesday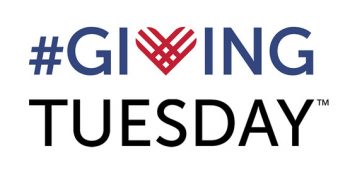 Staff members at the Steven A. Cohen Military Family Clinic at Centerstone know all too well the challenges military families face. Many have worn the uniform of our armed forces themselves or have family that has, and understand a life of service demands sacrifices that often result in unique battles. Giving back to this deserving population is something each staff member at the Cohen Clinic at Centerstone take to heart.
"Serving our veterans means giving back to people who have already given so much of themselves for others and deserve to receive the best care we can offer them," licensed marriage and family therapist, Dr. King Counts said.
The sacrifices military families are asked to make can bring about family stress due to long separations, mental scars earned from combat, or feelings of guilt for losing comrades. The team at the Cohen Clinic at Centerstone appreciate these concerns and want their fellow brothers and sisters in arms to know they are not alone.
Retired combat veteran and licensed therapist Don McCasland said, "I personally know how it is to struggle with PTSD, Survivor's Guilt, and thoughts of suicide. I also know that you can get to the light at the end of tunnel."
McCasland and his colleagues at the Cohen Clinic at Centerstone stand ready to help their clients find that light by providing free to low cost, outpatient mental health care to post-9/11 veterans and their families. Their short-term approach to care is evidence based, and includes treatment for anger, depression, PTSD, family concerns, child separation issues, and more.
Clinician and retired Army veteran Elizabeth Sherr sees clients individually and facilitates a women's veterans therapy group, and like McCasland, wishes one thing for her clients. "I wish only for my clients to know they are not alone and they have the strength to move forward. I am here to hold that space for them as they courageously work toward peace, health and a balanced life."
For many clients, that work is paying off. Several claim the clinic has changed their lives, and continue to take part in special events and classes offered in the clinic's community room to continue their journey to a balanced life. One such client explained after an art meditation session, "I couldn't relax before. I couldn't be around people before. I sat in this room today, with people, and I relaxed!"
Sounds like hope, and it just so happens to be the gift the Cohen Clinic at Centerstone plans to give all year long. For more on the Steven A. Cohen Military Family Clinic at Centerstone, log on to centerstone.org/cohen, or follow the clinic on Facebook.