Gold Star Spouses Day- April 5th, 2021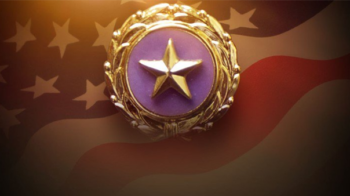 There are no words to express our gratitude and love for the Gold Star Spouse. "Thank you" and "I'm here if you need anything" don't seem to say enough. Yet, they may be all we can truly offer. This month, we honor these courageous spouses and hear from one our own, the Steven A. Cohen Military Family Clinic at Centerstone's Cella Logan.
In 2013, the U.S. Senate designated April 5 as Gold Wives Day in recognition of the sacrifices made by spouses and family members of our fallen heroes. Many state and local communities also formally recognize April 5th as Gold Star Wives Day. (Gold Star Wives of America, 2019). To be more inclusive and recognize all spouses who have lost a loved one, more organizations and states have started to use spouses instead of "wives".
For many surviving spouses today is another reminder their loved one is never coming home. They live with this loss daily but this one day out of the year is special to know that they're not alone and they can share their spouse's stories, honor them in unique ways and feel the love our country shares for their sacrifice.
On this Gold Star Spouses Day I'm grateful that the Cohen Clinics at Centerstone gives surviving spouses a safe space to heal, share their loved one's life and in my case advocate for the service members and veterans who have lost their lives due to the invisible wounds of war and the families they leave behind.
To my fellow spouses, take this day to focus on self-care, be kind to yourself and remember your families and heroes are n0t forgotten.
Gold Star Wives of America. (2019, April 1). Celebrate Gold Star Wives Day – April 5th. Https://Www.Goldstarwives.Org/. https://www.goldstarwives.org/News-&-Community/7201172