Holding Tight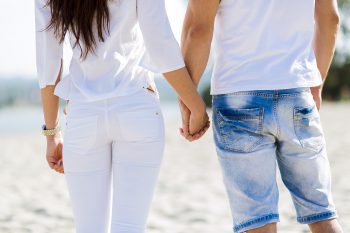 Supporting healthy relationships is of special interest to us! Hold Me Tight is an 8 week relationship workshop that we are excited to offer across all three of our Steven A. Cohen Military Family Clinics at Centerstone. Hold Me Tight is backed by the science of love and attachment, and was conceptualized and created by Dr. Sue Johnson, the clinical psychologist who also created Emotionally Focused Therapy. Dr. Johnson created Hold Me Tight as a self-help book, rooted in the tenets of attachment theory. It is designed to help individuals or couples who want to gain a deeper understanding of themselves, each other and their relationship.
Our workshops follow the Home Me Tight curriculum. Each night has a topic area which is explored via a brief lecture, videos, open sharing and in-class action steps. We start our journey by focusing on the science of love and secure bonds. In each subsequent week, we place emphasis on one of 7 conversations for couples that build and support a sound partnership.
Hold Me Tight offers a framework, with which to view and understand relationships in a whole new way. Participants will begin to recognize that beneath the day-to-day struggles and conflicts are unmet emotional needs and a desire to feel connected and secure in our relationships. Participants will learn to recognize that the enemy of connection with our partners are cycles that we, at times, find ourselves hopelessly trapped in and deeply frustrated by. These cycles fuel disconnection in our relationships and get in the way of connection and security. Hold Me Tight offers practical exercises aimed at improving our awareness of our own needs and those of our partners. Through these exercises couples are able to recognize and respond to one's own needs and those of our partners in a different way, and in a way that drives connection and closeness.
Our Hold Me Tight workshops have the power to transform relationships. These workshops are offered virtually, thereby allowing individuals and couples to participate from many different states.  We invite you to attend during our next iteration.  Please check back to our event library frequently to see when the next class is offered:  www.coheninthecommunity.com